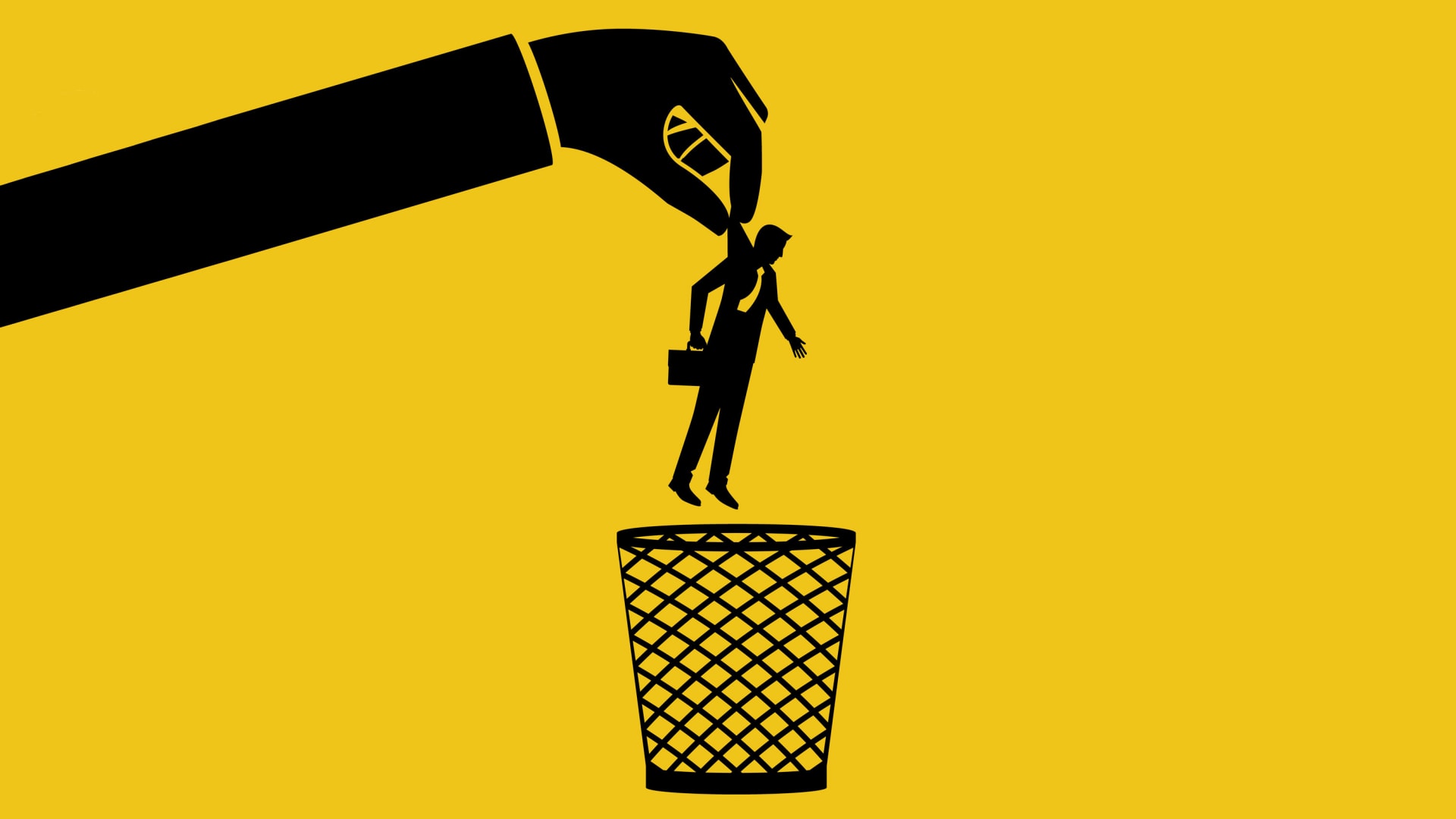 It's a predicament absolutely no one wants to find themselves in: You send out a job offer, the candidate accepts, and now--for any number of reasons--you have to rescind the offer.
No doubt, this experience is far more painful for the prospective employee, especially for individuals who have already given notice at their previous jobs, moved, or made other big life changes with a job offer in hand. But it's an increasing reality for many, as the drive for talent has led some businesses--many in the tech sector--to pull offers, the Wall Street Journal recently reported.
The reasons are manifold: Rapid fire hiring that occurred over the past year has led businesses to rush the onboarding process, which has led to hiring discrepancies; looming recession has forced companies to quickly roll out hiring freezes; and global events, such as the ongoing pandemic and the Russian invasion of Ukraine, have had unpredictable impacts on some businesses.
There's no way to make rescinding a job offer a pleasant experience, says Michele Davenport, founder and CEO of the Oakland-based executive coaching firm Mosaic Coaching Solutions. The best thing is to avoid the situation in the first place through well-paced growth and organized, strategic human resources planning. Treating job candidates with dignity and respect is paramount, Davenport says, and leaders should also remember that these interactions reflect on them in the marketplace; you don't want an already unfortunate situation to spiral out into more bad PR.
When rescinding a job offer is unavoidable, here's how to make it as painless as possible.
Contact candidates quickly
When you realize that you have no choice but to rescind an offer, don't delay--contact the candidate as soon as possible to deliver the news in an empathetic manner. "An email would be too formal, and doesn't rise to the level of humanity one would appreciate in a situation like this," says Steve Pemberton, chief human resources officer of the Framingham, Massachusetts-based management software company Workhuman. Deliver the bad news as kindly as possible and be as transparent as you possibly can in your explanation--especially if the reasons for rescinding the offer are beyond your control. "It's got to be sincere and authentic, and you should make it clear that you thought a great deal of that person's capabilities and talents," Pemberton adds. "So it was not at all a reflection on them, but a reflection on changing circumstances."
Offer any kind of help or compensation you can--but don't expect the candidate to retain their composure or to have a clear idea of their next steps. "If they don't have immediate questions, invite them to call you back in 24 hours," Davenport says. "Then, you can have a conversation when they're not reeling from the news." The worst thing to do, both Davenport and Pemberton say, is to completely ghost a candidate--which, in addition to being incredibly unprofessional and uncaring, can cause reputational harm to your company
Help them find other opportunities
If you rescind a job offer, you're not under legal obligation to help the candidate find work. But it is a particularly thoughtful thing to do, considering that the candidate is not at fault. "Any company ought to exhaust every avenue possible to try to help that individual, in light of decisions that they made based on the job offer that was coming to them," Pemberton says. Especially if a candidate has already left their previous job or made major life changes, such as moving, they likely could use some extra support.
One thing a leader can offer, Davenport says, is access to their industry connections. Offer to make introductions that might be beneficial, and see if they'd appreciate having their resume sent around. A candidate who feels angry or wronged by a withdrawn offer may decline extra help, but it doesn't hurt to extend the offer. Davenport recommends a simple script: "I really enjoyed talking to you and getting to know you, and I know that you have great contributions that you can make to an organization like ours. So what I'd love to do is, with your permission, put you in touch with some of my colleagues and business partners." This, she says, can help the candidate find a "softer landing" from their withdrawn offer.
In addition, businesses can consider offering alternative positions within their own organization, should there be a suitable fit.
Offer some form of compensation
Laid off employees typically receive severance--but what about employees who never even started? The cryptocurrency platform Coinbase announced early in June that it would extend its "generous severance philosophy" to job candidates who were caught by its recent hiring freeze and slew of rescinded offers. Although companies are not legally obligated to financially support job candidates who have their offers withdrawn, it's certainly not a bad idea, Davenport says. "If a company is in a position to offer some compensation, provided they cleared it completely with the legal department, that I think is huge," she says. "It really does extend goodwill."
But, she adds, it can be a slippery slope--which is why you'll want to clear any financial decisions with legal counsel beforehand. Think about what kind of precedent you might be establishing, and clearly outline the instances in which you extend this kind of benefit.
Jul 6, 2022