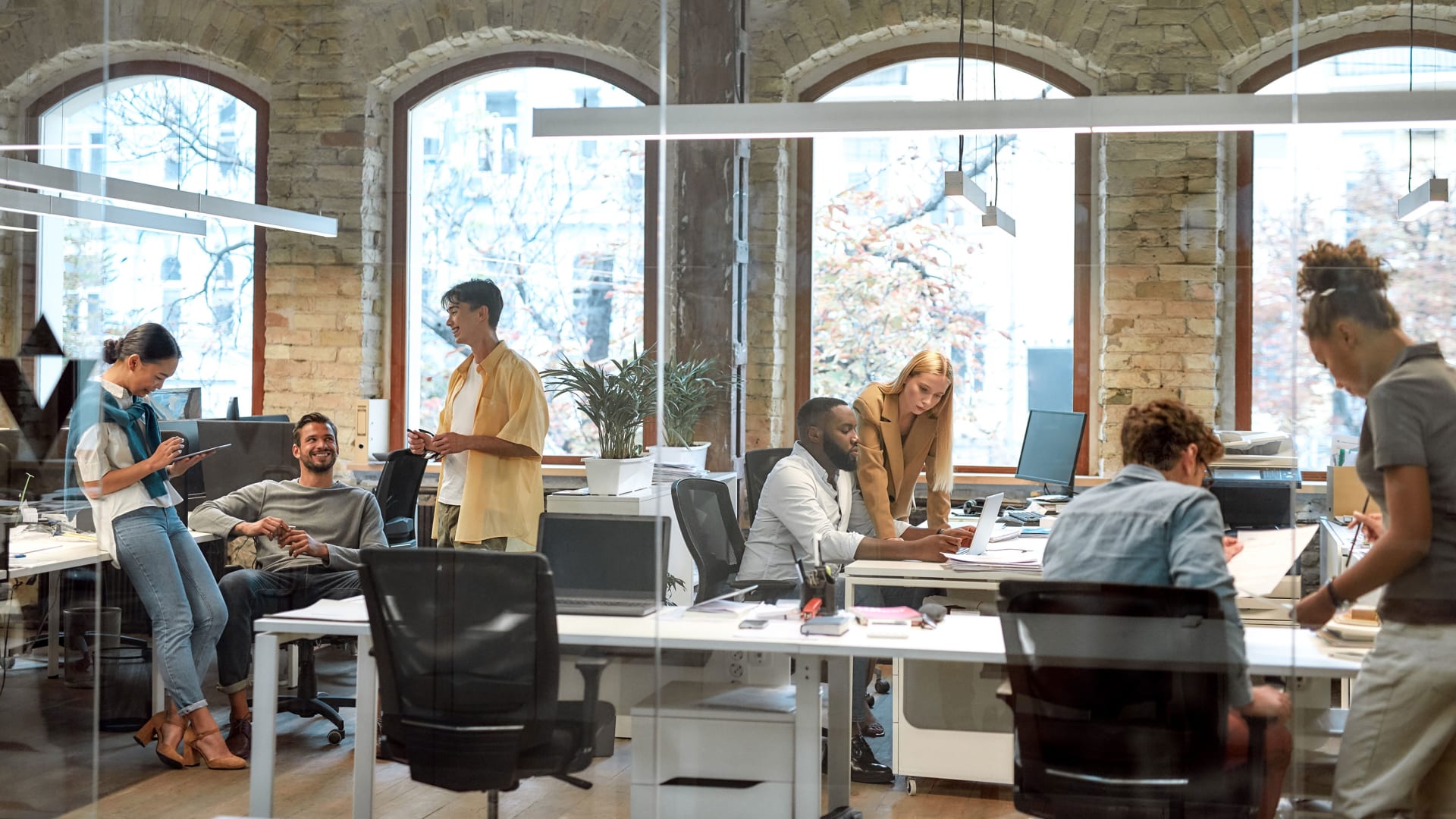 People tend to feel a little more protective of the things they own. So if you want your employees to feel extra committed, you might consider cutting them into the company.
Offering employees equity may be the norm for startups and companies in the tech industry, but small businesses, more generally, might also explore the option of employee ownership--particularly now as the ongoing labor crunch continues to throttle hiring.
"For small businesses, I think the biggest misconception is, 'I'm giving my business away,'" entrepreneur Tan France tells Inc. while acting as a spokesperson for the equity management company Carta. He is also the founder of several fashion businesses, most recently the outerwear line Was Him. "If you're struggling to build your business, it could be because you don't have the right kind of employees. If you were able to offer equity and convince a potential employee that your business has growth potential, you just need their help to get there--at that point, there's a mutual payoff."
Equity ownership can come in a variety of forms. Through direct ownership, employees are directly given equity or the chance to purchase stocks. Synthetic ownership gives employees a stock appreciation right, also known as a phantom stock. And employee stock ownership plans are a type of retirement plan involving the company's own stocks.
The thing that unites them all? Education. All companies should spend time explaining to their workers and prospective employees what their equity options mean. This is even more important for firms in non-traditional industries, as the concept may be brand new. "People can't value equity if they don't understand it," Henry Ward, co-founder and CEO of Carta says. With this aim, in March, Carta released Equity 101, a free, publicly available online curriculum with 10 interactive units all about equity.
Even with education efforts, you still might need to sell the idea to staff. Here's how to make the transition to an employee ownership model as seamless and successful as possible.
Consider the benefits of employee ownership
Employee equity is part of what allowed Fireclay Tile, an Aromas, California-based tile company founded in 1986, to grow from a small business of about 20 to 30 workers to a more robust company of 250 employees. CEO Eric Edelson joined the company in 2009 and in 2013, he changed Fireclay's business model from a wholesale manufacturer to become a vertically integrated direct sales marketing organization. After raising some capital, the company rolled out a stock option in 2015. In 2020, the company organized a buyout of Fireclay's founder, Paul Burns, and distributed about 30 percent of the company to employees through stock options. Fireclay uses Carta to give employees and investors transparency, which Edelson says has helped the company to raise additional capital.
In the past 15 months, Fireclay has brought on about 100 new employees, increasing its headcount by about 40 percent, and Edelson says that employee ownership is a factor that has helped the company to attract and retain loyal talent. "Ownership is a part of it, we're a certified B Corp, and we're focused on paying great wages and offering great benefits," he says. "It's a culmination of those things."
Practice financial transparency with employees
For employees to understand what equity means, they need to understand how their company makes money, says Steve Baker, vice president of business management consulting company the Great Game of Business. That means businesses need to educate their workers not just on equity, but on their own business models. That might look different at every company. At the Great Game of Business, which itself offers an employee stock equity program, Baker says that employees take part in a weekly huddle about the company's finances. "We forecast financials from the bottom up," he says. When employees are able to see, in real time, how business changes over time, they can better understand how they create value--which leads them to better correlate their work with the value of their equity.
Make education and ongoing process
Equity education doesn't stop after an employee accepts their compensation package. "We've done everything from trainings to adopting an online learning software. When people get stock issuances, I send them a personal note with their information," says Edelson. Most recently, Fireclay created an FAQ guide on equity, in addition to providing employees with personalized total compensation statements, which give them a better understanding of past earnings and current ownership.
Carta's online curriculum was developed for asynchronous learning so that employees could refer to it at any time--which is important because, as Baker notes, equity is "not a short-term incentive." When employees get the opportunity to exercise their equity, they may need a refresher on what, exactly, that means.
The reason that Carta decided to develop its Equity 101 course was that last year, $580 million of vested equity was unexercised and expired--basically, it went back to the company and not into the pockets of employees. That might sound like a good thing for business owners, but in actuality, it stops employees from valuing equity because they don't understand it well enough to benefit from it--and then leaders can't reap the rewards of having a workplace that operates with an owner mentality. In a competitive labor market, now and in the future, that won't position businesses for success, Ward argues: "In 20 to 30 years, people will think it's crazy that we went to work for a company and all we got was cash."
May 6, 2022