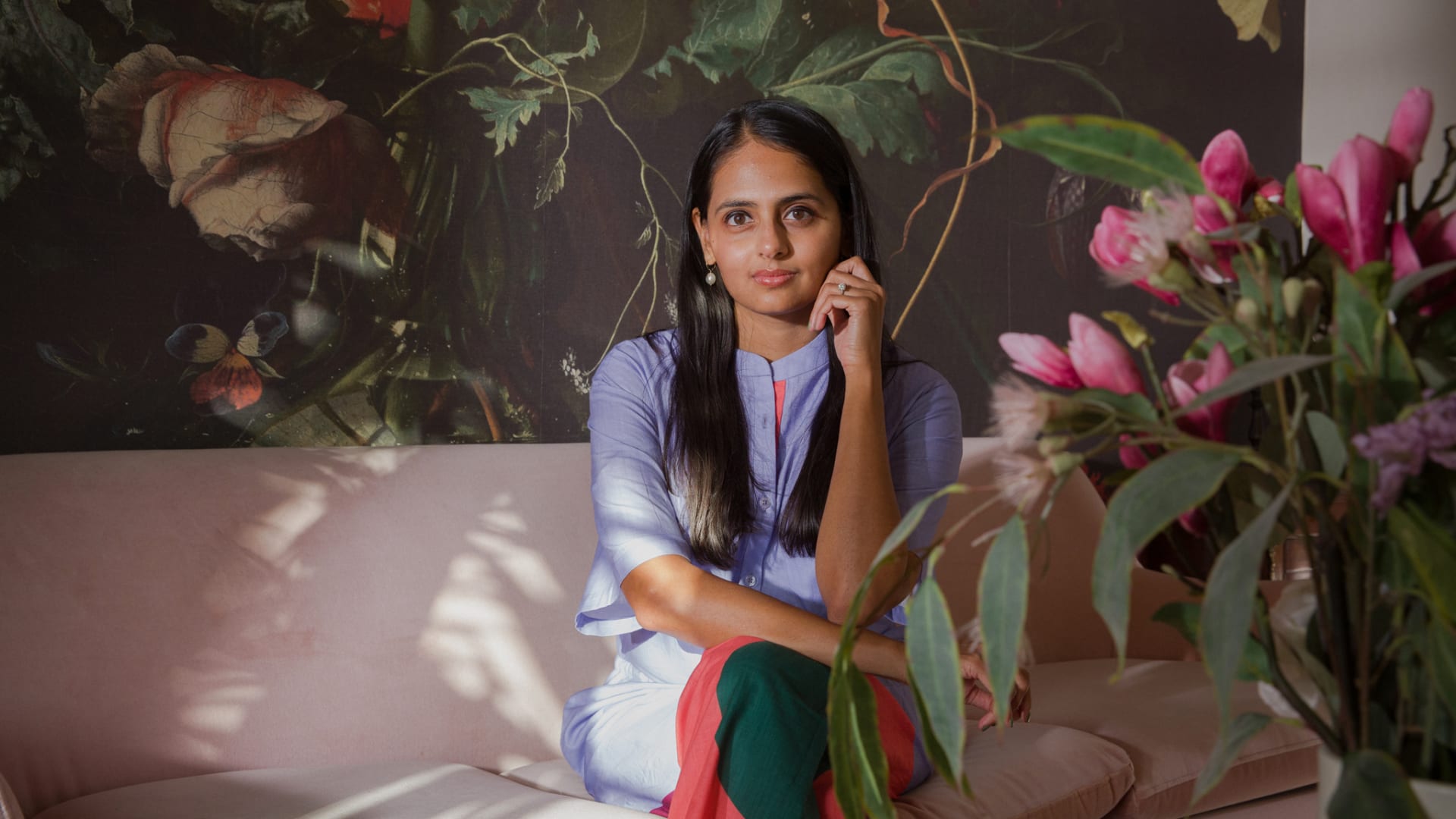 For many small businesses, the holiday season is a marathon that usually ends in a sprint.
In the final quarter, sales skyrocket with customers buying gifts--for themselves, and others--leading to a jump in revenues, but with costs attached: Supply chain backlogs, an influx of customer service emails, and the risk of mail delivery snafus. Simply put, it takes a lot of strategizing for retail-focused business owners to navigate Q4 without burning out by the new year.
Here, three business owners share their perfect formula for holiday success.
Plan early. No, earlier than that.
For companies in the business of holiday gifting, there's no such thing as getting into the festive spirit too early. "Right now, we're planning holiday 2022," says Sana Javeri Kadri, CEO and founder of the spice company Diaspora Co. "We start as soon as we can." Javeri Kadri realized early on how important the season was to her company after her first product--single origin turmeric sourced from a family-run farm--was featured in a New York Magazine gift guide in 2017, the same year she launched her company. "At that point, I was still pouring turmeric into jars myself--then, I woke up to about 700 orders. I didn't even have enough jars on hand," she says. Today, the company earns about 40 percent of its annual revenue during the holiday season.
The bed linen and clothing company Hill House Home (which went viral in 2020 for its popular Nap Dress) takes a similar approach: The team plans product offerings about a year in advance, although operational planning (communicating with warehouses and shipping companies) doesn't start until summer, shares founder and CEO Nell Diamond. The California-sourced olive oil company Brightland starts brainstorming holiday ideas--artist collaborations, packaging, and marketing--in April and May, and begins executing them in June and July. "It feels odd to start talking about holiday in the summer when everyone's wearing flip-flops, but it's definitely the right strategy," says Aishwarya Iyer, founder and CEO.
Keep customers in the loop
Supply chain struggles may have become global headlines in 2021, but many businesses have experience snags long before. "Last year, we completely underestimated demand, and our supply chain just couldn't keep up," Iyer says. "Now, our approach is to be as proactive as possible. As soon as we see shipping delays start to happen, we reach out to our customers." Brightland added more buffer days to its holiday shipping cut-off date and stressed these deadlines on social media and its website. Javeri Kadri and Diamond similarly determine ship-by dates by working with their third-party logistics partners and shipping services.
Over communication is also key. Diaspora Co.'s business model is based entirely on creating a more equitable spice trade; shoppers learn exactly where their spices are sourced and when they're harvested. For this reason, pre-orders are a consistent feature for the brand year-round--and customer communication through the ordering process is paramount. "CX has always been a very close role to the team, and our top company value is that we care deeply," Javeri Kadri says. "We want to tell you where you order is and if it's delayed--but we also want to help you find the best pepper mill and tell you what recipes to make."
For this reason, Diaspora Co. stresses a human connection in all customer interactions, as well as an increased level of transparency: "If we explain to someone that Sayed [Ishtiyaque], our India operations manager, is literally on a motorbike with the customs inspector sitting behind him trying to get the shipment cleared in peak lockdown, people are a lot kinder about their spices arriving."
Some businesses have also diversified their communication modes. Over the course of the pandemic, Hill House Home has made a "significant investment" to its CX team. Now, the company not only offers customer support via email, but also Instagram DM--a channel that's more traditionally overseen by a non-CX employee. "We've also started implementing weekend hours," Diamond says. "Because I think the worst customer service is just not hearing back.
Making gift-shopping a cinch
Diamond's key for keeping customers happy amid a holiday crush: Let them plan. Year-round, Hill House Home releases previews of its collections before they launch on social media so that shoppers can decide on their purchases in advance. This is especially key for items that are liable to sell out, like the Nap Dress. These "behind-the-scenes" style posts are crucial for the company's success, Diamond says: "So much of our brand has been built on Instagram, and the relationship we have with customers on that platform."
Brightland's products are naturally gift-able, and Iyer has worked since the company's founding in 2018 to elevate the gifting experience. In 2020--inspired by editorial platforms--she launched an easy-to-buy gifting section with capsule collections at a variety of price points. "It helps to not overwhelm people," she says. "They don't have to scroll through the entire site to look for a gift." Hill House Home similarly offers a selection of gift kits, which have been a feature of the brand since its 2016 launch, and Diaspora Co. has an on-site gifting section, replete with various spice collections and other goods
While each of their brands launched as direct-to-consumer ventures, Iyer, Javeri Kadri, and Diamond are all newly leaning into physical retail: This year, both Hill House Home and Brightland launched holiday pop-up shops in New York City. Diaspora Co. products can be found at select retailers across the country, and Javeri Kadri sees potential in casting her net wider, especially given the challenges of e-commerce shipping. "Next year, I would like our most gift-able items to be in a really wonderful store in every city so that I can direct my friends there [to buy last-minute gifts] easily," she says.
Dec 20, 2021