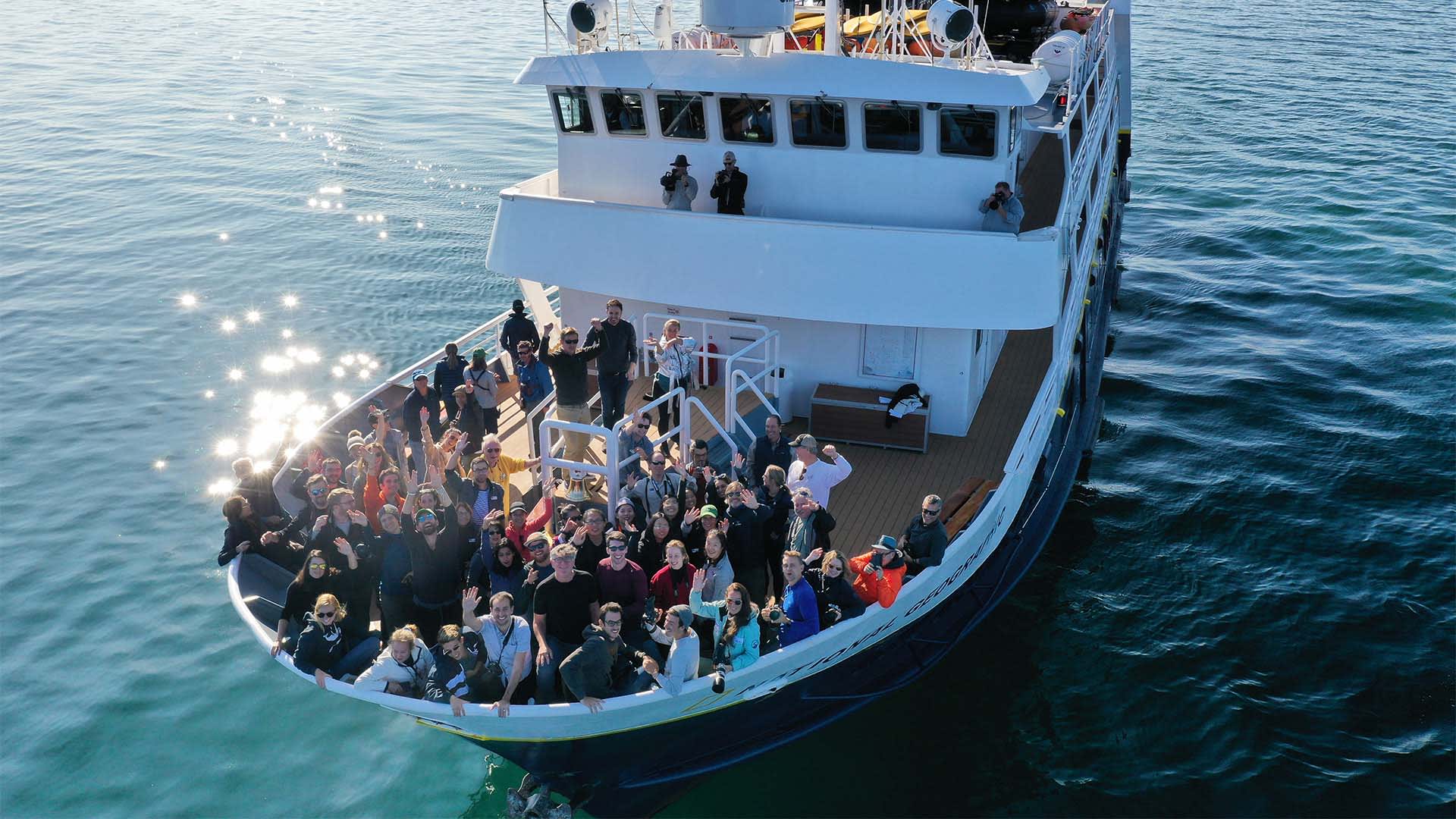 There's green to be made in the blue economy.
Companies that aim to reduce ocean pollution and keep waterways viable for aquatic life have potential not just to reduce the harm of climate change--they can also be profitable. The only issue is, they tend to get overlooked for funding because many investors think of them as do-gooder initiatives, rather than money-making ventures. That's why, in 2017, Daniela Fernandez, the 28-year-old founder and CEO of the Sustainable Ocean Alliance, a non-profit dedicated to restoring the health of the oceans, launched an accelerator to help them stay afloat. To date, 45 ocean-tech startups have secured $225 million in funding through the program, SOA recently shared in a new impact report.
While SOA does work with other non-profits and advocacy groups, don't confuse its mission with philanthropy. Fernandez started her organization with the aim of tackling climate change, focusing on ocean pollution specifically--but she says that there's a market for companies like Current Foods, a plant-based "seafood" company, and Seaforestation Co., a deep water irrigation company. "The whole concept for our accelerator was, let's model this exactly like the YCombinator and Techstars of the world, but change the composition of it to be less, 'how to start a company,' and more, 'how do you do impact measuring? How do you bring a scientific advisory board into the fold? How do you enter the policy arena to explain your tech solution to policymakers?'" she says.
Fernandez started the Sustainable Ocean Alliance at 19, while a college student at Georgetown University. Through the school, she was invited to a United Nations meeting about climate change, based on the passion she had expressed in her college application essay. There, she heard heads of state and non-profit leaders share statistics about the gravity of global warming--but no one seemed to bring solutions to the table. "That's when I had my 'aha' moment," she says. "So much of the conversation was about what policymakers and think tanks thought about the problems, but no one was talking about technology and entrepreneurship as a lever for change."
After graduating from Georgetown in 2017, Fernandez moved to Silicon Valley and shortly after, launched SOA's accelerator, which accepted its first cohort in 2018. One of the biggest early challenges she faced was getting investors on board. "We've had to do a lot of education on what the blue economy is and what its value is," she says. "We give investors very concrete case studies and examples of what makes it hard for these companies to succeed." SOA has found the most success in partnering with like-minded VC firms, including San Francisco-based At One Ventures.
The blue economy, Fernandez points out, may sound like a new term that exists only in the realm of climate change discussions. But it's not altogether removed from the centuries-old maritime industry. "There are opportunities for us to sustain and regenerate our ocean that will actually generate a lot of capital," she says. "You have the tourism industry and the energy industry, for instance, which are reliant on the health of this ecosystem."
SOA has also partnered with governments, including those of Portugal and Norway, to help remove barriers that ocean entrepreneurs frequently face. One common issue: Having a piece of ocean that companies can legally use for pilot testing. "We've been working with governments to establish permanent test sites, so we can say to companies, 'Look, you've raised some money, done your R&D, you have the team and products--now go to this country where you'll have the infrastructure and political will to actually test out your technology," Fernandez says.
Over the past decade, Fernandez has seen a shift in interest in the blue economy, from governments, investors, and consumers--maybe not a sea change, but still considerable movement. Not only has continued education about climate change, especially as it pertains to the ocean, helped (in 2019, the marine biologist Ayana Elizabeth Johnson was one such advocate of a Blue New Deal, a policy that Senator Elizabeth Warren embraced during her presidential campaign)--but so, too, has the market for sustainable goods. Fernandez points to the rise of meat substitutes as an example. "The obstacle for people to change their behaviors is less so the willpower, but more the ease of adopting new behaviors," she says. "When there's more access to electric vehicles and plant-based food and sustainable fashion, more people, who might not necessarily consider themselves environmentalists, can participate."
For this reason, Fernandez says that the blue economy is one in which competition isn't a bad thing--the more solutions that are funded and succeed, the more everyone benefits, both environmentally and financially. In this sector, strategic partnerships have the potential to make waves. "I would encourage any entrepreneurs to really think past IP. Instead of thinking about competition, how can we collaborate?" she says. "Together, we can move the needle forward for our planet instead of solely focusing on gains for your individual company--and that's how most entrepreneurs in this space are already thinking."
Jun 15, 2022