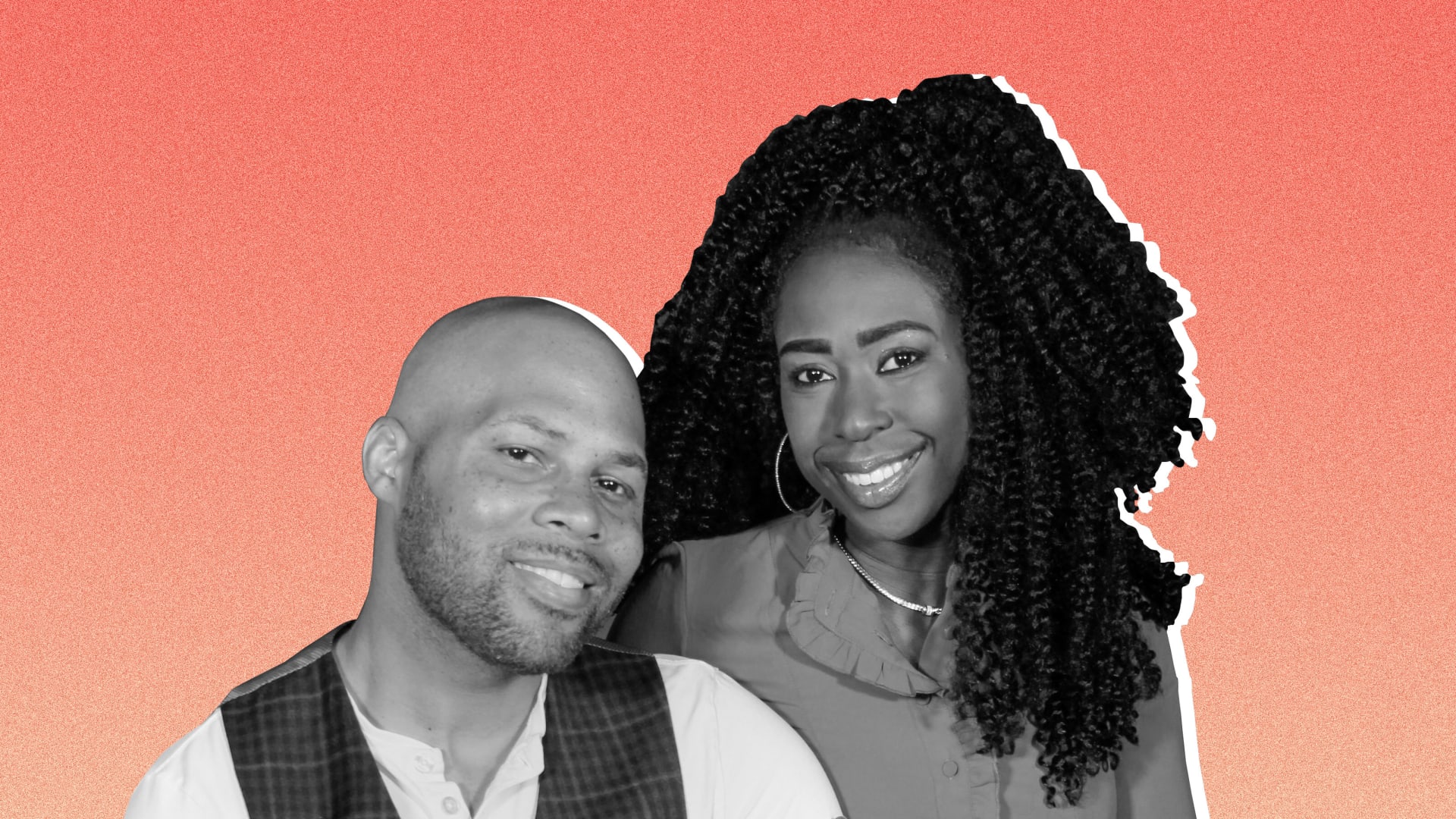 Like many founders, Psyche Terry and her husband, Vontoba Terry, started their business to solve a personal need.
Both Psyche and Vontoba had dealt with eczema for years. Living in the Las Vegas desert--Psyche to get her MBA and Vontoba to get his master's in economics, both at the Lee Business School at the University of Nevada, Las Vegas--they dealt with near-constant dry skin. But neither could find any affordable skin care options made with natural ingredients. So, Psyche started her own line: Urban Hydration, which today she runs as CEO under her holding company, UI Global Brands. Vontoba, who co-founded the company and joined full time in 2016, serves as COO.
While in graduate school, both Psyche and Vontoba continued working corporate jobs, Psyche at Whirlpool's business development department and Vontoba as an underwriter, and later vice president, at the Dallas-headquartered Comerica Bank. But they dreamed of starting their own companies; so, in 2009, they launched UI Global Brands with Urban Hydration.
They secured early customers by gifting products to dermatologists and doctors, and showing their products at trade shows. As for manufacturing, in 2009 Psyche worked with the Blind Center of Nevada (where she was a board member) to produce body butters, the idea being to create jobs for members of the blind and sight-impaired community. The partnership helped get Urban Hydration off the ground. But once the company secured customers such as T.J. Maxx, the Center encouraged the Terrys to move production to a factory that could manufacture at the scale their growing business demanded.
After finishing their master's degrees, the Terrys moved to Frisco, Texas, to start their family and expand their business. They didn't have roots in the state, but its lack of income tax was appealing, and Frisco, in particular, had attracted several corporate offices, including Walgreens and Home Depot.
The couple bootstrapped (or, as Psyche prefers to say, "high heel-strapped") their business for six years; in 2010, Psyche cashed in her 401(k) from her previous job as she quit to focus on UI Global Brands full time, and Vontoba, too, cashed in a small portion of his to support the business.
While business picked up quickly after their move, the early days required scrappy work. "We were shipping products out of my car," Vontoba says. "This was before you could schedule UPS pickups, so we'd receive products at a friend's warehouse, bring them to our garage by U-Haul, and pack them there."
It was demanding enough as Urban Hydration secured more retail partners, including Target. The couple then compounded the challenge by launching another business, Urban Intimates, a lingerie brand, at the same time. They landed placement in stores like Macy's, Walmart, and JC Penney, garnering favorable press and TV spots. But Urban Intimates never became profitable. "The marketing to get a fashion line going was crazy. Retailers would also promise to buy more than they actually did," Vontoba says. "We had to use the profits from Urban Hydration to pay for the lingerie brand's losses." In 2017, the couple dropped Urban Intimates to focus fully on their skin care line.
A real turning point came in 2019, when the couple, both now 40, decided to restyle Urban Hydration's packaging and shift the brand's retail strategy. "Prior to that year, about 85 percent of our business was to discount retailers like T.J. Maxx, Ross, and Burlington," Vontoba says. "By the end of 2019, only 15 percent of our business was to those retailers." Instead, Urban Hydration secured placement in stores like Sally Beauty Supply and CVS--locations where more customers could potentially find the brand for the first time. They increased prices slightly, but still held true to their core value of accessibility (all of Urban Hydration's bestsellers are between $10 to $13). The price increase allowed them to boost profit margins, invest in consumer engagement and testing, and expand the number of offerings.
Urban Hydration saw 47 percent revenue growth in 2021, and 37 percent the year prior. Beginning in 2019, the company landed on the Inc. 5000 three years in a row. Philanthropy is also a core part of the business. In 2018, Urban Hydration started donating one gallon of clean drinking water for every product sold through the nonprofit WATERisLIFE. Urban Hydration also provides $50,000 in scholarship money annually to need-based students at Western Michigan University, Psyche's undergraduate alma mater. They never sought outside funding until 2016, when they met their angel investor, a retired Major League Baseball player, through their church.
Psyche says that their unrelenting focus on quality is what keeps Urban Hydration thriving. "I've sat down with our chemists and our daughter and shown them specifically how I style her hair, and what I need our product to do differently. I have very dark-toned skin, and I've shown them videos of what product looks like on my skin, and how I don't want it to turn out," Psyche says. "We're very high-maintenance clients of our factories, but we have all reaped the benefits of our being so concerned about the quality of the products we put out into the world."
The couple have not only built a successful business; they've done so as a married couple with three young children. Business may not be the only conversation at the dinner table, but it's certainly not off-limits. "When our kids were learning their letters, they'd get excited passing by a CVS because we worked with CVS and they could recognize that," Psyche says. "Or they'd recognize the name 'Macy's' because they heard Mommy on the phone with Macy's."
Vontoba and Psyche launched their business after five years of marriage, and are now in their 18th year; they've even taught a class on "Doing Business With Your Honey" at their church, providing examples of how couples can successfully communicate and handle conflict both in business and at home.
"We've learned a lot and we've grown," Vontoba says. "We call it our family business--and we consider our customers family too."
EXPLORE MORE Inc. 5000 COMPANIES
Jun 17, 2022