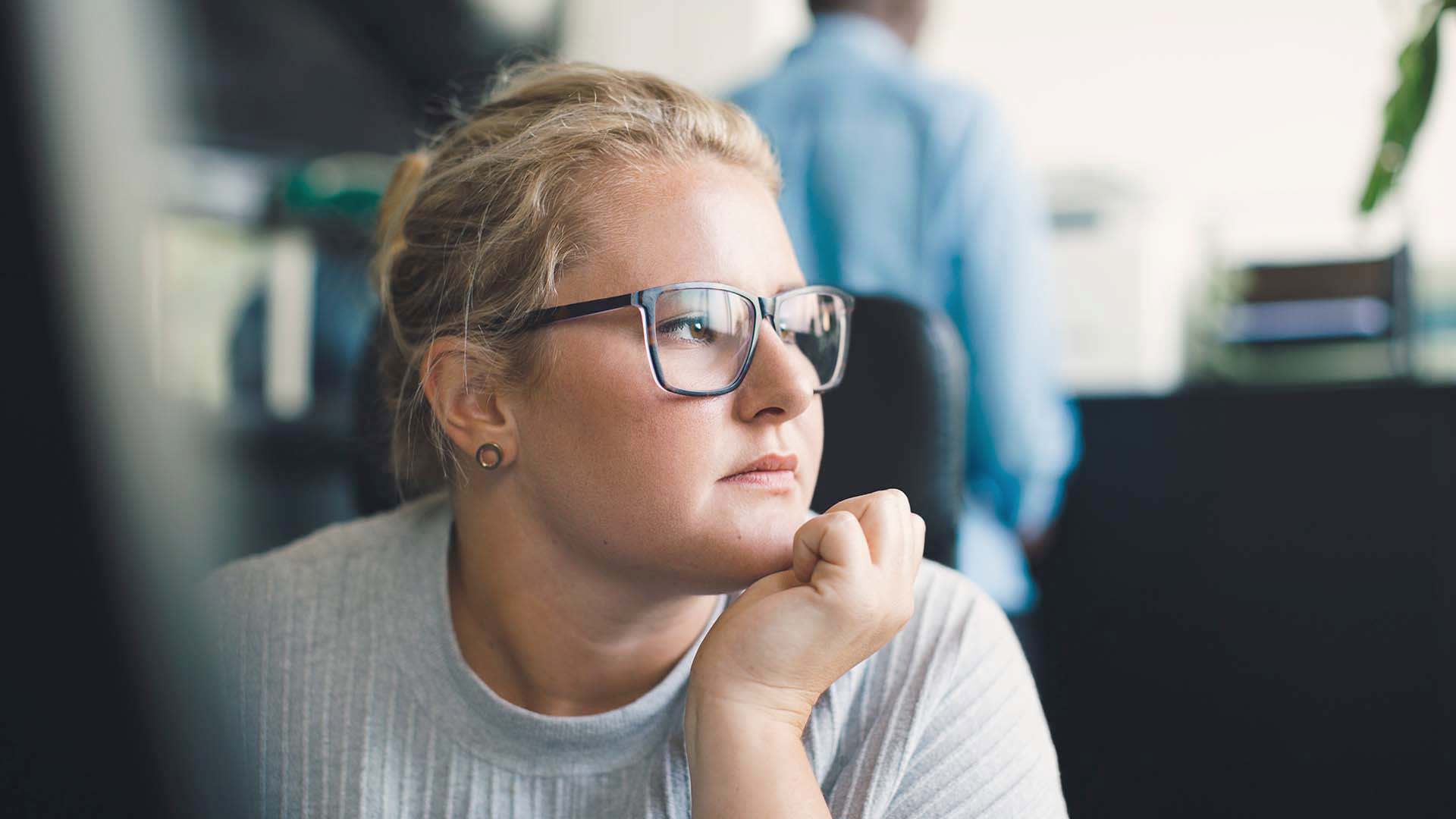 Your workplace doesn't exist in a vacuum. Amid global tragedy, anxiety and other emotions are bound to trickle (or even flood) in--and that's OK.
The current crisis in Ukraine may be a particularly triggering event for employees, especially those with connections to the country or wider region. Even if you don't know exactly the right thing to say, you should at least broadcast your support, says Melissa Doman, organizational psychologist and the author of Yes, You Can Talk About Mental Health at Work. It's not just the right thing to do; it also fosters a psychologically safe work environment where individuals are positioned to succeed, adds Doman.
"To not have a discussion about potential fluctuations of the organ that is literally required to do your job--your brain--is complete and utter nonsense," she says. "I don't see how people can function in today's world of work without having some modicum of discussion about mental health."
It doesn't have to be a hard discussion, Doman says, and leaders don't have to provide all the answers to a highly uncertain situation. Here are four ways to ensure employees feel supported in a tumultuous time.
1. Acknowledge what's happening
Even if current events, like the crisis in Ukraine, don't seem to impact your business, you should still be open to talking about them. A simple acknowledgement is the sympathetic thing to do. Doman recommends a statement along these lines: "We're conscious of the fact that this might be impacting people in different ways throughout our company, and we want you to know that it's OK to talk about this."
2. Start a conversation
In times of unrest, you may feel pressure to have all the answers, and that can lead to silence and inaction. But it's better to admit you don't know everything than to stay silent, Doman says: "We look to our leaders for permission because they sit in a position of authority and influence."
Ultimately, this creates a space for conversation. That way, employees can feel comfortable to voice any of their concerns (especially if they are personally affected by the crisis), and so that the doors are opened for action--if employees want to band together to raise money for a charitable organization, for instance.
3. Create an environment of self-advocacy
While you should try creating a workplace where employees feel comfortable advocating for their needs, it's OK to set boundaries. It's not your job to "bubble wrap" workers, Doman says. That said, employee-employer trust is something that's built over time, and when employees see that their leaders have a history of responding positively to their concerns, they're more likely to speak up, says Angie Balfour, chief people officer of the Lehi, Utah, small business communication platform Weave. "It's everyday actions where you build trust, and you see that your managers really care about you as a person." This kind of "people-first" environment that Weave has cultivated recently enabled the company to assist an employee whose family has been directly impacted by the crisis in Ukraine.
4. Do what you can to help
Just last week, when an employee of Weave informed her direct manager that she had family members who were trying to flee Ukraine, the manager encouraged the employee to take paid leave (Weave offers full-time employees flexible PTO) and asked how the company could help. With the employee's permission, Weave quickly raised $19,000 by tapping its community of about 800 employees and its local community in Utah. The employee's family was therefore able to flee to Romania. "What's important is that you support your people," Balfour says. "Giving employees purposeful action in times of anxiety also helps, and sets expectations for how employees know they can be supported in the future."
Feb 28, 2022