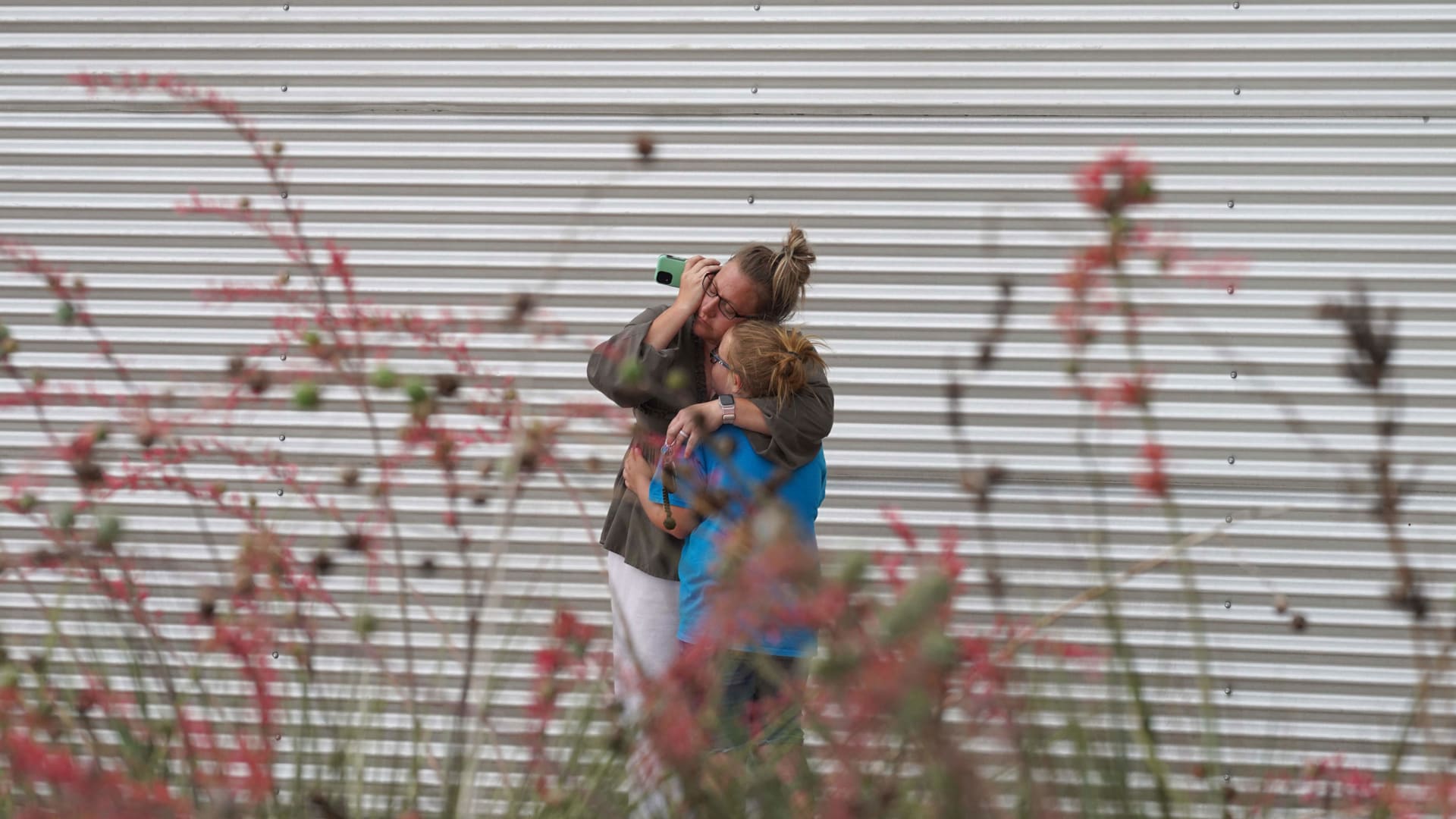 Small businesses are nothing without their communities. And when tragedy strikes close to home, many entrepreneurs feel a responsibility to act--fast.
"My heart tore up and broke when I heard the news," says Charles Moreno, the founder of ChazzMo's Barbecue, a Central Texas-style barbecue pop-up in Castroville, a town on the western outskirts of San Antonio. Moreno, who lived and worked in the Uvalde area for eight years and still has many friends and family members nearby, started his barbecue business in the early days of the pandemic, grilling out of his backyard. After launching his business on social media, he was floored by his community's support and invested in a professional smoker and truck to grow his business.
Now, he's giving back, especially since he has personal connections to the tragedy: He has several friends who are related to the victims of the shooting, including the husband of one of the teachers killed. He is currently running a brisket plate fundraiser and donating all proceeds to the victims' families through a fund set up by the First State Bank of Uvalde. "It's the least I can do when these poor, innocent, little lives were lost," he says.
Daniel Harris, a San Antonio veteran and serial entrepreneur who opened the second location of his bar, the Rusty Nail, just two weeks ago, also quickly started a fundraiser. All this week, he is donating 50 percent of all food sales to the families of victims, in addition to providing free meals to first responders who visit the establishment in uniform, teachers, and anyone grieving the loss of a loved one.
After the Uvalde shooting, the Rusty Nail's recently hired manager, Brian Davis, called Harris and suggested they do something to help the community. "I got goosebumps," Harris says. "We're on the highway to San Antonio, so if any family members are going to the hospital there, they can stop and get some free food--we want to do whatever we can do."
Over the next two days, the San Antonio-based coffee and chai shop Amaretti Coffee will donate 100 percent of profits to victims' families. "When it hits close to home, you just want to help out as much as possible," says founder Nirav Amarnath, who has been running the business for a little over six months. He hopes that other local businesses find ways to show their support in the wake of the tragedy. "No matter the amount of money you donate, it's still something that can help families going through a tough time," he says. "As a business owner, you can spread a lot of inspiration [through your actions]."
This year's Uvalde Honey Festival, which was set for June 10th and 11th and included street vendors, a silent auction, live music, and more, has been canceled. "Our hearts are broken. Our town is devastated. In our grief, and our brokenness, and our sorrow, we will come together to support and love our community," an organizer wrote on Facebook.
The importance of community, especially in a dark time, cannot be overstated. It's one of the reasons why Harris--a self-proclaimed people-person--became an entrepreneur after finishing his military service. Harris and Moreno both stress that their fundraising efforts are made not with the goal of promoting their businesses or attracting new customers--but to sincerely give back to the families impacted by Tuesday's tragedy.
"The more you invest in your community, the more they invest in you," Harris says. "I'd like to consider us a tree that anchors in and becomes a part of the community forever. The more our tree bears fruit, the more we give back to our neighborhood."
May 25, 2022