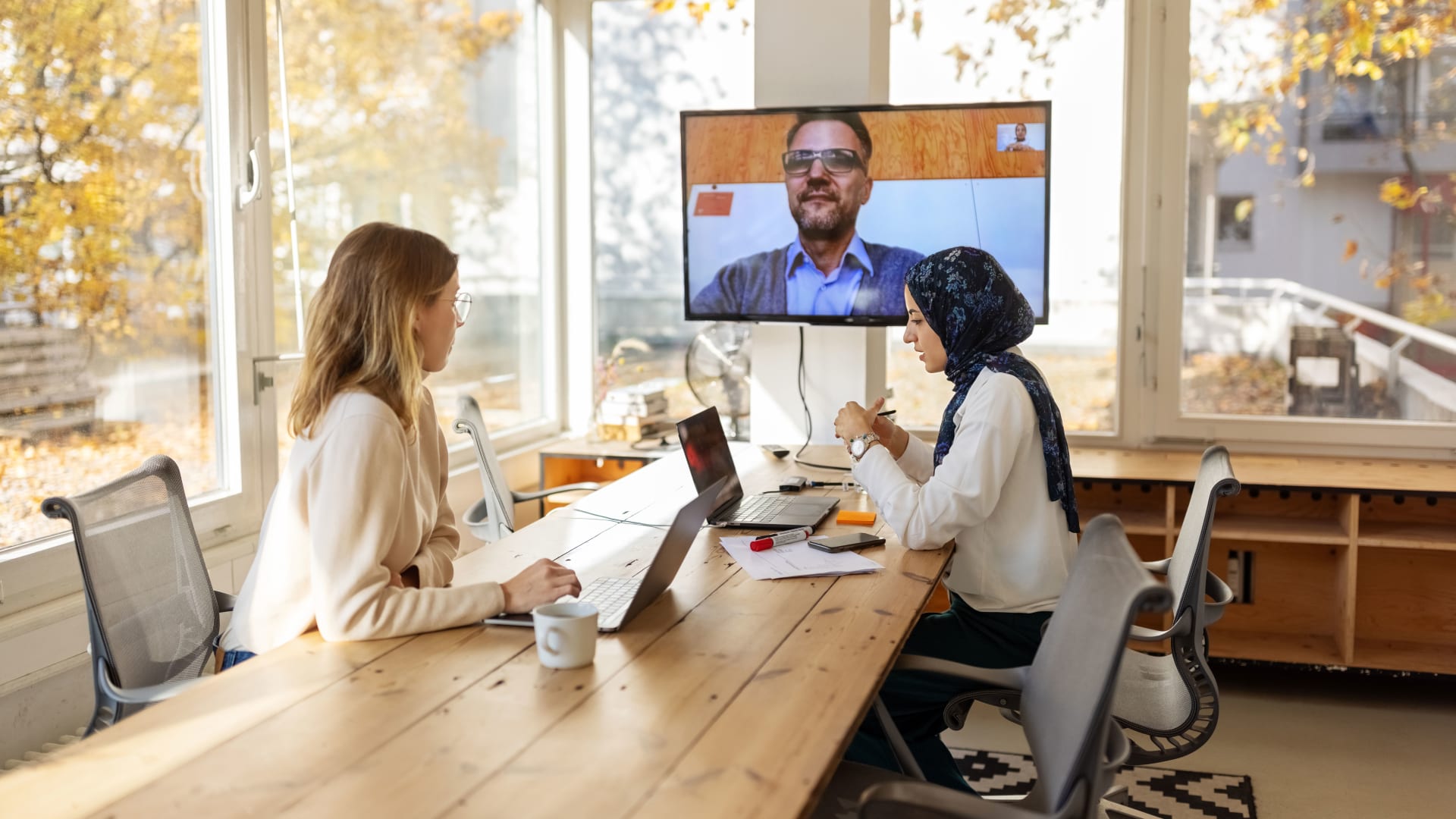 Hybrid work is slated to define our next era of work. An overwhelming majority (82 percent) of company leaders plan to allow their employees to perform hybrid work moving forward, according to research by Gartner.
But there's a problem with how many leaders are thinking about hybrid work. They often adopt a simplistic definition of hybrid work--based on the number of days that work happens inside versus outside the office. For many leaders, hybrid work means two or three days working in the office per week--and, often, little more.
That's a big missed opportunity. Hybrid work is much more than establishing a set number of days in the office. The most effective leaders recognize that hybrid work is about fundamentally rethinking how their organizations work. It's about recognizing that not all work is created equal. And it's about seizing an opportunity to rebuild work practices from the ground up.
How teams work is more important than where they work
As a leader, to develop an effective hybrid work strategy, you need to have a strong pulse on what types of work your employees are doing--such as whether they are performing skilled work (like working on a campaign brief or QAing a software program) or strategy work (like developing a business plan or setting annual goals).
Recent research from my company, Asana, based on a study of more than 10,000 knowledge workers, found that the time workers spend on skilled versus strategic work has changed over the past year. Employees are spending 27 percent more of their time on skilled work. It's no coincidence that this uptick has happened during a year when many workers are still working from home--workers say that they prefer to do skilled work at home where they can focus and concentrate.
But when it comes to strategic work--which is the lifeblood of your organization--the research found that workers are spending a staggering 36 percent less time on strategic work. That's in large part because workers prefer to do strategic work in the office--a place that's been off-limits to many over the past two years.
These divergent location-based preferences for skilled and strategic work underscore the importance of not zeroing in on an approach to hybrid work that is anchored in a specific number of days. When you understand the types of work that your employees are doing, you can be thoughtful about just what hybrid looks like for your workers.
Processes need to be rebuilt from the ground up
Many leaders are also coming up short in thinking that hybrid work is some "middle ground" between remote and in-office work. It's not. Hybrid work requires fundamentally different organizational processes compared with remote or in-person work.
Many of your company's workflows need to be rebuilt to empower hybrid work. As a leader, you'll need to decide how decision making, goal setting, and brainstorming processes change when work is hybrid. These processes should involve some new asynchronous components. This isn't easy, but the payoffs are significant.
Critically, you also need to develop new processes that combat burnout in hybrid work environments. With the boundaries between work and home increasingly blurred, burnout is pervasive in organizations. It's become such a problem that approximately 40 percent of workers believe that burnout is an inevitable part of success, according to the study. As a leader, you need to establish new processes to measure your employees' workloads and proactively ward off burnout.
Hybrid work is not created equal
Hybrid work isn't about a specific number of days in the office. It's not a middle ground between remote work and in-office work. And it's not created equal. As a leader, to get hybrid work right, you need to understand what types of work your workers are doing and rebuild your processes from the ground up. In doing so, you'll likely arrive at an "ideal" number of days that you'd like your workers to be in the office. But zeroing in on this number should be an outcome of your hybrid strategy--it shouldn't be the strategy.
Apr 7, 2022