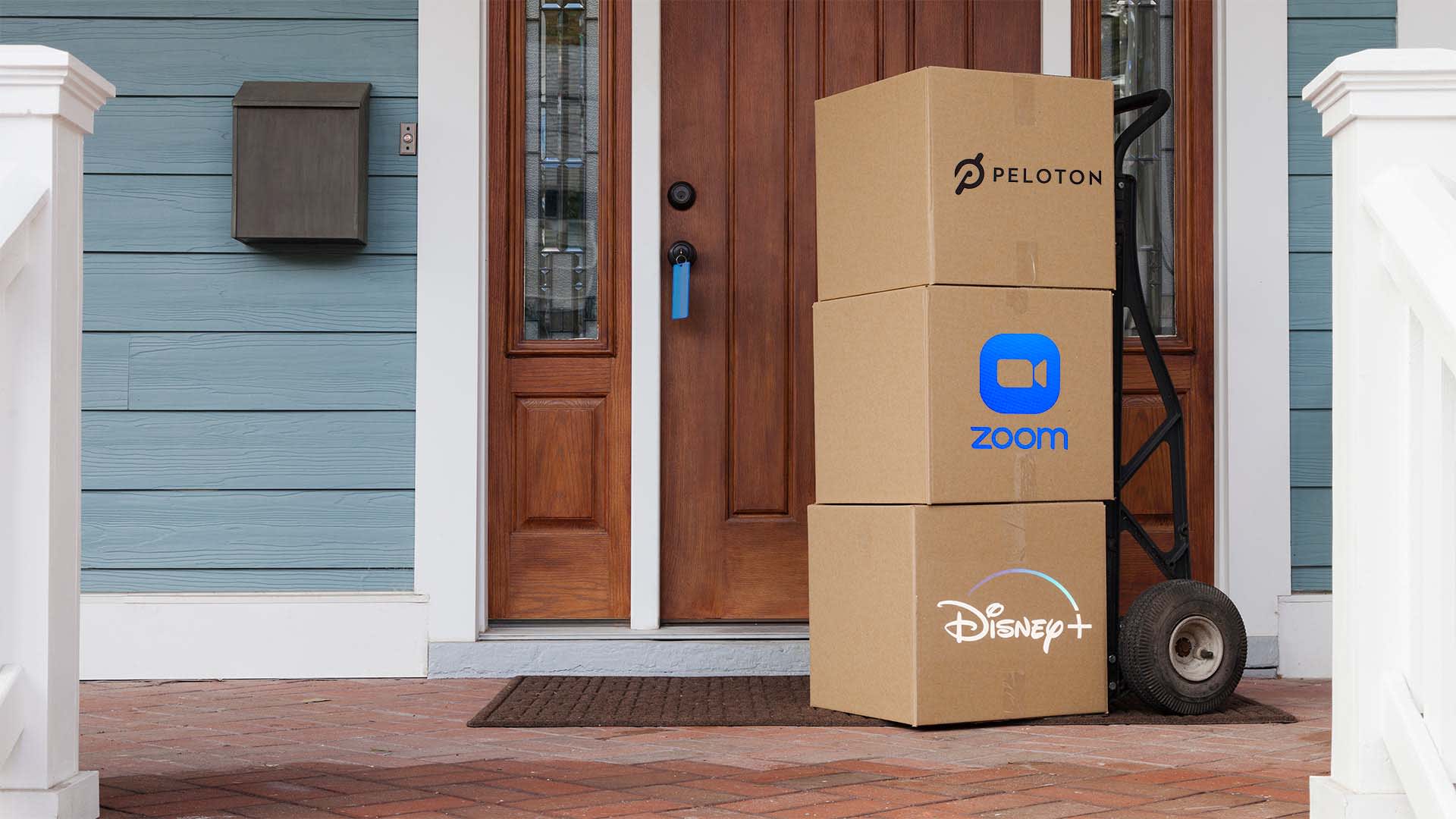 When the pandemic tightened its grip on the world more than 18 months ago, my friends Judd and Lisa (not their real names) watched their thriving wedding cake and catering business--and their entire in-person, event-focused industry--grind to a near standstill.
After some serious personal and strategic soul-searching, Judd and Lisa did what many business owners have done since the first quarter of 2020: They got to work re-engineering their company's business model for the realities of the pandemic. In a matter of weeks, they had taken their company, whose annual revenue averages well into the seven figures, into the world of direct-to-consumer (D2C) sales, a strategic direction they hadn't seriously contemplated prior to Covid-19.
From local businesses like theirs to some of the world's most recognizable brands, companies have been forced to rethink and adjust their business models on the fly. And in many cases, the new models and revenue streams they have been exploring, often as a matter of survival, could prove to be exactly what these companies need to satisfy customers' growing appetite for products and services they can access anywhere, anytime, from any device.
Across the business landscape, we're seeing companies roll out successful D2C products and services, often without the benefit of a huge budget, guided by the following practices and principles.
Determine your company's most marketable, readily monetizable asset(s), then "productize" or "subscriptionize" it.
​​Having quickly recognized it could capitalize on the massive, pandemic-fueled demand for home-based workouts, Peloton, the member-based cycling and exercise equipment supplier, adjusted its highly successful business model on the fly. It leveraged one of its biggest assets, unique content from a wide range of fitness instructors, to build out its content library even further. Likewise, the Beachbody Company, which had been selling fitness-related content primarily via DVD, quickly pivoted to a streaming model.
Meanwhile, on the B2B side, companies are creating new revenue streams around their intellectual property and institutional knowledge. A consulting, tax, or legal firm could, for example, develop a subscription-based model for delivering its services and advice, alongside its traditional time-and-materials business model. Whether in a D2C or B2B context, subscription-based services can provide highly resilient, recurring, and profitable revenue streams. For example, we're seeing farms and artisanal food purveyors join forces to offer by-subscription services that deliver produce, dairy products, and other groceries right to peoples' doorsteps.
Whether a company's most marketable and monetizable asset is content, wedding cakes, or intellectual property, the D2C digital experience is paramount. We know from recent research into customer experience with streaming services like Disney+ (discussed in this recent podcast) that customers expect a seamless, rich e-commerce experience across various engagement channels. They want ease of navigation, ease of making a purchase (or buying or canceling a subscription service) and onboarding, and customer service among their highest priorities, alongside price.
With the right digital platform, even small companies can deliver an e-commerce journey to rival what much larger competitors provide.
Build community around your products and services.
As much as the pandemic made people hungrier for connection, businesses like Peloton and activewear company Vuori have realized there's immense value in creating social communities around their products. By providing a digital environment for customers to easily connect, share ideas and experiences, and interact, while offering community members something for nothing--as Vuori is doing with free instructor-guided workouts--companies foster goodwill with their customers. Essentially, instead of traditional social media marketing, companies are setting aside their sales agenda to build community--creating the kinds of authentic customer experiences that translate into lasting relationships and raving fans.
Exceed expectations.
One thing that standouts in the D2C world do is consistently surpass customer expectations, not just with the quality of the products or services they offer, but also in the rich experiences they build around them. Community building; providing resources, advice, and/or perks to customers without expecting anything in return; robust service/support; a superior digital e-commerce experience--elements like these help a company exceed customer expectations. So, too, does having a strong idea of exactly what your customers expect, and how well you're doing at meeting their expectations.
Experience management (XM) tools like quick, in-the-moment surveys at key points in the customer journey, and other non-intrusive ways to gather feedback, can help companies keep their finger on the pulse of their customer base. By regularly monitoring, measuring, and analyzing how customers are experiencing a product or service--and the digital journey around it--companies can keep improving and refining their offerings and their experiences. This is also true of Human Experience (HxM) tools, since your employees are critical in delivering a customer experience that exceeds expectations.
Regularly assess new business models to determine their ongoing viability.
How are your new consumption models faring in terms of financial performance? Based on that performance and your understanding of the customer, is it worth continuing to offer that product or service in the next normal? And if so, how could it be improved or refined, based on customer feedback? These are questions your company needs to answer based on hard data.
Create a rapid innovation cycle.
As much time as many of us have spent on Zoom during the last 18-plus months, it was impressive to see how quickly the company rolled out new features and functionalities to support the surge in remote working. Having the agility to rapidly ideate, model, and launch new products or services (and/or new wrinkles to existing products or services) is how companies rise above disruption--whether it's caused by a global health crisis or an upstart market entrant. With the ability to iterate and innovate--who knows, maybe your company or product is destined to become a verb, e.g. "to Zoom."
Nov 16, 2021