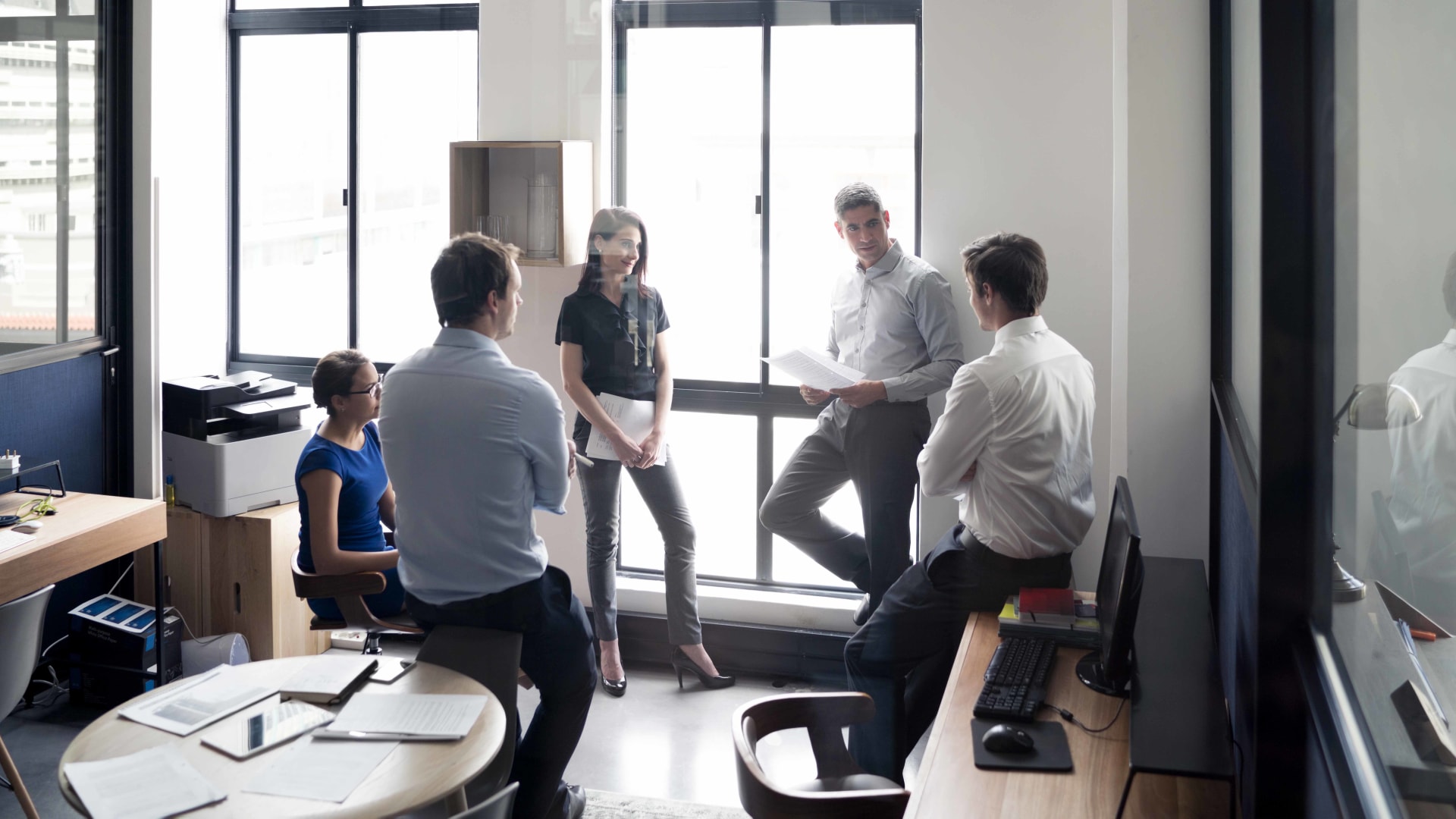 Chances are, you're collaborating too much. Excessive collaboration - created when the pace, volume and diversity of meetings, phone calls, email, IM and other collaborative platforms erodes performance and well-being -- was already high before the pandemic, and it's continued to expand over the last year. Now, emerging research from the Connected Commons shows that collaboration consumes 85 percent or more of most peoples' work week--and our work interactions are drifting earlier into the morning and later into the evening. Dysfunctional collaboration invisibly undermines performance and effectiveness of entrepreneurial teams and has become a primary source of burnout, attrition and poor decision-making as well.
I have tracked the "dysfunctional collaboration" phenomenon for the last 20 years through Connected Commons, a consortium of more than 100 companies, including Citigroup, General Mills, and Microsoft. After following the work habits of high performers and tracing the interactions of hundreds of thousands of employees across 300 organizations through social network analysis, I examine this problem in my new book, Beyond Collaboration Overload: How to Work Smarter, Get Ahead, and Restore Your Well-Being (Harvard Business Review Press).
The book provides a framework to collaborate more efficiently while maintaining work-life balance. It also outlines how successful people cultivate efficient networks--not bigger ones--to collaborate in ways that generate innovation and scale in their work. Here are some of the book's key lessons.
Be intentional about collaboration.
I found that many of the strategies that enable high performers to succeed at work also contribute to living more full lives - on their terms - outside of work. Good collaborators are distinguished by the efficiency and intentionality of their collaboration, not the size of their network or the length of their workday. That means being persistent on the small ways you can reclaim time, such as agreeing on norms around email with your team. While you can't control all your email, you can control potentially 60 percent of it that has an impact on you--and make that more efficient.
Diversify your networks early.
Too often entrepreneurs are conditioned to equate networking with rocket pitches, funding opportunities and social events. They often follow a mistaken "bigger is better" approach to networks that turns out not to be helpful. The most successful people outperform not through a big network but through a well-invested set of connections. Tapping a broader, more diverse network, during early-stage problem solving is the biggest distinguisher. Two points matter here. First, the most successful people in my research, on average, spent 20% more time exploring ways to collaborate with colleagues who had complementary expertise--which in turn helped them understand capabilities around them and seed relationships they could turn to when opportunities arose. Because of this they were able to envision possibilities more creatively and propose more impactful solutions than peers who maintained more insular networks.
Second, these successful people distinguished themselves by reaching broadly into these networks in early stages of projects or problem-solving efforts. By leveraging network diversity early they produced more impactful outcomes. The key is to pause and explore in these micro-moments. Something that entrepreneurs who allow themselves to become collaboratively overloaded rarely do. Those that have bought back just enough time were able to tap their networks early in ways that produced outcomes of greater impact and in the process built a reputation that drew others to them.
Earn followers through energizing interactions.
The biggest predictor of a high performer is likely not what you think. To be sure it surprised me! It turns out that people who create energy and enthusiasm in their networks are up to four times as likely to become and remain high performers - receiving top performance evaluations, being promoted earlier than their peers and being more productive. This turns out to be doubly true for entrepreneurs who need to bring together broad stakeholders - a team, employees, funders and anchor clients, to name a few - to believe in and support their nascent idea. Energizers win because they draw others to them. Better ideas flow their way, people seek them out to collaborate on their most important projects, and top talent wants to work with them and stays longer. And the even better news is that behaviors - not personality - are what matter. You can learn to be an energizer. For example, start by envisioning realistic possibilities and tying them to what others care about, then create space for people to contribute meaningfully. And be sure to bring fun and humor into your interactions.
The takeaway In today's hyper-connected world, it is more important than ever to be more intentional in how you cultivate and engage your networks. Simply pursuing a big network is a recipe for disaster, professionally and personally. Instead, take actions to re-claim your time and invest that time carefully to yield performance, innovation, and an engaged team.
Sep 14, 2021