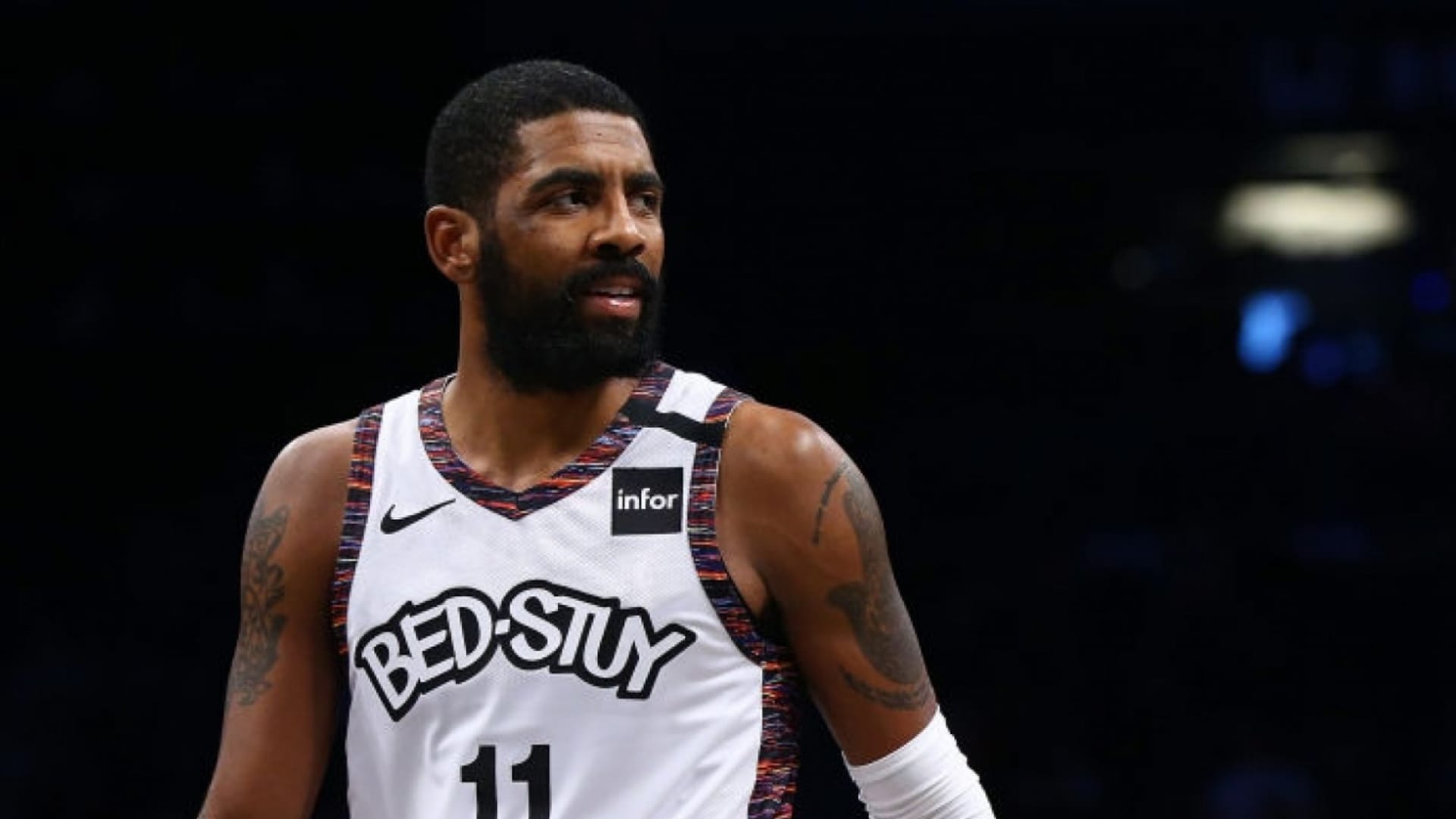 Whenever the next NBA season begins, all eyes will be on the Brooklyn Nets. Fans are anticipating superstar Kevin Durant's return from injury, where he'll team up with friend and All-Star Kyrie Irving on a team with championship aspirations under new coach Steve Nash.
"I don't really see us having a head coach," Irving said. "KD could be a head coach, I could be a head coach [some days]."
While NBA superstars often have influence over coaching in the NBA, Irving's comments were an unprecedented crossing of a clear line between players and coaches, and a sign of disrespect for his new coach and team.
Individual players can have an enormous impact on the outcome of a basketball game, but, as in business, the best teams are the ones that win. And the leaders of those teams don't make it about them. Here's why.
The best players want to be coached.
Some have suggested Irving has earned the right to view himself as equal to his new coach. After all, Nash is young, with no prior coaching experience, and Irving is a highly accomplished player.
However, there are flaws with this logic. For starters, a coach and player have very different responsibilities. But also: The best performers want to be coached.
Olympic athletes have several coaches, and top CEOs spend tens of thousands of dollars each year on private coaching. They accept that they always have more to learn, and recognize that the best coaches weren't always the best players. It's a different skill.
Irving should know this from his own experience with LeBron James. When the Cleveland Cavaliers promoted Tyronn Lue to head coach in January 2016, Lue's close relationship with James was a key factor. Some wondered if Lue would simply step aside and let James lead the team.
Instead, Lue earned the Cavaliers' respect by critiquing James in practices and games. Cleveland won a championship five months later, and Lue's coaching is cited as one reason why. James didn't want a puppet for a coach; he wanted a strong leader who could hold him, and the team, accountable.
The same is true in business. No matter how many people you lead, or how much your business has scaled, you still have more to learn.
Someone must be in charge.
Collaboration is necessary in any organization. When you take a new leadership role, soliciting and applying feedback from your team is great way to build trust and buy-in.
But there's a difference between collaboration and what Irving suggests. Irving seems to consider that he, Durant, and Nash are together atop the team hierarchy, with each leading depending on the situation.
This simply won't work. Nets players will be less likely to respect Nash's leadership if they believe Irving or Durant have the power to overrule or undermine him. Plus, Irving's messy exit in Boston demonstrated that while he wants credit for success as a leader, he's less accountable after failure.
All leaders must strike a balance between collaborating and establishing themselves as in charge. At some point, leaders must make crucial decisions for the team, and know the team trusts and respects their authority.
There's no I in team.
Irving frequently has the ball and looks to create his own shot. He's not the kind of player who makes his teammates better; in fact, they often play better when he's out of the game.
He monopolizes the ball and micromanages teammates in the same way a demotivating leader would overmanage his team.
Every team, in sports and business, has members who are more experienced, accomplished, or even talented than their teammates. But great leaders make others better and do what's best for the team.
Consider the two teams competing in the latest NBA Finals. The Miami Heat win through collective effort, toughness, and teamwork. They don't have an MVP caliber star, but they've reached the top of the NBA because they trust their coach and play together as a unit; in most games someone different steps up.
The Los Angeles Lakers are similarly committed to a team mentality. LeBron James has been praised for his defensive effort this season; he recognized that defense was crucial to Lakers coach Frank Vogel's coaching philosophy, and committed himself accordingly. The best player in the world doesn't put himself above his coaches or team.
Even before the first tip-off of the 2021 season, the Nets are already headed toward a legitimate leadership crisis. It's easy to imagine their season will fail to live up to expectations as a result.
Oct 6, 2020