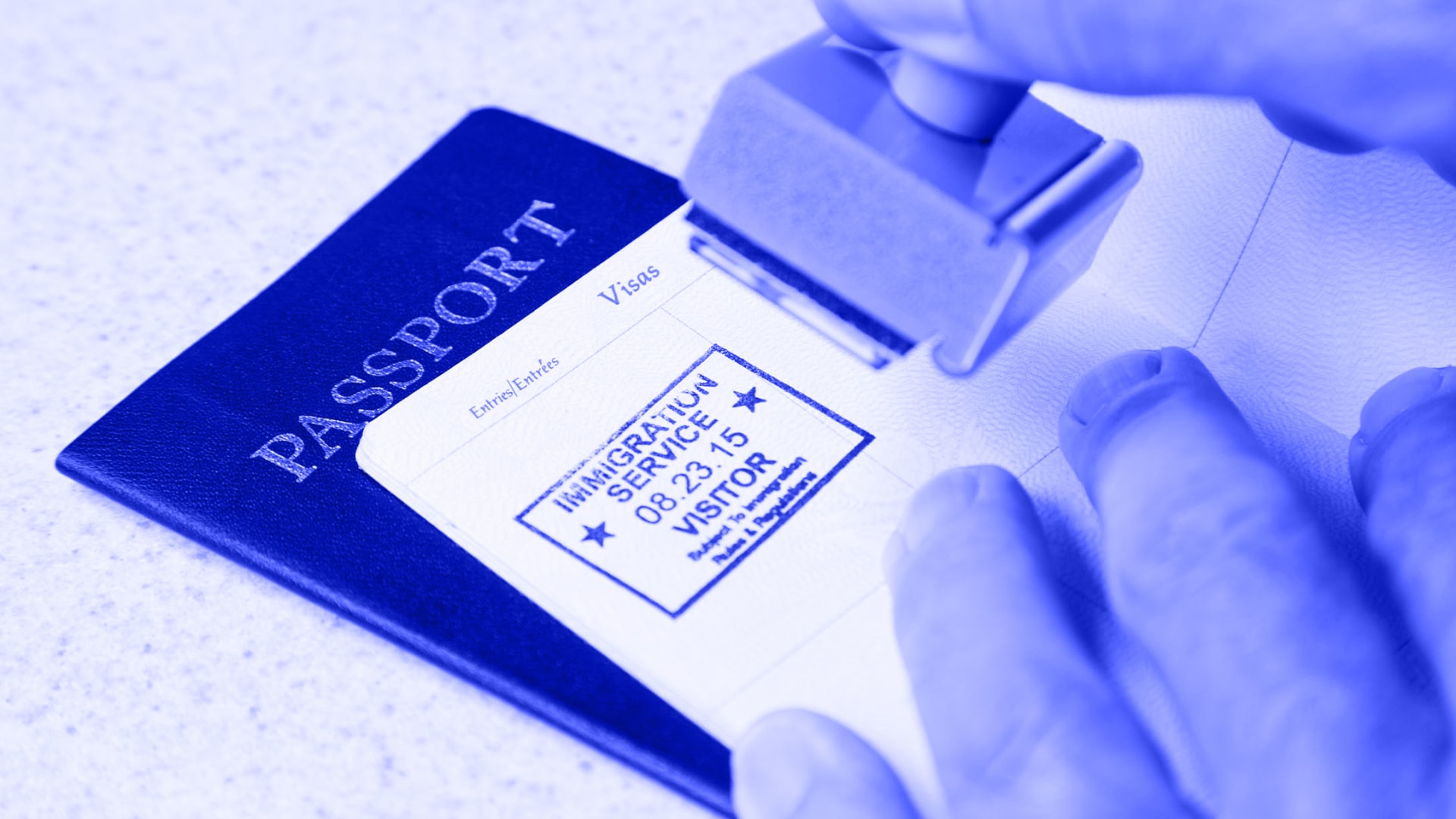 Parsing where President Trump and former vice president Joe Biden stand on employment-based immigration--particularly as it relates to small businesses and startups--is difficult since neither has a complete and cohesive policy. We have better insight into where each candidate stands on the H-1B program, the leading visa program for high-skilled guest workers.
In sum, they actually agree on the substance of reforms; they differ in the mechanisms for making the changes. And for small businesses and startups, the devil is in the details.
The H-1B visa program allows employers to circumvent the U.S. labor market by authorizing them to hire college-educated, foreign workers--often at below market rates. There are 600,000 workers on H-1B visas in the U.S. and approximately 140,000 new H-1B visas were issued in 2019. H-1B visas are temporary, valid for three years, and can be renewed once for another three-year period. The program has an annual cap of 85,000 for new workers, with 20,000 set aside for workers who hold a graduate degree from a U.S. university.
The current system is tilted in favor of employers. Let me explain: Employers identify the workers, apply for their visas, and control their lawful status to stay in the country. An H-1B visa is valid only as long as the worker remains employed with a sponsoring firm. Workers may change employers but the new employer must apply for a visa. In practice, H-1B workers have far less job mobility than Americans.
While employers in any sector can use the program, technology companies have come to dominate--including behemoths such as Google, Apple, Amazon, and Microsoft, and IT outsourcing firms like Cognizant, Infosys, and Deloitte. The program was authorized 30 years ago to help employers find workers with in-demand skills that aren't readily available in the U.S. The aforementioned tech companies claim they have difficulty attracting such skilled employees.
There are some (including myself) who suggest that employers take advantage of the program to pay foreign workers less than what citizens and permanent residents in the same role might earn. For instance, some actors flood the system with applications, which can then crowd out worthy applicants and employers.
The Status on Reform
The Trump administration recently acted to fix several key flaws in the system. On October 6, the Department of Labor said it would raise the minimum required wage to hire an H-1B worker, from the 17th percentile of what similarly skilled U.S. citizens earn in the same job to the 45th percentile. It did this to fix ridiculously low wage rates that were set at roughly 40 percent below the market for American workers. A separate Department of Homeland Security ruling codifies the previously vague and therefore feckless definition of a specialty occupation. DHS also shortened the timeframe that staffing firms can place workers at client sites to one year from three, and ensures the H-1B worker is an actual employee as opposed to a contractor.
These are very mainstream, bipartisan reforms supported by lawmakers across the political spectrum. Various pieces of legislation that would statutorily accomplish what the Trump administration has done through rulemaking have been introduced by progressives such as Reps. Ro Khanna (D-CA) and Bill Pascrell (D-NJ) and Sens. Dick Durbin (D-IL), Bernie Sanders (I-VT), and Sherrod Brown (D-OH). They have been co-sponsored by conservatives such as Reps. Lance Gooden (R-TX) and Paul Gosar (R-AZ), and Sen. Chuck Grassley (R-IA).
The new rules should substantially improve the quality of the H-1B workers, as employers who were using the visa primarily because of its cheap wage and indenture features pull back. Foreign workers will get a much-deserved raise and the corrosive effects on the labor market will be reduced. The program will also be less controversial, as its actual use moves closer to its intent.
Biden has expressed interest in reforming the H-1B visa program. The campaign's website says he would look to "establish a wage-based allocation process and establish enforcement mechanisms to ensure they are aligned with the labor market and not used to undermine wages."
Such language is imprecise, something that campaigns typically do to maintain optionality, which is Washington-speak for not being pinned down to specifics. Which direction the Biden administration goes depends on who is named to key cabinet positions like the secretary of labor. The adage that "personnel are policy" is appropriate here. Rumors are that Sanders, a long-time champion for substantive reform to H-1B rules, is vying for that specific post.
Why It Matters
H-1B reform is a significant but small piece within the larger puzzle of comprehensive immigration reform that has vexed politicians from both parties for more than a generation. The choice of using regulations rather than legislation to make H-1B fixes will be weighed against the larger aims. The last major immigration reform law was signed 30 years ago. In classic Washington policymaking, the process is lubricated by granting favors to powerful clients.
In the recent past, Democrats have used H-1B expansion as a carrot to curry favor with the tech industry and the U.S. Chamber of Commerce to win their support for comprehensive immigration reform. They fear the business interests might peel off for a narrower piecemeal approach.
If Biden wins and the Democrats take back the Senate, their margin will almost certainly fall short of a majority that can overcome a filibuster. They will need some Republican support for any comprehensive immigration reform bill. The last time Congress attempted comprehensive immigration reform was in 2013. Durbin, a longtime champion for H-1B reform and one of eight senators who wrote a bill enumerating reforms, said the hardest part of the negotiation was over H-1B regulations.
Biden, should he win, will face serious pressure from the tech and financial services sectors to keep the flawed H-1B rules in place. And he'll have a difficult time pushing for comprehensive immigration reform without their full-throated support.
Oct 29, 2020