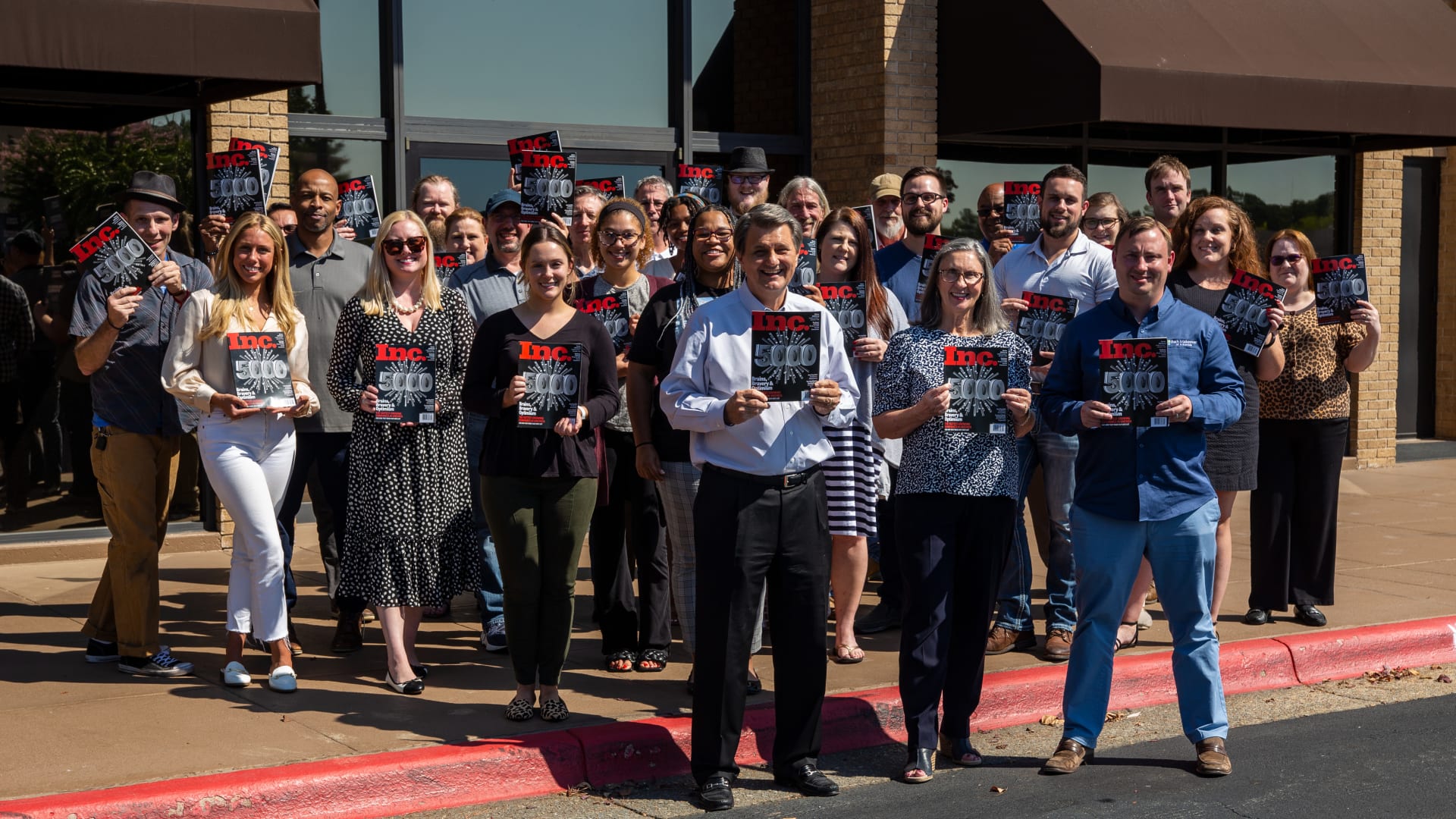 Long-time Little Rock, Arkansas, meteorologist Ron Sherman was doing daily television weather reports when he started his advertising agency with his wife, Sheila Jumper, in 1986. But the strategy he created for his clients was so successful, he soon joined the agency full time.
The telethon-format commercials appeared during popular movies on weekends. He would travel from Little Rock to various locations to do unscripted, live commercials, inviting viewers to call for more information. Then he tracked the ads' effectiveness by watching how often the phones lit up in the next room. "It was real-time metrics," says Ron Jumper, CEO of Ron Sherman Advertising and the son of Ron Sherman, whose real name is Steve Jumper.
'STICKING TO OUR FORMAT'
After the agency began earning enough for Sherman to quit his weekday job, he purchased a former United Artist movie theater. Now, in that 20,000-square-foot space, Ron Sherman Advertising produces 5,000 to 10,000 commercials a year, Jumper says. In 2016, the company won the Guinness World Record for producing the most commercials in history. But Jumper says the 3,503 spots Guinness recognized during its arduous verification process were just a fraction of the actual total.
From the beginning, the firm has specialized in the home improvement industry, with clients like window, roofing, siding, and bath remodeling companies. Besides working with one type of client, save the occasional outlier like a car dealership, the agency also has landed on a general advertising model it uses repeatedly. "One of our main success secrets is sticking to our format," Jumper says. The telethon format has been replaced with a threepart series and special offer.
OWN COMPANY AS TEST MODEL
Jumper also touts its broad geographic market expertise and presence in 140 U.S. metropolitan statistical areas. "Our agency knows every market in the country," Jumper says.
Before becoming CEO of Ron Sherman Advertising in 2020, Jumper owned The Apollo Agency (an advertising agency and 2020 Inc. 5000 honoree). In 2018, he purchased a company called Bath Makeover of Arkansas. Applying the Ron Sherman Advertising methods, he's increased that company's annual sales from $600,000 to more than $7 million in three years. The company serves as a test model for the ad agency.
"We refer to it as our in-house R&D department," Jumper says. "Everything we roll out to a client has already been tested in some way, or it's something we use currently at my home improvement company. That allows us to bring credibility to our clients."
Dec 13, 2021