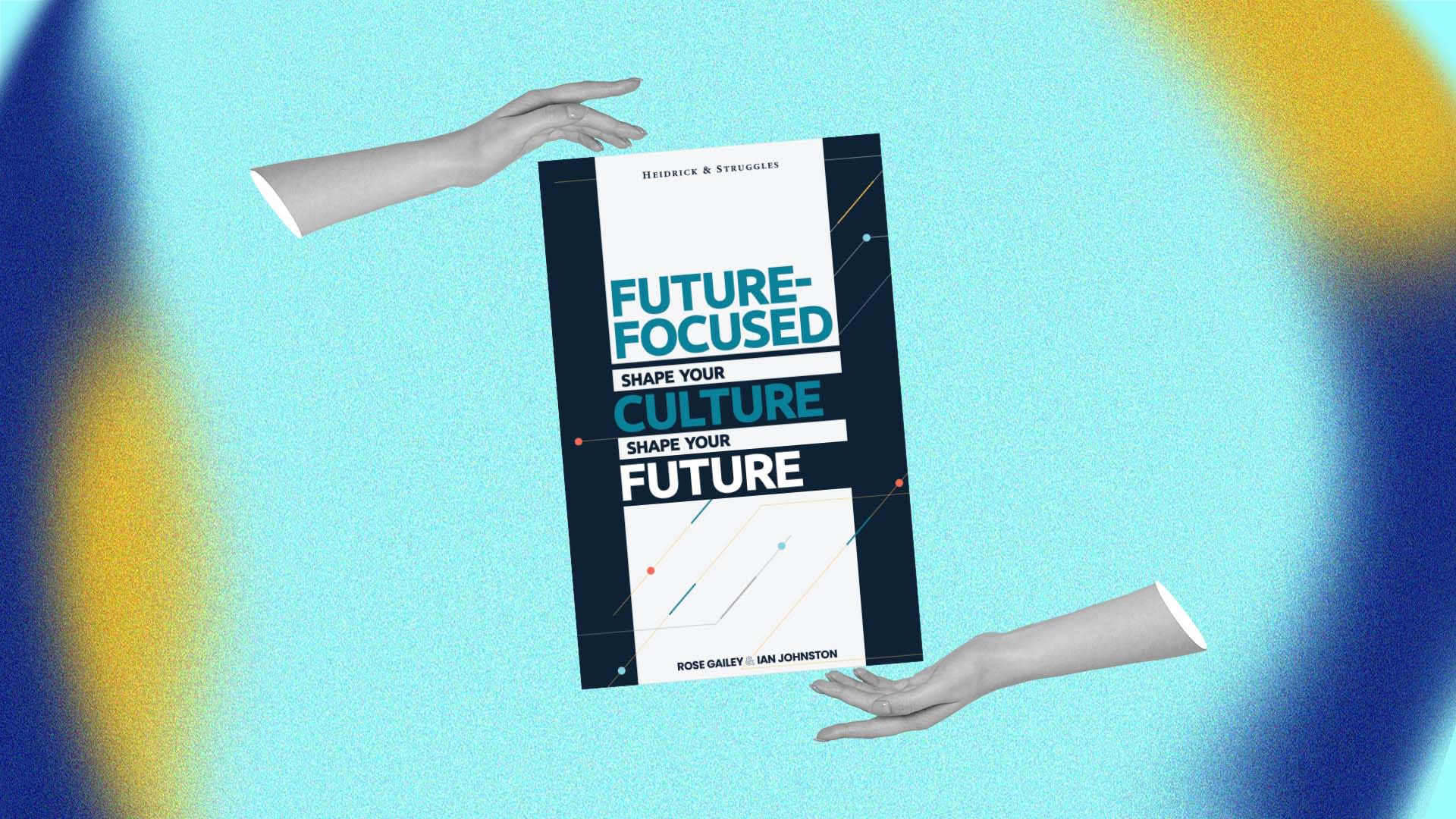 The many changes created by the pandemic, including the Great Resignation, have made clear that culture in the workplace matters. Through my work at Heidrick & Struggles, I have guided all manner of organizations through the process of accelerating business performance by creating strong workplace cultures.
In Future Focused: Shape Your Culture. Shape Your Future, the book I co-authored with my colleague Ian Johnston, we explore the critical role that CEOs, leaders, and their teams play in shaping workplace culture, and the critical impact that culture has on a company's future. In our book we share four foundational principles for shaping culture--purposeful leadership, personal change, broad engagement, and systemic alignment. Together, these principles form the basis for how successful leaders and organizations can create thriving cultures.
Focus on Purpose
In 2020, we saw two principles--purposeful leadership and personal change--rise in importance. Organizations that were purpose-driven and human-centered thrived despite the pandemic. Leaders who demonstrated empathy, compassion, and inclusivity toward employees strengthened morale and organizational resilience. Take Kevin Clark, CEO of Aptiv, who transformed the company from a legacy automotive supplier to one of the world's top sustainable and innovative companies in the industrial tech sector by doubling down on leading with purpose and his own personal growth.
Starting with a culture audit, Clark aligned his leadership team around a core set of values anchored by the company's purpose: to "enable a safer, greener, and more connected future of mobility." Engaging and inspiring the top 4,000 leaders in the company through a workshop on executing this purpose challenged leaders to make them real day-to-day, and served as a compass point for the organization to successfully navigate turbulence.
Link Culture With Performance
Many leaders we spoke with in the book discuss the inextricable connection between culture and performance. Earlier this year, we surveyed 500 CEOs and found that while a majority of CEOs--82 percent--named culture as a priority, far fewer acknowledged culture's impact on performance.
But CEOs who did link culture and performance--which we classify as "culture accelerators"--outperformed their peers in our study by generating more than double the three-year compound annual growth rate in revenue.
They did this by holding more two-way dialogues with employees about the connection between culture and strategy. They were intentional about consistently and intentionally showing empathy, support, appreciation, and recognition--and more closely linked those relationship builders as a driver of financial impact.
Engage Everyone
Engagement is a critical ingredient for building and sustaining a successful culture. Broad engagement, a third culture-shaping principle, requires everyone in an organization to live the promise of an inspiring purpose. Julien Mininberg, CEO of Helen of Troy, embarked on an intentional culture journey, the Power of One, that asked top leaders to inspire and engage employees to participate in the corporate transformation.
This meant ensuring talent processes, performance management, onboarding, and training were aligned to the culture and served as reinforcement. The leadership team measured progress regularly and made necessary adjustments following feedback-two-way communication that revealed challenges or opportunities for growth.
The results speak for themselves: revenue grew by more than 40 percent from 2018 to 2021 and, today, that Power of One spirit sustains Helen of Troy's culture and places its values and purpose at the center of decisions and policies.
The Takeaway
The antidote to the Great Resignation is strong company culture--and creating strong culture comes from the top. The challenges of the past two years prove that culture truly counts, and by molding culture, leaders and organizations can shape a future that delivers on purpose and performance.

Jan 19, 2022