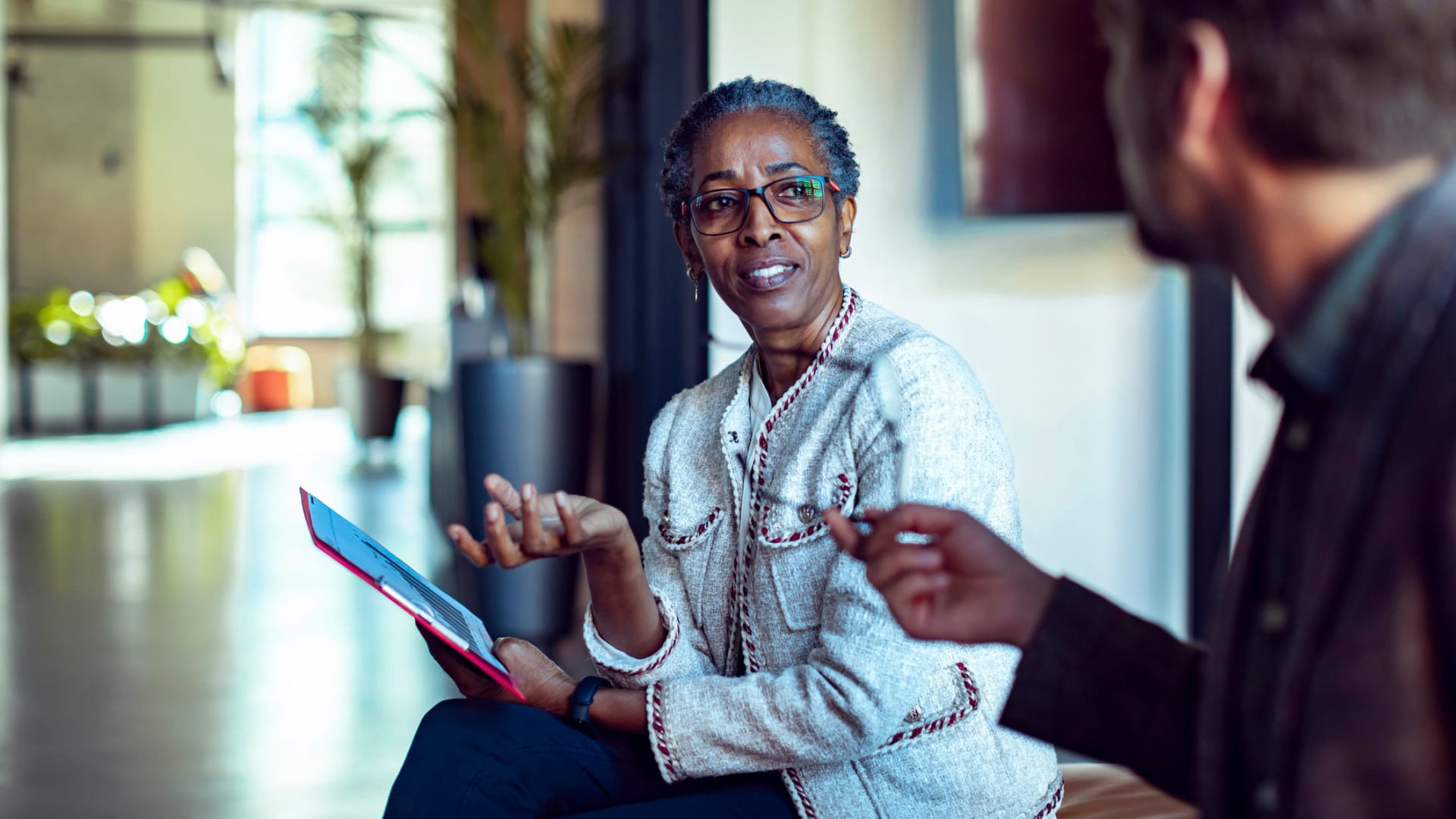 When you're starting a company, people emphasize how important your early team is, and warn that deciding on your investors is as important as selecting a spouse. I suppose they're right: You're contractually obligated, and your finances are tied. But when I co-founded Ethena, I got far less advice about how to bring together a team of advisers. What I did hear boiled down to, "You should get some and think about the equity you give them."
Reflecting on our early milestones -- the moments that felt "make or break" -- I was struck by how crucial our advisory team was during these times. Given how important our adviser team is relative to the scant advice I had for bringing them together, I wanted to share several key lessons on how to assemble a great team:
Define the relationship.
Bringing on an adviser isn't like hiring for a regular role. People have varying degrees of availability. While that isn't an especially profound statement, it's worth calling out because, unlike for your employees, there's no standard expectation for hours or availability. Instead, you typically bring advisers in under the same standard agreement, which is very vague.
Because of this ambiguity, it's crucial to align on what the advisory relationship will mean in terms of time. While time isn't the best measure of productivity, it's helpful to know whether a prospective adviser will get back to your email the same day, week, or month. Can you easily hop on a call or have standing monthly meetings? Do not assume the answer is yes until you ask.
When I first met with Frances Frei, I appreciated her candor. I asked, "What's your availability like?" and she smiled and said, "I'll give quality advice." This was helpful in that it allowed me to consider whether I needed the kind of targeted advice, connections, and perspective that she could bring, or whether I needed someone who'd be able to take on a bigger time commitment. We needed the former, so we brought her on. And she's been good to her word, helping us solve some of our trickiest problems at crucial moments. In one instance, we were struggling as an executive team with how to think about a crucial hire. Frances quickly jumped on a call, gave very specific and actionable advice, and saved us from potentially making a significant mistake.
Make sure you can be honest.
Advisers typically come with impressive résumés and, if you're like me, you want them to think highly of your work. But it's important that you can come to them when you're not quite "crushing it." Yes, I'm sure this is a hypothetical since you are crushing it all the time, but on the off-chance that you make mistakes, it's incredibly helpful to share them with advisers. It's like how you can't "win" at therapy. The point is to find someone you trust and work through the hard stuff with them. If I'm going to pay someone a lot of money or equity to help me think through my problems, it's crucial that I can articulate those problems to them.
I met Melissa Tidwell, former GC at Reddit, at a bar (always a good sign) through a trusted investor. I instantly found myself being honest about our startup, what was working and what was hard. When I talked with my co-founder about bringing Melissa on, one of the reasons I thought she'd be so helpful is I knew we could work through thorny issues together. Since she's become an adviser, we've been able to problem-solve in real time. Just recently, I shared with her an early draft of a proposal for an important client and she kindly pointed out all the ways in which it was flawed. Instead of feeling defensive, I was grateful that I could show her the messy first draft and get her reactions early.
This extends even to the interpersonal component of the relationship. I've really appreciated being able to answer the question "How are you?" honestly with our adviser Aliisa Rosenthal. We're both new moms and there is something incredibly liberating about being able to start a call with, "I'm tired. You?"
While it's helpful to be guarded in some interactions, it's counterproductive if you can't be honest with those who you bring on for advice.
Clarify expectations up front.
For our first few advisers, our ask went something like this: "Please come on as an adviser and...advise us." While we got lucky with our early team (it helped that they had advised other founders -- and, as a side note, always ask for those references), we became more structured in our requests as time went on.
We brought on two incredible people operations advisers, Jess Yuen and Matt Hoffman, former head of people at Gusto and VP of people at DigitalOcean, respectively, after we went through People Tech Partners. This time, when we "interviewed" them to become advisers, we had a job description. It wasn't overkill -- just a few paragraphs -- but it clearly laid out our expectations. These included things like "introductions to prospective customers," with details about what we'd like them to do with our target lists. This allowed Matt and Jess to consider whether they were the right fit for the roles.
An especially important part of getting more specific was laying out two options for engagement: ad hoc or scheduled monthly check-ins. Both models work; the structure isn't as important as being clear about how frequently you expect the adviser to be available.
For example, we talk on an ad hoc basis with Chris Chin, former legal director at Google, which is great because I can send him time-sensitive questions. I prefer a mix: having some advisers with whom I check in regularly, and others, like Chris, who I can bug at 9 p.m. when I realize I haven't quite thought through the details of the proposal I'm sending the next day (as a hypothetical, of course).
Be sure.
Many of our seed investors are lawyers, we work with Latham & Watkins, and we have legal advisers. This means that everyone has a perspective on comma placement, and we take contracts really seriously.
That being said, sometimes contracts don't tell the full story. John Chory, a partner at Latham, gave us a helpful nugget (in addition to our standard adviser contract): "You'll never fire an adviser no matter what the contract allows for, so be sure they're the right person." This is fundamentally different from a hired employee, who you may need to let go.
To account for this, John advised us to work with someone informally until we felt guilty for having gotten so much "free" advice. Only at that point should we bring them on as a formal adviser. We took this approach with all of our advisers, including Leonard Shen, our newest. We workshopped several of the issues we were tackling when we first expanded beyond harassment prevention training and into compliance training more broadly. He was so helpful that we knew we wanted to keep the relationship going. This has really helped us suss out whether an adviser is truly going to have the bandwidth to work with us. Said another way, you'd rather have your third "just following up" email ghosted before you issue that person equity in your company.
As I think back on the formation of our advisory team, I think of the pivotal moments. Frances helping us formulate our earliest pitch; Melissa and Chris walking us through our first enterprise contracts; Jess and Matt helping us roll out new product features to make our admins' lives easier; and now Aliisa professionalizing our sales and Len guiding us into the broader compliance space. Cumulatively, they helped us become a focused company, with customers who put culture first and care about real learning. Their shiny credentials have given us the institutional knowledge and experience to punch above our weight, but it's the messy moments that make me especially glad they're in our corner.
Apr 20, 2021