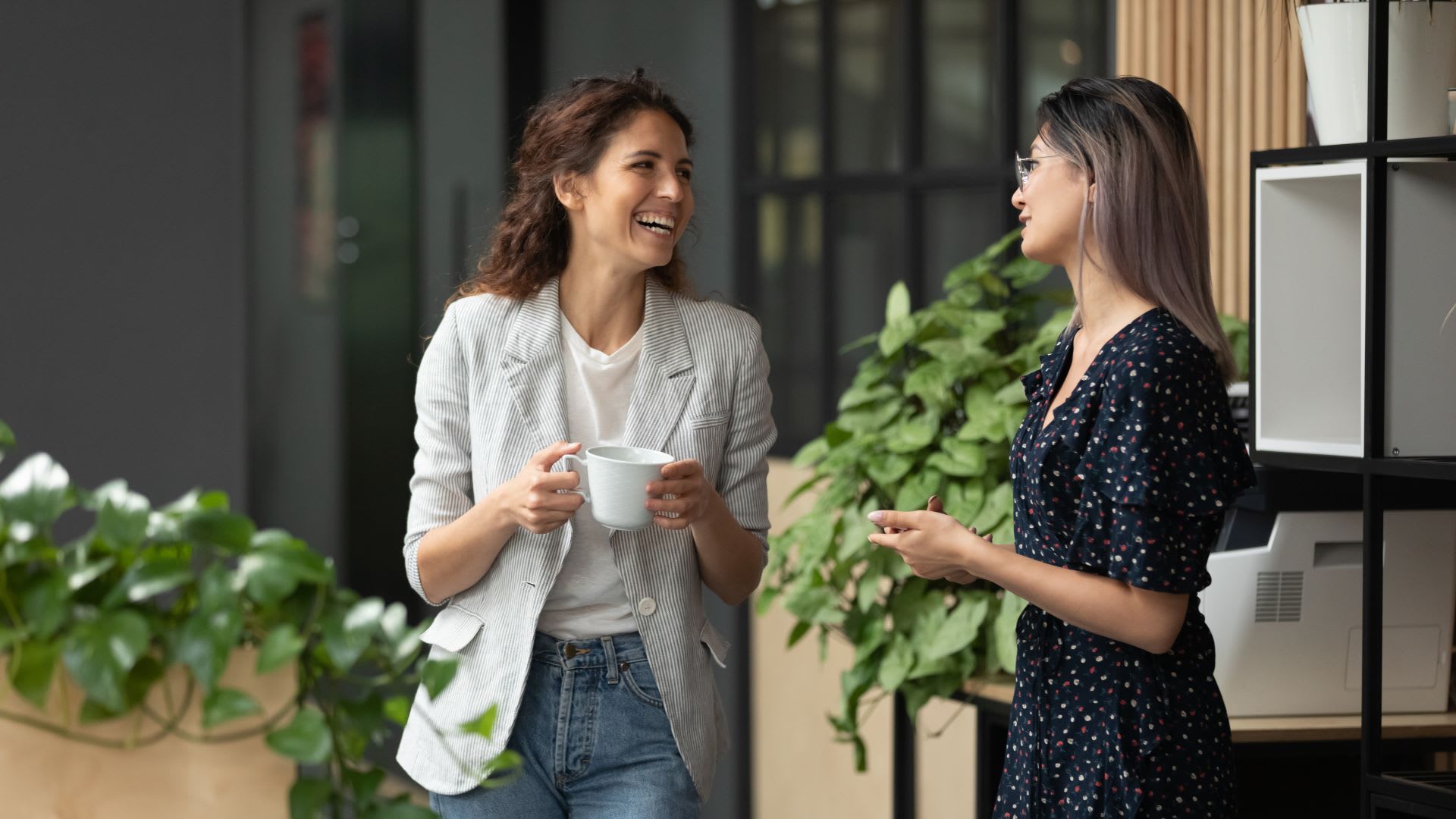 From Google to TikTok, there are more paid media channels available to help small businesses gain new customers than ever. But these channels are also changing faster than ever, and keeping up can be expensive -- not just monetarily. After all, each technology platform is continually tweaking its approach to try to make money itself, which results in limitations, caveats, and additional costs that get passed on to us, the business owners.
Fortunately, there's a better option.
Instead of focusing on acquisition via paid channels, today's businesses (and particularly small businesses) can achieve greater, more predictable growth by honing in on the value of each individual customer and the value of their word-of-mouth influence.
The downside of digital marketing
In recent years, search engine visibility has become increasingly complex and competitive, to the point where consistently showing up in results is borderline untenable for many businesses, regardless of size. For one thing, the algorithms are constantly shifting -- as often as 500-600 times per year.
While a business has some input in this -- through tactics such as optimizing its website for mobile and focusing on quality content -- ongoing changes can capsize even the best strategies. Additionally, Google announced it will be eliminating the use of third-party cookies from its Chrome browser. This means targeting leads will become more difficult in the short term and more expensive for businesses in the long term.
The change greatly benefits customers, as, at least in theory, it brings higher-quality websites to the forefront. But for small-business owners who rely heavily on paid marketing, it's an apt reminder that acquisition is not only challenging and unpredictable, it also hinges on tools that are out of their control.
The good news is there's a logic to the various changes -- and it's one factor a business can control: customer experience. An ad may get a lead through the digital door, but does it help convert and retain them? It's not enough to appear in front of a potential customer -- businesses must show up for their customers, too. Doing so will not just improve a company's chances of winning the ranking game right now, it will also pave the way for loyalty and word-of-mouth that are bigger than any algorithm.
Simply put, businesses don't need to raise their search budgets and hope for the best. Instead, they can achieve sustainable results by optimizing experiences for the people they serve. Every customer interaction with a business adds up to potential word-of-mouth referrals, making customer engagement the most powerful, scalable, and cost-effective way to grow a business.
The return on creating exceptional customer experiences
Optimizing customer experience is essential to staying in business and remaining competitive, especially in an age when customers expect on-demand, personalized service however they choose to interact with a business. Whether the business is small or multi-billion-dollars in size, the pressure is on to become a 24/7, local-plus-virtual, omnichannel operation.
This is why focusing on existing customers -- and their potential to bring in other customers -- is one of the most successful marketing strategies businesses can employ. By adding value in owned channels with an already-engaged audience, the business is bolstering its reputation and, as a result, its ability to attract more customers. After all, even the best paid marketing tactics can't make up for poor customer service and the negative reviews it brings.
Positive customer experiences build trust and relationships, ensuring people get the information they need to make the right purchasing decisions. The faster organizations can supply that information, the greater their chances of earning and retaining business.
Alongside (or, in some cases, in place of) sales and marketing efforts, investing in customer experience can have a dramatic effect on customer acquisition and retention. Small businesses without a dedicated support team should consider investing in tools and services that can provide a professional, compassionate voice focused on delivering a consistent experience, as these efforts will have the greatest impact on growth goals.
Few small companies can do it without help. Many business owners wisely outsource key functions such as accounting, legal, and recruiting. In today's environment, it's worth considering doing the same for customer communication and customer experience. By engaging with professionals who specialize in this work (for example, virtual receptionists and human-powered website-chat solutions), a business can effectively optimize customer experience while retaining time and energy to focus on core operations.
Shift the metrics mindset
Shifting your business to a customer-experience-focused mindset not only requires logistical changes but also a change in how you measure success. Traditional digital marketing metrics, such as the number of leads generated and cost per acquisition, can give you a false sense of the health of your business because they fail to account for customer retention.
Instead, consider emphasizing the following metrics:
Lifetime value of a customer
Average purchase amount
Customer satisfaction metrics, such as net promoter score (NPS)
Percentage of customers that come from referrals
Churn rate and cancel reasons
This small but significant shift can have a dramatic effect on your bottom line. Keep in mind that 80 percent of your future business will come from just 20 percent of your current customers. Investing in your customer experience can result in higher lifetime value, reduced churn, repeat purchases, and less stress on your sales and marketing teams.
Stellar customer service is marketing
The world may seem more complex and isolated than it was a decade ago, but if anything, the simple power of personal connections matters more than ever. Real conversations are at a premium. Even Big Tech has realized that there's no replacement for meaningful experiences between people. Consequently, every phone call or website visit is crucial to the survival of a business -- more so than paid marketing strategies.
Invest, yes. But invest to drive loyalty. Invest to increase referrals.
We're living through a transformative time for businesses -- and it's a good thing. The days of exploiting customers' behaviors and prioritizing numbers over people are on their way out. There is no shortcut or replacement for trust and quality of experiences. And it's time for small businesses to double down on the value they provide to their customers.
Feb 10, 2022