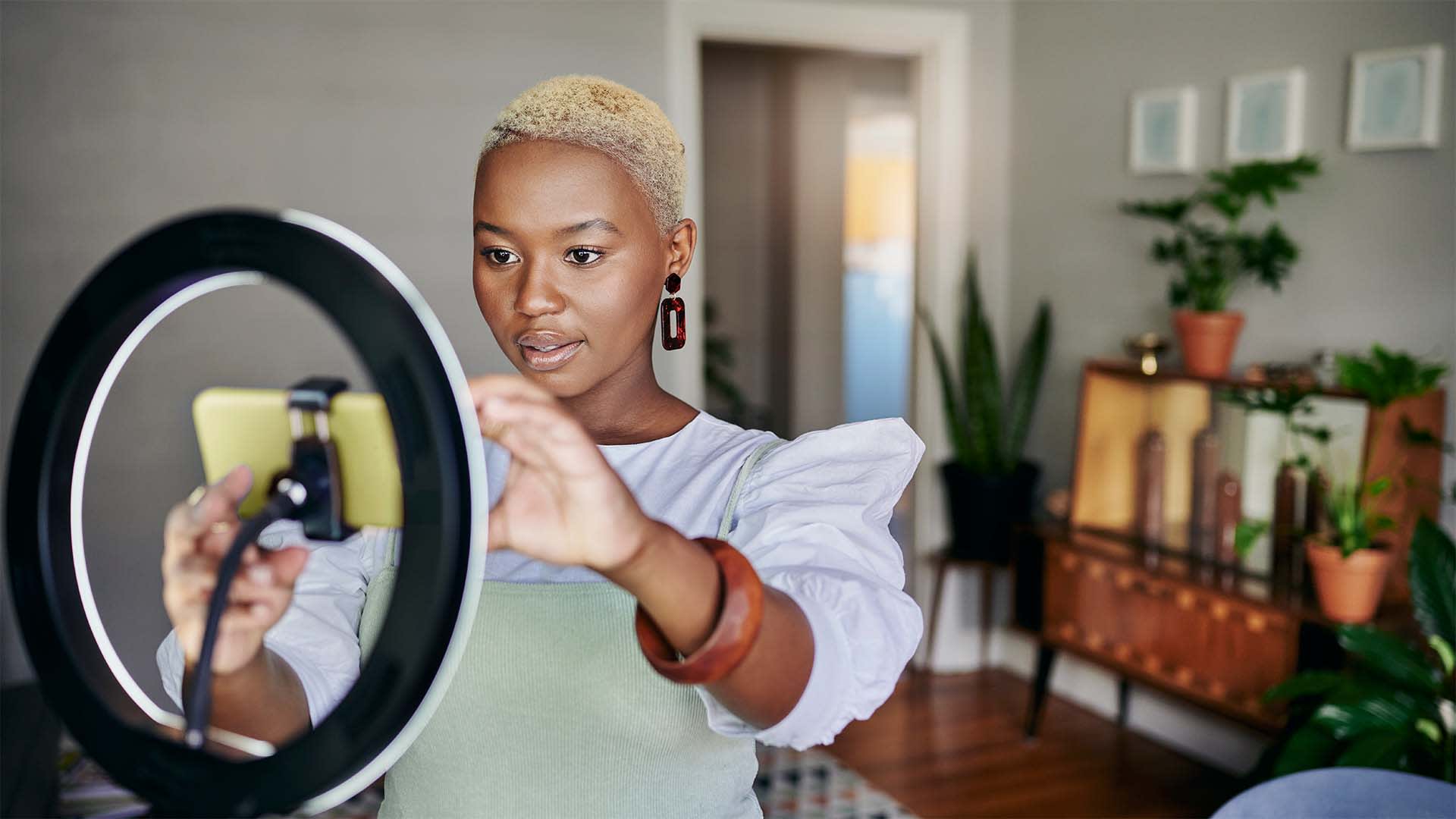 With the influencer market for branded and platform deals projected to skyrocket to a whopping $28 billion by 2026, a major driver of success is coming from platforms like Instagram, TikTok, Facebook, YouTube, and Twitch. Anticipating tremendous growth over the next few years, now is the time for brands to really take stock in where influencer marketing is headed.
Today, everyone has a way to monetize their own content. The way that influencers are able to participate in brand campaigns has become vastly different now compared to five years, or even one year ago.
Influencers have a variety of platforms and options in terms of the communities that they build online. Amazon Live, Clubhouse, Spotify's Greenroom, Twitch-- all of these platforms give brands the opportunity to connect with large audiences, in real-time. From sports to gaming to live product demonstrations, the possibilities are endless. YouTube and Pinterest are the latest platforms to explore the benefits of monetizing creator content, despite YouTube seeing more monetary success than every other social platform solely off of brand deals via the "Creator Economy".
The term Creator Economy is everywhere these days, focused on by brands, marketers, investors, and content creators, but it is really only a subset of the "Attention Economy". Consumers give more time and attention to social platforms than ever before and of that, more time is given to content creators on platforms like TikTok and YouTube than anything else, even games. Brands pay to be where the attention is, content creators garner it and get paid for brand integrations. The ecosystem is accelerating and the way to hold consumers' attention is changing -- and now, so is the tech they use.
Every platform has its own diverse audience and best practices for success-- not to mention unique data sets. To fully grasp the journey that social media is on in terms of expansion, let's take a look at the technology that's revolutionizing the influencer marketing space.
How Tech Changes Will Amplify Influencer Marketing
Influencer marketing has become increasingly complicated as the pool of creators constantly shifts, with new entrants hitting the social stratosphere daily or others experiencing fluctuations in their popularity due to the rapidly changing news cycle.
Because of this, it's becoming a data game. I expect that traditional influencer marketing, which relies on simply having a database of influencers, will become less and less effective as brands will have to rely more on technology such as artificial intelligence (AI) and machine learning to increase the return-on-investment (ROI) of their marketing dollars.
These technologies are enhancing targeting across the marketing spectrum, so it's only a matter of time before it also dominates the influencer marketing ecosystem. The composite audiences of these influencers are like buying a TV channel, and multi-billion dollar companies emerged to help marketers make smarter decisions in that medium, the same is happening on social media.
Even when it comes to traditional social media, the amount of data that marketers need to sort through and make actionable can be overwhelming. Add live content and user comments to that, and it becomes near-impossible for marketers to make sense of all the information coming their way, in real-time.
If marketers can find a way to make that data applicable, and build a strategy around the insights they get, they will be able to target their audiences like never before and reach them where they spend the most time and energy.
For example, marketers can use natural-language processing to teach an AI algorithm how to understand the meaning and context of conversations, and to identify trends that will enable brands to better collaborate with influencers. Influencers and campaigns can now be identified through psychographics, key traits or attributions that target specific facets of consumers that brands might not have been able to reach previously.
This tech is constantly evolving with the continued growth and expansion of capabilities that social media platforms see on a daily basis. The changes driving increased users to social platforms isn't limited to advancements in technology though. New guidelines are emerging, allowing new names and faces to join the growing list of social media influencers seeking brand partnerships.
The NIL Movement Brings New Faces to Brands
In 2021 alone there have been some significant shifts in the influencer marketplace. Let's use sports as a case study. In July, the NCAA approved policy changes that have already greatly enhanced college athletes' ability to make money from their name, image and likeness. This means it's not just the top professional athletes that will be able to lend their name to brands; instead, as other governing bodies make similar moves, the pool of available influencers will be significantly larger.
College athletes also bring a newer audience to the arena. By partnering with a collegiate athlete, brands garner access to a younger audience, which can be challenging to do via traditional marketing methods. Gen Z consumers have generally been known to trust the opinion of their favorite influencers more than many other sources of information. The Gen Z audience wants to be inspired, educated, and above all, entertained. College athletes also bring capabilities similar to micro-influencers, in that they are able to potentially build a stronger community based on location or commonalities due to their university affiliation. This new rule provides strong motivation for brands to partner with athletes to reach a new pool of consumers.
It's also projected to go beyond major sports like baseball and basketball-- influencers at every level will be available to brands across every possible sport. If you look at what's happened around the Olympics, that's a huge indicator as to where things are headed. The U.S. women's rugby team made headlines simply from a viral TikTok video. As many athletes from women's soccer to power walking started getting noticed on social media, the marketplace for brands to target sports enthusiasts reached incredible potential. Understanding trends within each sport will be key to getting in front of the right audience at the right time.
A big takeaway from this sudden boom in new influencers via the NIL movement (name, image, likeness) is that these shifts in the influencer marketing space are constant. This is an industry that is ever-evolving with new names and faces dominating a user's home page. Marketers and influencers alike need to be prepared for the shifts in strategy that come from successful campaigns.
Influencer Marketing is About to Shift Again
Influencer marketing has gone far beyond picking a creator to simply hold up a product in a Twitter or Facebook post. It's a cottage industry in marketing that will expand exponentially with the use of new technologies and experts that understand the nuances of each platform format and available tools.
As tech platforms continue to find ways to monetize every aspect of social media, data will continue to become more important than ever to organize the growing pool of influencers available to brands, whether the format is live, short-form video, long form video, gifs, or images.
Dec 27, 2021