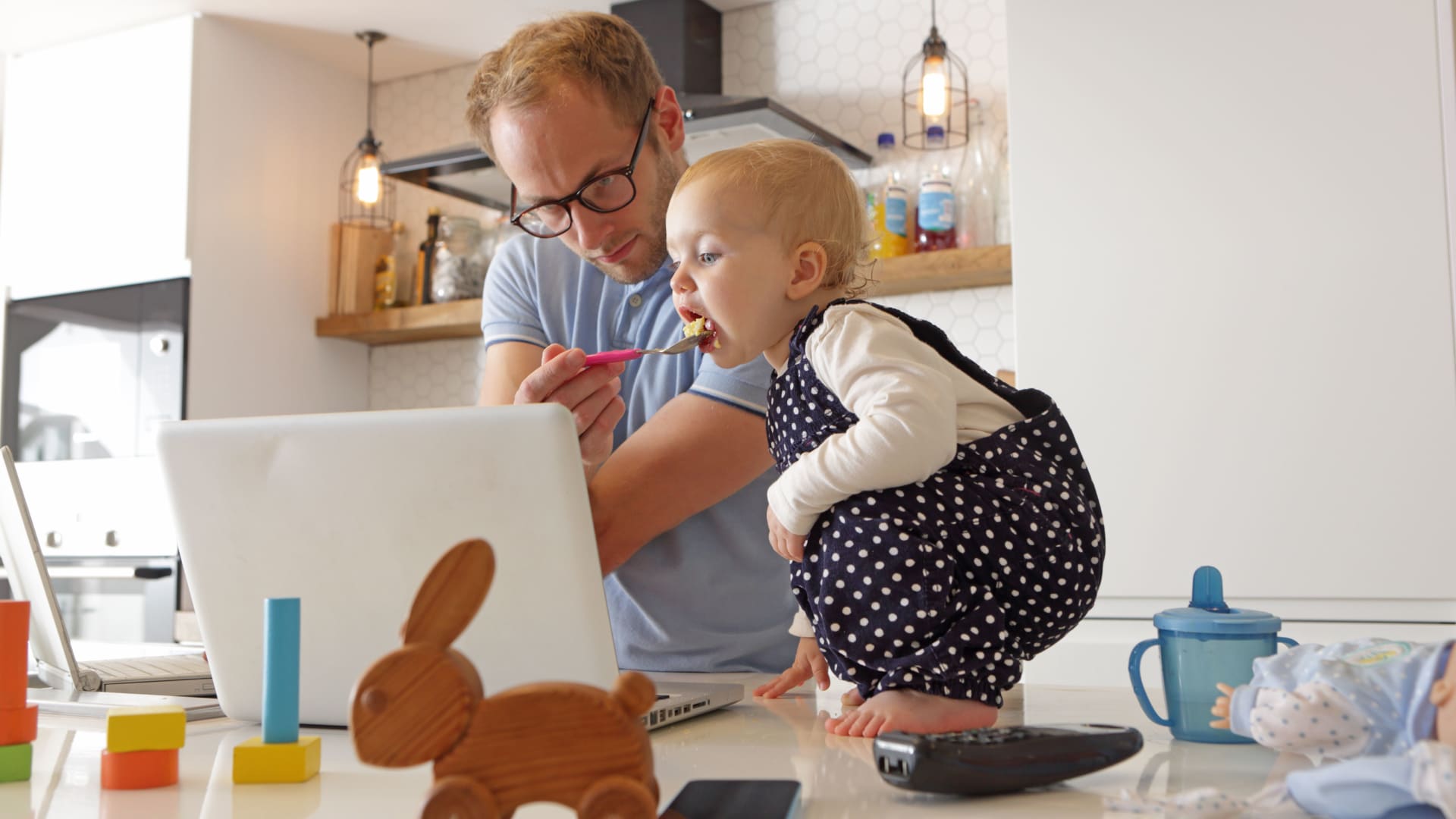 The pandemic has changed the way we live and work, and employers have responded by offering new benefits. Parent employees in particular have been especially impacted by the pandemic, with many now juggling online schooling, child care, and work. Data from the 12 largest employers shows that companies are responding with parental benefits focused predominantly on time off and backup care.
Are these child care benefits helping parents? Probably not. A new study of more than 1,000 families shows that many parents who used to work full time are now also primary caregivers. During the pandemic, the number of parents that rely on a work-from-home parent for child care has doubled from 13 percent to 26 percent, with parents citing safety and affordability as key drivers of their decision to keep kids home.
A week or two of backup care is not helpful for employees who either struggle to afford the full-time care arrangement they desire or choose to opt out of child care due to safety concerns. Paid leave is more helpful, but we have seen data that women who take paid leave end up earning less money and are more likely to drop out of the workforce. These outdated child care benefits do not apply in this new world. As employers, here's how to adapt your benefits to the ways parents want to work.
Understand your workforce.
Employers may not understand the degree to which their workforce is impacted by child care concerns. To gain a better view of this, employers should survey their workforce to see what child care arrangements parents are making and what their top concerns are when it comes to child care. They should also understand the utilization of any benefits they offer and ask whether utilizing those benefits is helping parents. As many employees working from home may be taking care of their children during work hours, the survey should be anonymous to get reliable responses.
Give your employees options.
As the overall survey results show, there is no-one-size-fits-all approach when it comes to child care. The more choices you can give your employees, the better. This means that benefits that are only applicable for a specific child care provider, or that require employees to step away from work entirely, may suit fewer employees than something like a stipend, dependent care FSA, or resources assessing all options available to them.
Work can be part-time.
Parents used to be either stay-at-home parents or working parents. Now there's a new type of parent known as a work-from-home parent. This new cohort of caregivers is integrating work life and home life more deeply than ever before. While we know this can be stressful, with the right employer support, this can actually be a good arrangement resulting in more employee satisfaction. Not every job needs to be done on a daily nine-to-five schedule.
Offering a variety of part-time or flexible positions also opens up your talent pool to people who may have other responsibilities or interests. It's also a fairer arrangement to employees who are working on a full-time basis, assuming the positions are compensated accordingly.
Without a doubt, we need to support families who will be juggling work and care along with online learning. This is a great opportunity for employers to evolve along with their workforce, instead of just implementing quick fixes that may not be what employees want or need.
Sep 24, 2020