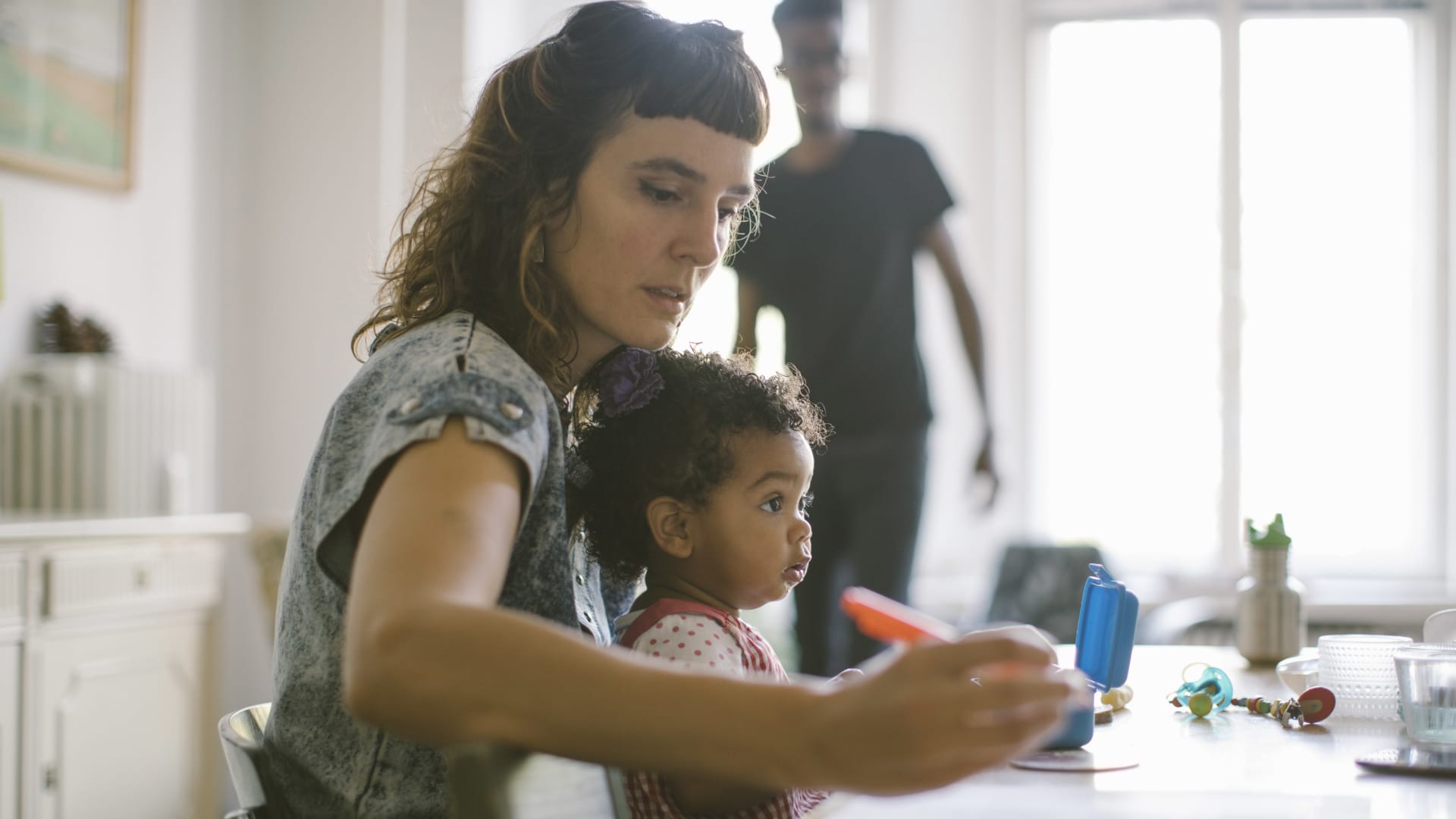 To the many parents who have been left to their own devices since the pandemic began, drowning in work while juggling toddlers on their lap--or leaving the workforce altogether--the latest pandemic rescue plan is a lifeline. Parents will get $3,000 per child ages 6 to 17 and $3,600 per child under 6. Even better news? This credit is in addition to the Child and Dependent Care Tax Credit that specifically helps families with the cost of child care.
The Child Tax Credit is for now only temporary, for this tax year, but it is an important start. This is because it won't help just families, but will also be key for businesses that have struggled with the hiring and retention of parent employees. If employers take advantage of this moment, the benefits this provision brings and the recognition and support it gives to families could endure.
The fact is that many American families have been struggling with child care for years. A 2019 report found the average price of full time child care for two children exceeded housing costs in 24 states, and the cost for infant care averages over 40 percent of the state median income for a single mother in every state. Many families needed a hand long before they struggled to keep a face mask on a 2-year-old.
The pandemic exacerbated existing child care challenges and drove many parents to their breaking point, especially mothers. A reported 4,637,000 payroll jobs have been lost by women in the U.S. since the pandemic began, and 32 percednt of jobless women ages 25 to 44 say lack of child care was the reason for their unemployment.
For the average family, the Child Tax Credit of $3,600 equals about three months of full-time child care. While this money is not enough to cover full-time child care on an ongoing basis, it more than covers the cost of interim child care so parents have time to look for a job, apply to positions, and interview at companies. For employers, this means more job seekers, leading to better talent, and reduced hiring costs.
There's also the possibility that this money doesn't just help with the child care required to find a job, but it actually encourages more part-time employment. Based on data from my childcare marketplace Winnie, 1 in 4 day care facilities offer some form of part-time care averaging $500 per month. Between the new Child Tax Credit and the Child and Dependent Care Tax Credit, part-time child care is now in reach for many more families. Employers who are willing to offer part-time positions will be able to tap into a talent pool of parents who are not necessarily ready or able to work full-time, or who are able to afford part-time care only.
Most important, the provisions in the American Rescue Plan Act will change the financial picture of many parents and their children. It is estimated that 4.1 million children under the age of 18 will be lifted out of poverty this year directly as a result of the provisions in the act. For employers this is a key benefit as we know that employees who are not worried about their personal finances are more productive at work. Put simply, your employees just got less stressed and more productive and it didn't cost you anything.
Ideally, this Child Tax Credit will prove so helpful to the economy and family life that it will be the test run that can facilitate a shift in our culture.
It is in all of our interest to ensure working parents can keep working. Parents make up 41 percent of the workforce today -- that is down from 62 percent in 1968. With some lawmakers vowing to push to make the benefits for families under the American Rescue Plan permanent, hopefully this is only the beginning.
Mar 15, 2021