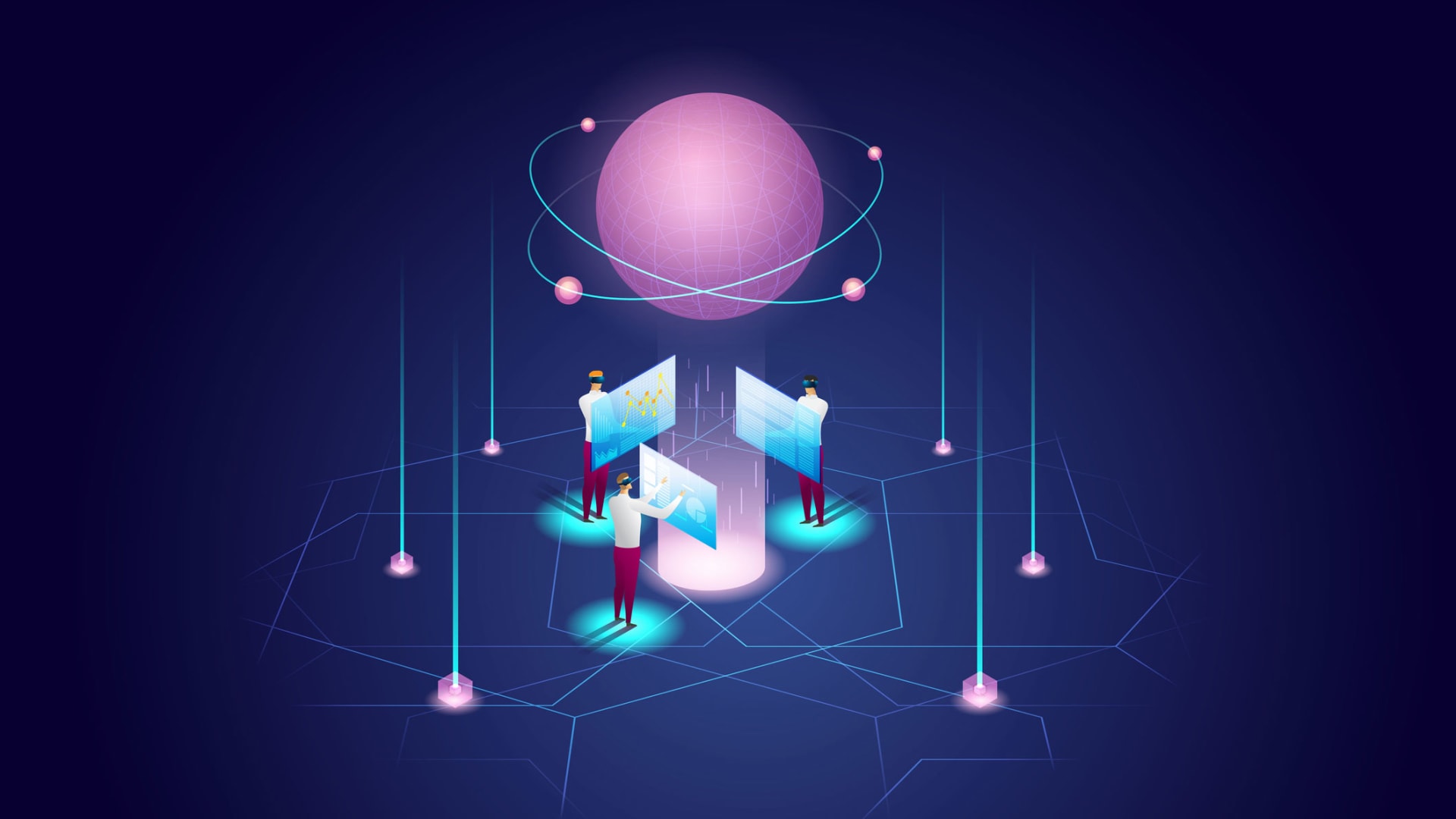 When asked how companies are keeping pace with digital transformation, just about any marketer will mention the metaverse. However, it is highly unlikely those marketers will feel confident when it comes to defining what the metaverse actually is, and what it means for their business.
The metaverse has become an increasingly popular topic of conversation in the business world over the past few years, accelerated in October 2021, when Facebook rebranded as "Meta." At that time, what had previously been thought of as a medium for futuristic experiences made tangible, through gaming and leisure virtual reality (VR), quickly became a viable territory for business operations, commerce, and community building.
In an August 2021 survey conducted by Forrester, 23 percent of U.S. online consumers said they would like to spend more time exploring the metaverse, and 19 percent said brands should build more branded experiences in the metaverse. As if overnight, companies are now grappling to make sense of how to leverage this new territory, knowing that first movers will be at an advantage. Brands like Louis Vuitton, Marriott, and Chase that have dipped their toes into the metaverse are already making waves. While mainstream B2C brands may be capturing headlines today, there's also an opportunity for B2B brands to get in on the fun.
For example, the metaverse is centered around the concept of community and interaction. B2B brands, once bound by the parameters of expensive business travel and trade shows, can now connect with business decision-makers virtually via the metaverse. This minimizes expenses while maximizing access to product experts on a more consistent basis, allowing marketers to be more opportunistic when it comes to campaign timing and business bursts.
The metaverse also provides a pipeline to the rising younger cohort of business decision-makers who grew up gaming and prefer to explore and convert in digital channels. These individuals will be more open to a virtual brand experience in the context of their 9-to-5s, driving not just engagement but valuable earned media through word of mouth.
There are operational efficiencies to consider, as well. As employers emerge from the pandemic and reevaluate their operational costs, the metaverse provides an interesting solution to team collaboration, particularly in a hybrid work environment. Establishing a virtual footprint in the metaverse can cut expensive overhead costs related to office space and supplies, while simultaneously enabling employees from all over the world to interact in real time.
To be a first mover, however, a brand needs to be comfortable with current barriers. A truly immersive metaverse experience today is dependent on expensive hardware, which is dominated by Facebook's Oculus headset (currently in the midst of rebranding to "Meta Quest"). Although other companies are quickly entering the market, this high-cost barrier to entry may hinder adoption by a broad audience.
Another hurdle companies face in the metaverse is brand safety and security. Unlike traditional digital channels, which can enforce brand standards through tactics such as blacklists and careful brand monitoring, at this time the metaverse is heavily reliant on user compliance and careful brand execution.
To date, most brands have chosen to activate within carefully curated and monitored virtual experiences, minimizing the likelihood of bad apples or controversial engagement. Ultimately, experts agree that until the metaverse matures, brands need to accept that they will have less control over the context that surrounds them than they used to. So, what are brands to do?
The integration into this new way of working will take time. In the short term, business leaders should keep an open mind and accept the fact that in one form or another, the metaverse is here to stay. Whether through mobile, headsets, or display, digital experiences will continue to permeate our everyday lives. To this end, more recruiting efforts should be expanded to include candidates with experience and enthusiasm around augmented and virtual realities. Businesses should also consider incorporating checkpoints into their digital processes to pressure test how digital experiences and optimizations may (or may not) integrate into a virtual experience. For example: Are landing zones dynamic and engaging across devices? Could real-time bids (RTBs) be translated into a virtual experience?
Importantly, brands should not delay prioritizing network infrastructure and security measures to minimize the risk of cyberattacks in both today's and tomorrow's digital ecosystems.
In the longer term, companies should consider investing in the metaverse and intellectual property (IP). While these artifacts are not as tangible as current assets, as digital ecosystems expand across verticals and brands and consumers clamor for a stake in the game, companies with a perspective and initial investment in the space will be one step ahead of the competition, and one step closer to cultivating customer relationships virtually.
For marketers, meeting the right person with the right message at the right moment has always been the key to success. While still in its infancy, the metaverse introduces a whole new spin on this age-old approach, and brands and consumers alike are excited to see what opportunities it unlocks.
Apr 11, 2022