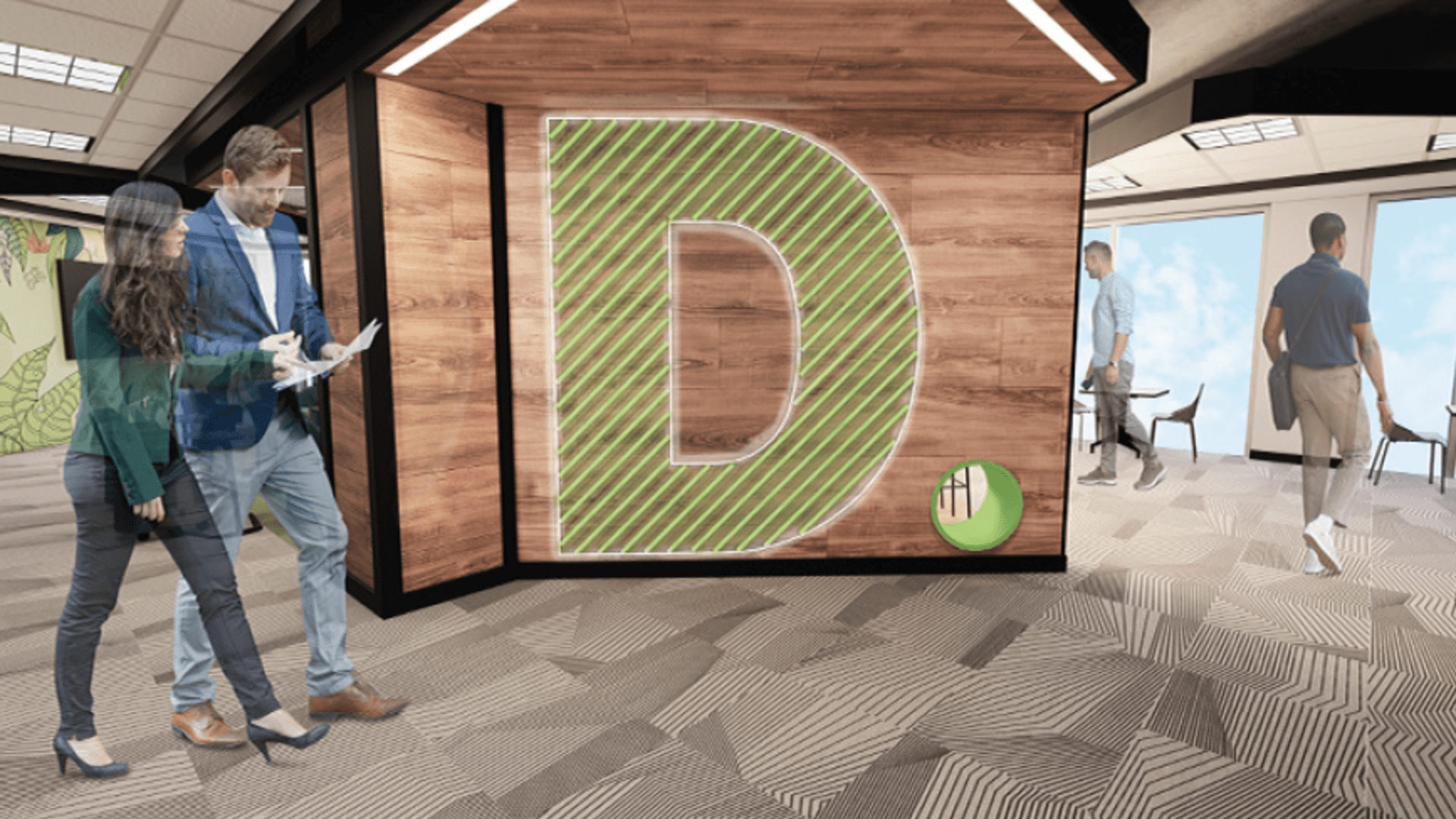 Successful designers are creative, collaborative and technically skilled. But there is an equally important trait innovators are emphasizing: empathy.
The ability to imagine and understand the desires, needs, and feelings of others enables designers--as well as developers, programmers, and really anyone creating something for a client or end user--to create successful work.
This focus is one of the underpinnings of design thinking, a popular approach to developing design concepts embraced by leading schools, agencies, and brands.
In design thinking, you start by trying to understand every aspect of a problem. Then, you propose relevant solutions and collaborate with stakeholders as you challenge each idea and prototype, continually testing and refining. While you are encouraged to be creative and think big, you strive to never forget the needs of your client, or the product or service end user.
Khoi Vo, VP of industry relations at The Savannah College of Art and Design (SCAD) describes design thinking as "a holistic approach to problem solving" that works regardless of vertical, design discipline, or problem type. Vo oversees SCADpro, an innovation studio that partners with organizations--from start-ups to global enterprises--to take on business and design challenges. SCADpro has applied design thinking to dozens of professional projects. Without fail, it leads to a deeper customer understanding and, in turn, creative solutions that move the needle for businesses, Vo says. A recent collaboration with Deloitte illustrates the design thinking process, and how small businesses can use it to power meaningful innovation.
Designing the production studio of the future
Gregory Voytilla, Jr., a senior manager at Deloitte Consulting LLP who leads Deloitte Digital's digital reality and video experience, uses design thinking to drive measurable results for government and public services clients. When he first learned about SCADpro at a career fair in 2019, he immediately connected to its human-centric approach to design. He also recognized that SCAD students could offer a "cool, fresh new perspective." Since then, Deloitte and SCADpro have partnered on 12 projects, with at least three more in the works.
In January 2021, Deloitte turned to SCAD to develop design concepts for a state-of-the art virtual video studio. It asked SCADpro to consider the look and feel of the space, as well as emerging technologies, including XR capabilities to gaming software. As SCAD students represent all 50 states, over 100 countries, and 100 different fields of study, Vo was able to assemble a diverse team of students and faculty for the project.Raegan Levan, SCAD 2021 graduate, was one of 14 students involved. She says the design thinking process enabled the team to connect with Deloitte on a human level, leading to a more successful collaboration.
"My team considered Deloitte's needs for the virtual studio, including spatial capabilities, service and human design thinking, future client requests, and technology suggestions that speak to the evolving needs that must be met in a digital production," Levan says.
"Our final concepts demonstrated future-thinking designs and accommodated the capabilities required by Deloitte."
Voytilla agrees. The virtual video production facility is currently under development for Deloitte's office in Rosslyn, Virginia. He notes every SCADpro student he has worked with has been "very productive and inspiring." Deloitte has even hired a few, including Levan, who will start in the Fall as an analyst for Deloitte Digital and junior producer for Deloitte's Government and Public Services' Video Experience team.
Collaborating with Deloitte through SCADpro helped Levan better understand the organization's culture and solidified her decision to join the team. Before SCADPro, she didn't think there were many career options for a film student, beyond producer.
"Never in my wildest dreams could I have imagined that working with a consulting agency was possible. Being able to better understand that through SCADpro really opened my eyes up to the world of possibilities."
For innovators, design thinking unlocks new possibilities, whether you are designing a video and virtual production studio or developing a marketing campaign for a new face masks company--one of many examples of a SCADpro small business partnership.
"A problem is a problem no matter what sector it's in," Vo explains.
Taking time to understand that problem, and the challenges and needs of the customer or audience, reveals potential solutions you might not discover otherwise. At SCADpro, the process also creates irreplicable opportunities for students.
"It's just an experience that you cannot get in a textbook. On top of this valuable information and connections we are receiving, at the end of the day, these client connections could lead to jobs or internships," Levan says. "It really kind of puts us on the map by showing that SCAD has prepared us with all of the skills that we need to be leaders in our industries."
Sep 7, 2021