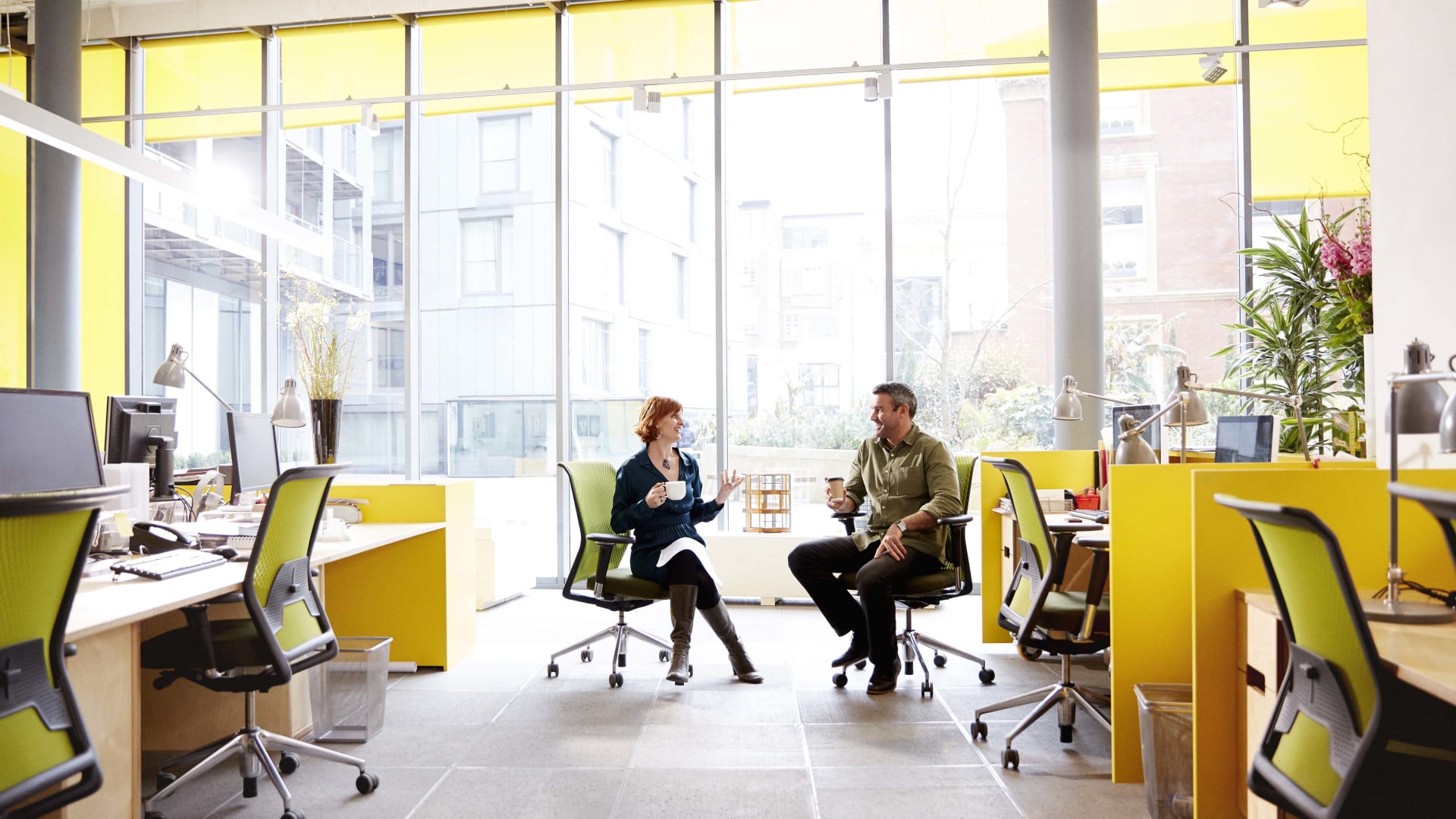 Summer is here, and we're beginning to see the light at the end of the pandemic tunnel. But the workplace challenges that accumulated over the past year are far from over; the combination of increasing work demands, child care duties, and other personal responsibilities have contributed to severe burnout.
We haven't been working from home--we've been living at work. The wellness repercussions of this are evident: A CDC report from February 2021 showed that 41.5 percent of adults in the U.S., especially those aged 18-29 years, experienced recent symptoms of an anxiety or depressive disorder.
Throughout my career in HR, I've dealt with different company cultures across businesses of all sizes. Now, as the chief people officer at Calm, I hear from HR leaders daily about the struggles they face. Mental health can no longer be swept under the rug. Here are three ways to proactively address employee wellness in the workplace as we move toward a "new normal."
1. Encourage Work-Life Integration
There is no going back to the way we worked in 2019. We have adapted multiple times over the past 15 months to shifting workplace demands, and as we start returning to the office or embracing new workplace models, employers need to continue giving employees the flexibility of integrating their professional and personal priorities.
Work-life integration means bringing work and life closer together for the better, and it's likely that your company is already doing this without realizing it. A hybrid work model, for example, gives employees more agency over when and where they work. This flexibility is especially appealing for employees who have long commutes or other commitments. Take it even further: offer a home office stipend so employees can work comfortably from home, or host in-office meditation sessions to overturn the traditional notion that me-time has to happen outside of a 9-5 workday.
When companies show they're willing to invest financially in resources that encourage work-life integration, employees will take note. This can help reduce burnout across the board and cultivate a stronger work environment for all.
2. Foster an Environment of Connection and Belonging
We all know that a workplace is more than just work. Today, employees look to work for belonging, purpose, and community. Social distancing in a remote environment, however, has made it difficult to form meaningful work friendships--especially for new hires.
The key to fostering a healthy environment for your workplace is to listen to employees and understand what connections and experiences they look for. Perhaps this means continuing some of the fun activities you implemented in a remote setting, or ending those activities and coming up with new ways to engage.
Many people find that bonding with coworkers is essential to enjoying their job. Some just want to focus on the work at hand and foster connections through that, while others want to connect with people like themselves through employee resource groups (ERGs). Again, listen to your employees and provide opportunities for authentic connection in the ways they want to connect. Chances are you'll not only see mental wellness improve, but retention rates go up, too.
3. Kickstart Conversations on Wellness
Finally, to properly address wellness at the workplace, you have to actually address it--literally. Too often, mental health itself isn't discussed at work and becomes perceived as a taboo subject.
Most managers have good intentions but simply are not equipped with the skills to discuss mental health. The good news is, many resources exist to help you seamlessly integrate wellness into your workplace. Bringing in mental health professionals and providing resources sends the message that wellbeing is as important as any health benefit. Encouraging people to take phone calls over video or even testing out meeting-free workdays shows that you actively want to make everyone's lives easier. Above all, encouraging honest discourse surrounding mental health helps leaders and employees realize it's okay to be vulnerable.
When talking about mental wellness becomes a company imperative, it will drive company culture and performance in ways we have never seen before. This past year, I've observed people managers check-in with employees to understand how they are doing--keep this up. The last thing we want is to slip back into a transactional manager-employee relationship, where employees' individual well-being is not centered the way it should be.
Ultimately, improving workplace culture is not a one-size-fits-all approach. What works for one company may not work for another.
While companies may be hesitant to invest resources into mental wellness, the financial cost of neglecting employees' wellbeing is undeniable. It's estimated that untreated mental health issues cost the global economy $1 trillion annually due to lost productivity. Mental wellness benefits are not a corporate perk, but table stakes for any organization.
Taking steps to build a wellness-focused mindset will transform the way we work. More than that, it will create ripple effects that improve our well-being outside of work. You'll know you are on the right track when you detect a difference not only among your employees but also in yourself.
Jun 11, 2021