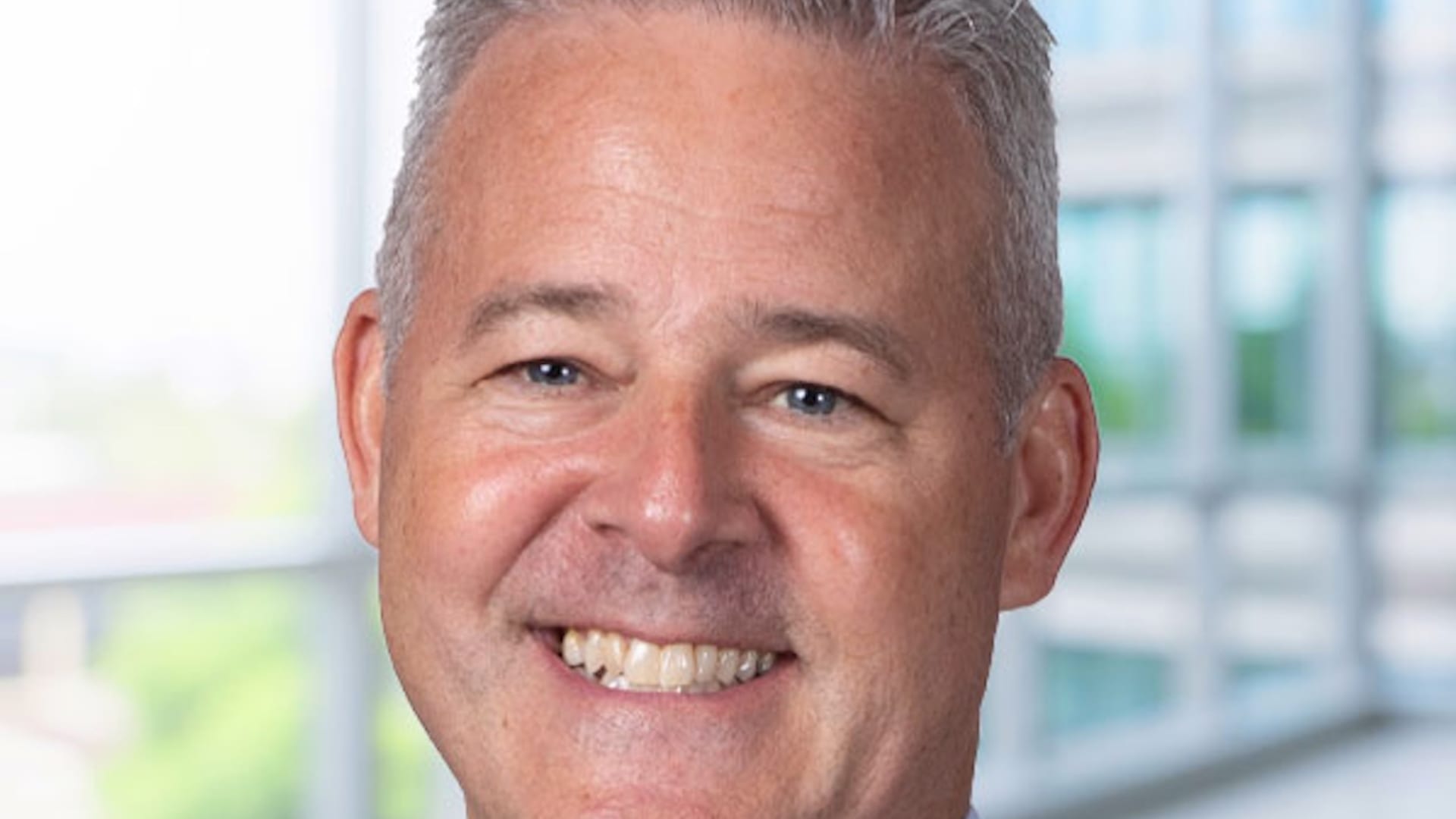 Bold and eye-catching, the slogan "Embrace Volatility" was recently launched by Crowe, a leading public accounting, consulting, and technology firm in the U.S. with offices around the world. The powerful brand idea, running in TV commercials and digital billboards, is a clarion call for our times.
"One can be overwhelmed by volatility or seek to understand, navigate, manage, and ultimately identify ways to leverage uncertainty," says Chris Goodman, the chief marketing officer of Crowe who developed this idea together with the leadership of Crowe, in partnership with my movement marketing agency, StrawberryFrog.
Crowe is a purpose-driven company, and Chris is highly motivated by purpose. He grew up as a passionate baseball player and tried out with the New York Yankees. Following this, he began a career in marketing, with CMO roles at KPMG, Accenture, and now Crowe. We sat down with Chris to understand this idea and its resonance.
What for you is the biggest business challenge in 2022?
When 2022 started, it looked like some of the uncertainty we saw in 2020 and 2021 was finally starting to calm down. Then 2022 quickly became mired in inflation, stock market volatility, a pending recession, and the war in the Ukraine. What a great reminder that navigating and finding value in uncertainty is always our biggest challenge and our biggest opportunity.
How is Crowe overcoming this challenge?
We are helping our key stakeholders (our people, recruits, clients, and communities) navigate uncertain times to create value -- and we're defining value through each of their lenses. Our people and recruits are looking for rich and rewarding careers. Our clients are looking to drive growth, increase efficiencies, or mitigate risks. To assist them, we're unlocking the power of our people across our audit, tax, consulting, and advisory services to apply their deep expertise and functional knowledge. Our communities are looking for active participants to help shape better tomorrows.
What does "Embrace Volatility" mean?
It's grounded in the reality that volatility (personal and professional) is a perennial notion. It's finding the spark of excitement in the unknown. Some of the greatest innovations and collaborations stemmed from accidents or chaos. One can be overwhelmed by volatility or seek to understand, navigate, manage, and ultimately identify ways to leverage uncertainty. At Crowe, we work with our stakeholders to Embrace Volatility -- and in doing so, find ways to create value and positive outcomes.
How does being a leading purpose-driven professional services firm change how you go to market?
It doesn't just guide how we go to market -- it guides us in all that we do. As part of the Crowe management committee, I see first-hand how our decisions large and small are weighed and evaluated against our firm's vision, purpose, values, and strategy. Whether looking at an acquisition target, evaluating a new benefit for our people, or even rolling out our first national branding campaign, our purpose drives us and our values guide us.
How is economic volatility changing the Crowe client?
CEOs, CFOs, and business leaders have always had a lot of responsibility, but historically that responsibility focused on business growth, sustainability, and longevity for the business itself. In the past few years, that drastically changed -- the world is now looking to business leaders to justify how their companies act as global citizens, provide meaningful experiences to their people and their communities, and act with integrity -- all while keeping the business running smoothly. That's a big ask and can be quite daunting! But that's what excites us at Crowe. We're helping clients look at the VUCA (volatility, uncertainty, complexity, and ambiguity) world we live in and navigate and find opportunities during these complex times.
What is it like to be the challenger brand in the professional services world?
There's a disconnect with how Crowe is viewed today and how we aspire to be viewed. To be a catalyst for creating value through volatility, we need to think differently, act differently, and invest differently. That's a fun place to be in as a CMO. It's empowered me to engage smart and creative teams and agencies that aren't just selling us the same cookie-cutter approach but looking for powerful ways to break through the sea of sameness. It's allowed us to be thoughtful and provocative while still being true to our core values. While we aren't going to outspend the competition, we can try to outsmart them with what we say, how we say it, and where we say it -- to differentiate in the market and leave a lasting impression.
How does this affect your expectations of business partners such as advertising and media agencies?
We look for partners with deep functional/subject matter expertise, and importantly, similar culture, purpose, and values. They need to not only excel at their craft, but be willing to resist the usual and shake things up. We've been incredibly fortunate to partner with powerful agencies like StrawberryFrog (strategy and creative) and VMLY&R (media planning and buying) in sharing the Crowe story
What has been your greatest achievement in the last 12 months?
Making the decision to join Crowe at a critical inflection point in its 80-year history. With our people, clients, and communities at the center of all we do and guided by a purpose/values-driven compass, it's personally and professionally rewarding to be part of a leadership team that's laser focused on our people, clients, and communities.
What are your expectations for 2023 and beyond?
To adopt a mindset that embraces volatility (sorry, I couldn't help myself) as we continue to build our brand and help fuel our growth in the marketplace for years to come! And yes, have a bit of fun along the way.
Aug 24, 2022