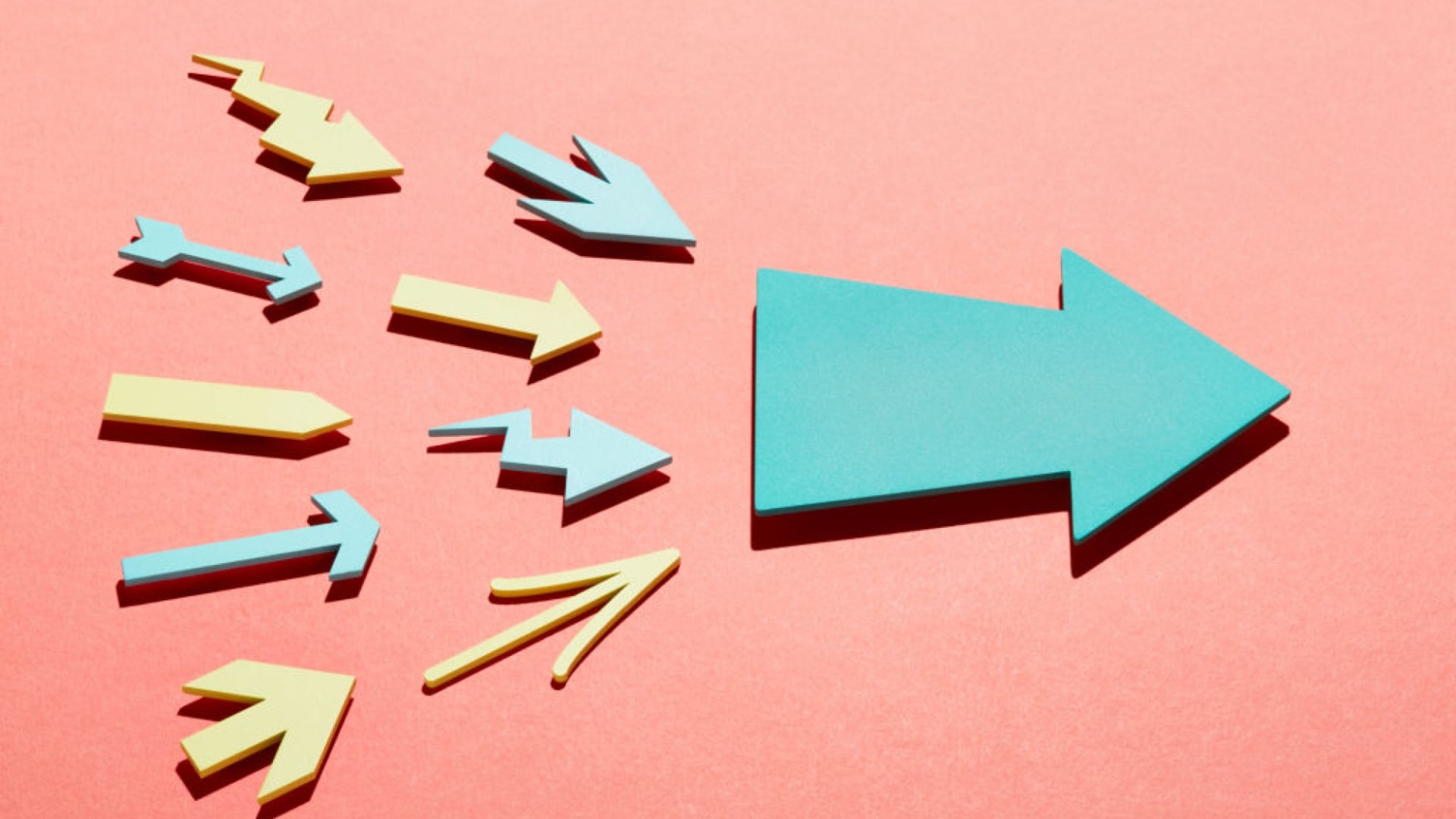 The Purpose Power Summit 2021 is a virtual event that will put higher purpose under the microscope, bringing together America's purpose-driven leaders and industry experts who will share best practices for how to activate purpose to the people who matter inside the organization and out. Brought to you by Inc., StrawberryFrog, the purpose-activating company, and RepTrak, the event will be led by Inc. editor-in-chief, Scott Omelianuk. Speakers will include CEOs who are activating purpose to transform organizations, CHROs and chief people officers focused on galvanizing employees and changing habits, and CMOs focused on driving growth and value among consumers and other stakeholders. The event begins on Tuesday, June 15; you can register here.
During the Summit, StrawberryFrog and RepTrak will unveil the results from the Purpose Power Index 2021 (PPI) -- the largest empirical study measuring perceptions of brand purpose. The study was based on more than 20,500 individual ratings from U.S. consumers, assessing more than 200 brands.
"The PPI identifies a different breed of brand leaders with a higher mission at their core. The study determined a brand's Purpose Power using an algorithm that explored criteria such as the brand's level of commitment to changing the world for the better and its intent to benefit all stakeholders, not just shareholders," says Chip Walker, head of strategy at StrawberryFrog and co-author of the research.
PPI 2021 will reveal the brand purpose winners and laggards. This index diverges from traditional brand or trust tracking indexes in that it focuses on the power of purpose in a way that reflects on people's willingness to buy from or work for companies. One key finding is that the PPI winners are very different from the designated winners in most indexes of top brands, which are predictable. In the inaugural study PPI 2019, the following companies were the top 20 Purpose Brand Brands based on 17,500 consumer responses: Seventh Generation, Toms, Method, REI, Wegmans, Stonyfield, USAA, Allbirds, Chick-fil-A, Ben and Jerry's, the North Face, Kellogg's, UPS, Etsy, Burt's Bees, Microsoft, Hobby Lobby, Warby Parker, Canon, and Kimberly-Clark.
Activate purpose with movement thinking.
Leadership is about driving positive change. The greatest challenge facing leaders is not defining purpose, but rather activating purpose to employees and consumers and other stakeholders. We took the data of the PPI and wrote a book entitled Activate Brand Purpose. In it we look at how to activate purpose with Movement Thinking. It's the difference between top-down leadership ("Do this because I tell you to do it") and cross-company leadership ("Let's do this because we all want to do it -- because it's something that really matters to us").
Pulling inspiration from social movements, the Movement Thinking approach looks to overcome the gap between purpose-based storytelling, data-led optimizations and business transformation -- or in other words, between a company's intent and its action. StrawberryFrog introduced the world to Movement Thinking and Movement Marketing more than 20 years ago, as a means of activating purpose with the launch of Smart Car for Mercedes Benz and Swatch. Back then, the movement was about redefining the urban environment, which was an effective marketing framework that brought together stakeholders as well as consumers to drive positive change and to give the new car a role in society.
The Purpose Power Summit will feature a diverse lineup of panel discussions covering such topics as the impact an authentic brand purpose can have on an organization's internal culture and bottom-line ROI, the importance of activating purpose internally as well as externally, and how upholding purpose helped organizations weather the challenges presented by the past year.
Purpose Power Summit 2021 speakers include Arianna Huffington, founder and CEO, Thrive Global; Hans Vestberg, chairman and CEO, Verizon; Michael Dowling, president and CEO, Northwell; Bill Rogers, president and COO, Truist (Summit sponsor); Sally Susman, EVP and chief corporate affairs officer, Pfizer; Ranjay Gulati, professor, Harvard Business School; Laura Lane, chief corporate affairs, communications and sustainability officer, UPS; as well as Christy Pambianchi, EVP and chief human resource officer, Verizon; Steve Fry, senior VP, human resources and diversity, Eli Lilly; Stacey Tank, chief corporate affairs and transformation officer, Heineken; Hanneke Willenborg, CMO, Seventh Generation, Ramon Soto, SVP, chief marketing and communications officer, Northwell Health; Maryam Banikarim, head of marketing, global and community, Nextdoor, Brian Deffaa, CMO, LifeBridge Health, Matt McGowan, president, Snap; Kylie Wright-Ford, CEO of the RepTrak Company; Scott Goodson, CEO, StrawberryFrog, and many more.
What the event and the results of PPI 2021 will conclusively show is that purpose drives growth and transforms large and midcap companies, and accelerates the rise of disruptive startups. We will introduce a new data-based measuring tool to help leaders, called the Purpose Gap, which represents the degree to which a company's stated purpose is adopted, embodied, and used by its employees over time after it is introduced. In our model, we look at an 18-month period because we know that it takes some time to activate internally and cannot happen at once.
"Attendees of the Purpose Power Summit will be among the first to understand how Americans perceived brands during the pandemic," said Kylie Wright-Ford, CEO of RepTrak, "both in terms of how it changed brand purpose as we know it and what it means for the future."
For more information, including how to register for this event, visit here.
Jun 7, 2021