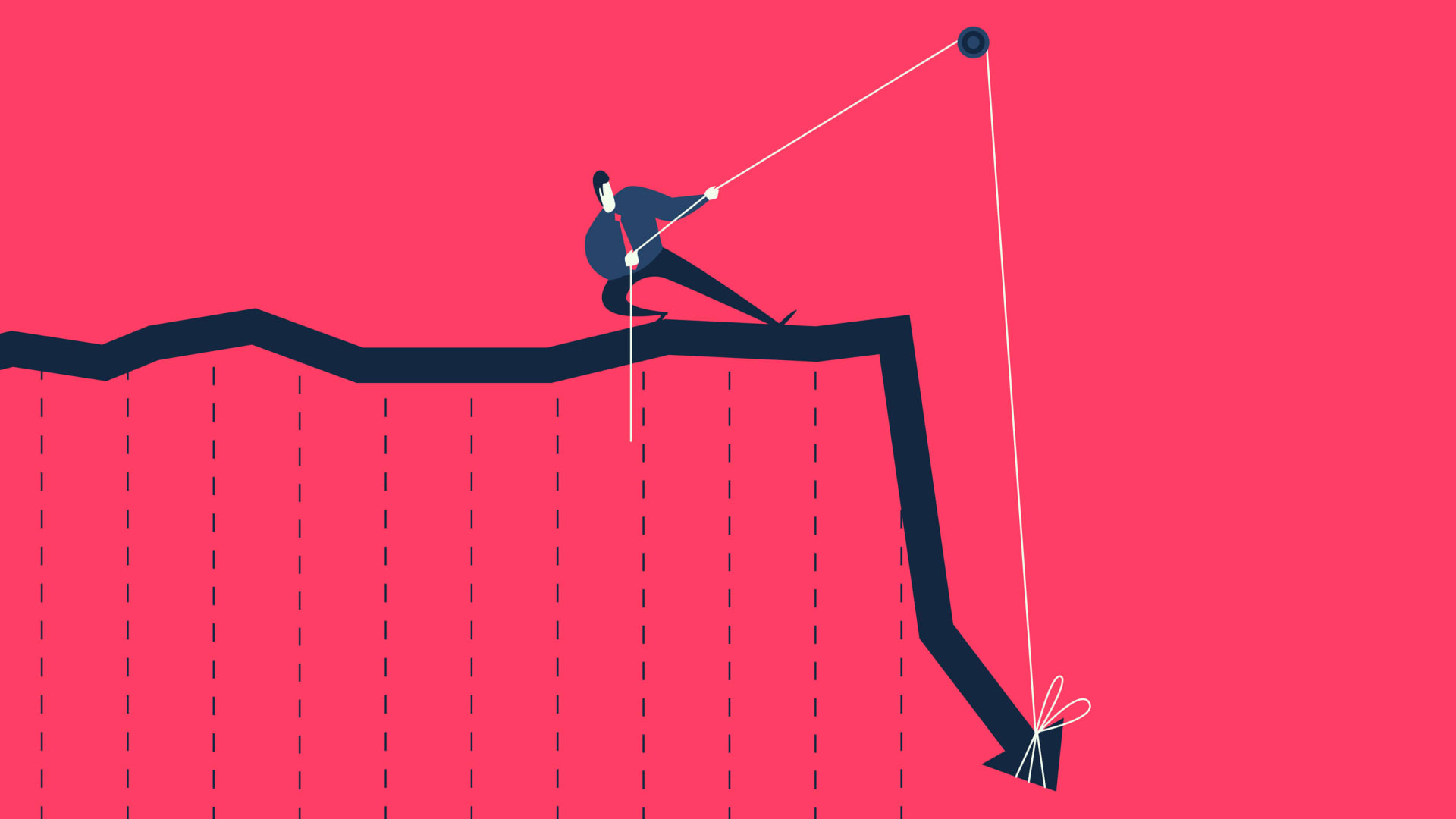 More people than ever before are starting small businesses, but the statistics don't favor their longevity. Data from the Bureau of Labor Statistics show that only 25 percent of new companies make it to 15 years or more, while approximately 20 percent of new businesses fail during the first two years of opening. These statistics have been relatively consistent since the 1990s.
Businesses must adapt to the changing times, especially given the past few years' events. With climate change, increased political discussions, and an impending recession, uncertainty seems to be our new norm. Frank Knight's book Risk, Uncertainty, and Profit explains that uncertainty is necessary for businesses to make any profit.
If business leaders could foresee risks and strategize accordingly, competitors could do the same. The uncertainty is advantageous because it allows businesses to identify opportunities during disruptive times and use them to gain the upper hand. I started Zen Media amid the 2008 recession. Despite the economic instability, my team rapidly scaled upwards--from a scrappy startup to an award-winning PR agency.
Instead of becoming defensive in the face of turbulence, businesses need to be decisive. Like sailors preparing their vessels to navigate choppy waters and mercurial weather systems safely, companies must buckle down and wait out the storm. In these turbulent times, entrepreneurs can learn from preexisting businesses with a history of going the distance. Having a plan of action for your company can help you stay in the game for years to come.
Focus On What's in Your Control
Spending time dwelling on "what-ifs" won't get your business off the ground. Things you can't control will sometimes wrench your plans, making it difficult to decide where to place your attention, but your next move can determine the direction of your company.
By acknowledging the variables within your control, you can change your trajectory to deal with the unpredictable. Mark Dohnalek, president and CEO of Pivot International, clarifies how picking where to spend your time can drive growth. "People with a proven track record of making good calls can help you hone your ability to see the big picture and where things are really headed. That's one of the surest bets for not losing the forest for the trees and continuing to grow your business well into the future." This outlook helped lead Dohnalek's company successfully into its 50th year, forging sincere relationships of trust. What you choose for your company will set you up to ride the wave of change or crash into it. Focusing on what you can impact will put you in a better position to make a bigger difference.
Value Your Stakeholders--Internal and External
In times of significant change, businesses only survive with proper leadership and clear direction. Business continuity is best demonstrated by unconditionally providing the experiences that all stakeholders--from employees to shareholders to customers--are used to, even in the face of external pressures. Businesses with multi-decade tenure like Pivot and Calian--an enterprise IT solutions provider--have weathered multiple challenges by focusing on what's best for their audiences.
In its 40-year history, Calian has dedicated itself to elevating customer and employee relationships beyond simply transactional. It focuses on anticipating customers' needs and coming to the table with solutions--something that can only be achieved by a skilled and knowledgeable workforce whose educational and professional development opportunities are supported by the organization. This predictive and responsive philosophy makes customers feel secure in their partners' understanding of their business and needs. Ensuring that both external and internal stakeholders feel valued is critical to maintaining a successful business, regardless of outside distractions.
Make Your Product Pivotable
Even after our return to "normalcy," the adaptations to the market have made it difficult for new businesses to enter with a strong foundation. Consumer behaviors have shifted too, requiring new and existing businesses to modify their strategies.
The trial and error nature of business underlines the potential for different industries to evolve. Every business should think about how it can pivot its product to fit into consumers' lifestyles simply and conveniently. Regpack did this when it realized that one of the pain points for billing and payments customers was the one-size-fits-all mentality.
As a more recent company with 11 years in business, Regpack took a different approach to the volatile times. Its intentional slow-build strategy ensures that its product can handle all of its customers' unique needs. Regardless of the world's direction, people will always need ways to make and collect online payments, making Regpack's software an evergreen, pivotable service. So how can you make your products more evergreen and pivotable?
Today's turbulent climate may discourage aspiring entrepreneurs from following their dreams--and that's a real shame. During these times of pressure, driven leaders should coerce innovation into the world. After all, innovation in the marketplace can bring about economic and cultural change. And you never know which ideas might stick and yield impressive results. Just look at Zen Media--we grew 400 percent during the 2008 recession.
The success stories of companies and startups that have survived various states of business uncertainty demonstrate that it's possible to endure and thrive if you have the right strategies and resources. Like Winston Churchill said, "Never let a good crisis go to waste."
Aug 19, 2022