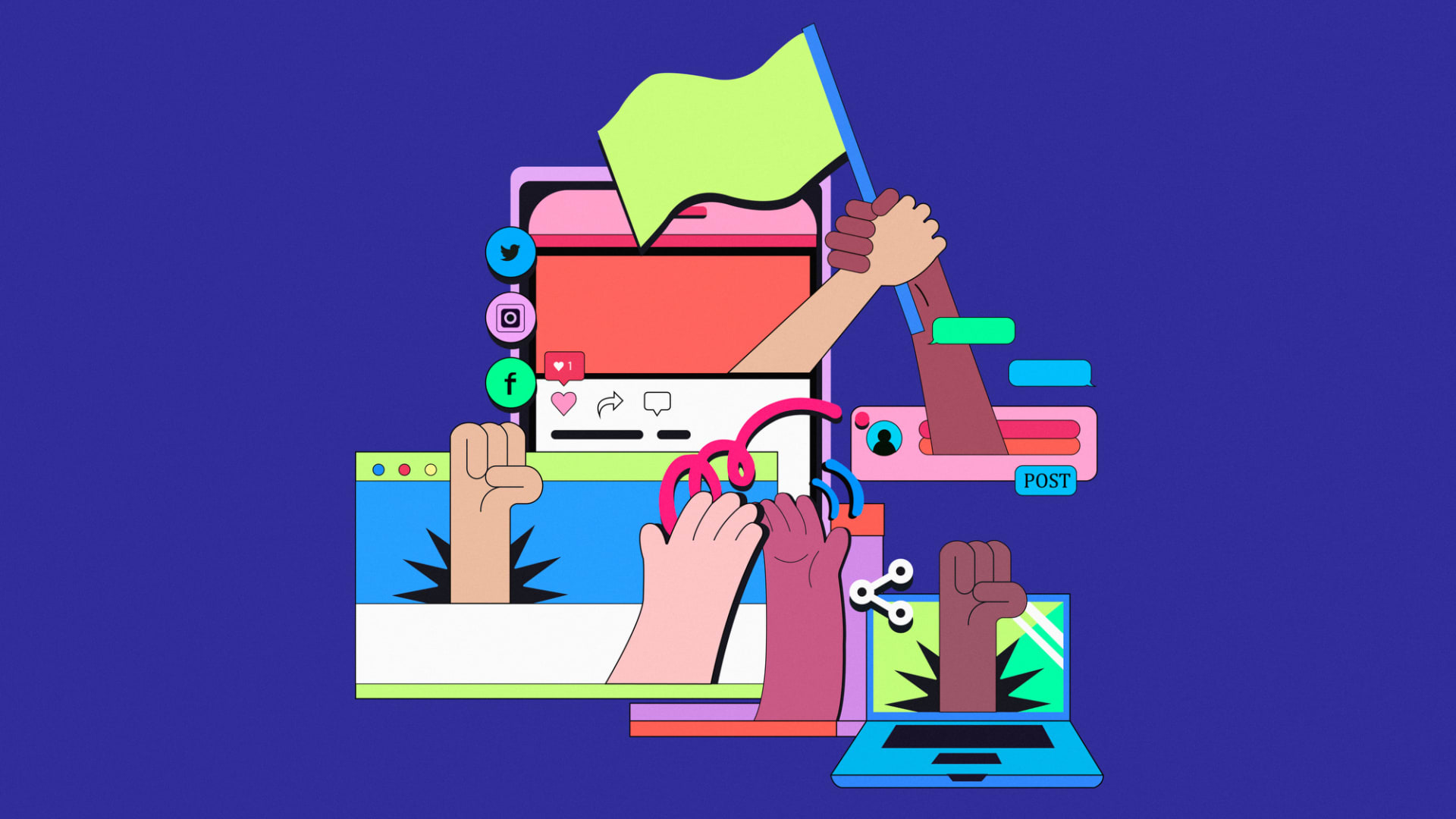 For brands, this may feel like the moment to stall or postpone the reopening campaigns, the messaging blasts, and the customer outreach you'd planned.
But if there's one message I give the brands that are reaching out to me and my team right now, it's this: Now is the time to ACT.
If you're not seizing this moment, you're falling behind. The data backs it up: According to McKinsey & Company, 20 percent of consumers have switched brands within the past three months, while 75 percent have experimented with a new brand or shopping behavior.
And that means that while there's some serious urgency at play here in terms of keeping your loyal customers loyal, there's also a whole lot of opportunity. If you can connect with consumers right now and pivot in the ways you need to pivot, you could find yourself reaching an entire new market.
Here are three ways to break through the online noise and reach your customers--whether they're longtime or brand new.
Don't be afraid of repetition.
Worried you're emailing your customers too often? You're not.
We are living in serious information overload right now, trying to process information about virus case surges, how to stay safe, unemployment, mask-wearing, hand-washing, activity risk, and so much more--along with the typical things we need to remember, like which groceries we're out of and when we're taking the dog to the vet.
Add that to the amount of online noise there is from brands competing for customers' limited attention, and it's clear why your message simply isn't going to stick unless you get it in front of people on a frequent, repetitive basis.
That means upping your email frequency to at least once per week and increasing your social posting as much as you can. Remember, social-media algorithms mean that only a small fraction of your audience will see any one particular post. The more you post, the more of your audience you reach.
Stay relevant.
These days, staying relevant means taking adaptability to the extreme.
You have to not only have something relevant to say--you have to find a way to stay relevant to your customers. How can you pivot to meet your customers' new needs?
For many restaurants, for example, staying relevant has meant pivoting to a fully curbside take-out and delivery model. But that's not easy to do in a matter of days, and certainly not when your margins are stretched to the breaking point as it is.
Tech company OneDine, which offers a contactless menu browsing, order, and payment system for restaurants and guests, recognized this, as well as that, for many restaurants, being able to offer take-out would literally mean the difference between surviving the lockdown or having to shut down for good.
So OneDine decided to offer its technology for free to any restaurant that wanted it. That way, restaurants could stay in business, people could stay employed, and both customers and staff could stay as safe as possible.
Collaborate for the greater good.
If there's ever been a time when consumers want to know that your brand cares about them and the greater good, it's now.
Let's be real. This is a painful time. People have lost loved ones. People have lost their jobs and livelihoods.
So how can your brand help? What do you have to offer the world? Think of luxury fashion brands switching to sewing face masks during the PPE shortage, or of fast food CEOs giving up their salaries to pay workers throughout the organization. Your customers want to see that you're going through this with them, and that you're doing what you can to help others.
Collaborations between brands on things like mental health awareness, children's education, and supporting health care workers have been popping up since March, and they haven't stopped.
Nike partnered with dozens of athletes on an ad campaign encouraging quarantining and social distancing, for example, and Mattel worked with other brands to create the online Mattel Playroom, an online resource for children stuck at home and out of school.
If you've been considering collaborating with another brand or influencer, now's the time to pursue it. And get creative--there are a million ways to be a positive force right now. Find the one that fits your brand.
Breaking through the online noise during Covid means taking this moment to act boldly and decisively--while still being open to adapting as the world continues to change rapidly. By embracing repetition, relevance, and collaboration, you can ensure that your brand stands for something good in these difficult times, while keeping customers happy in the long term.
Jul 15, 2020