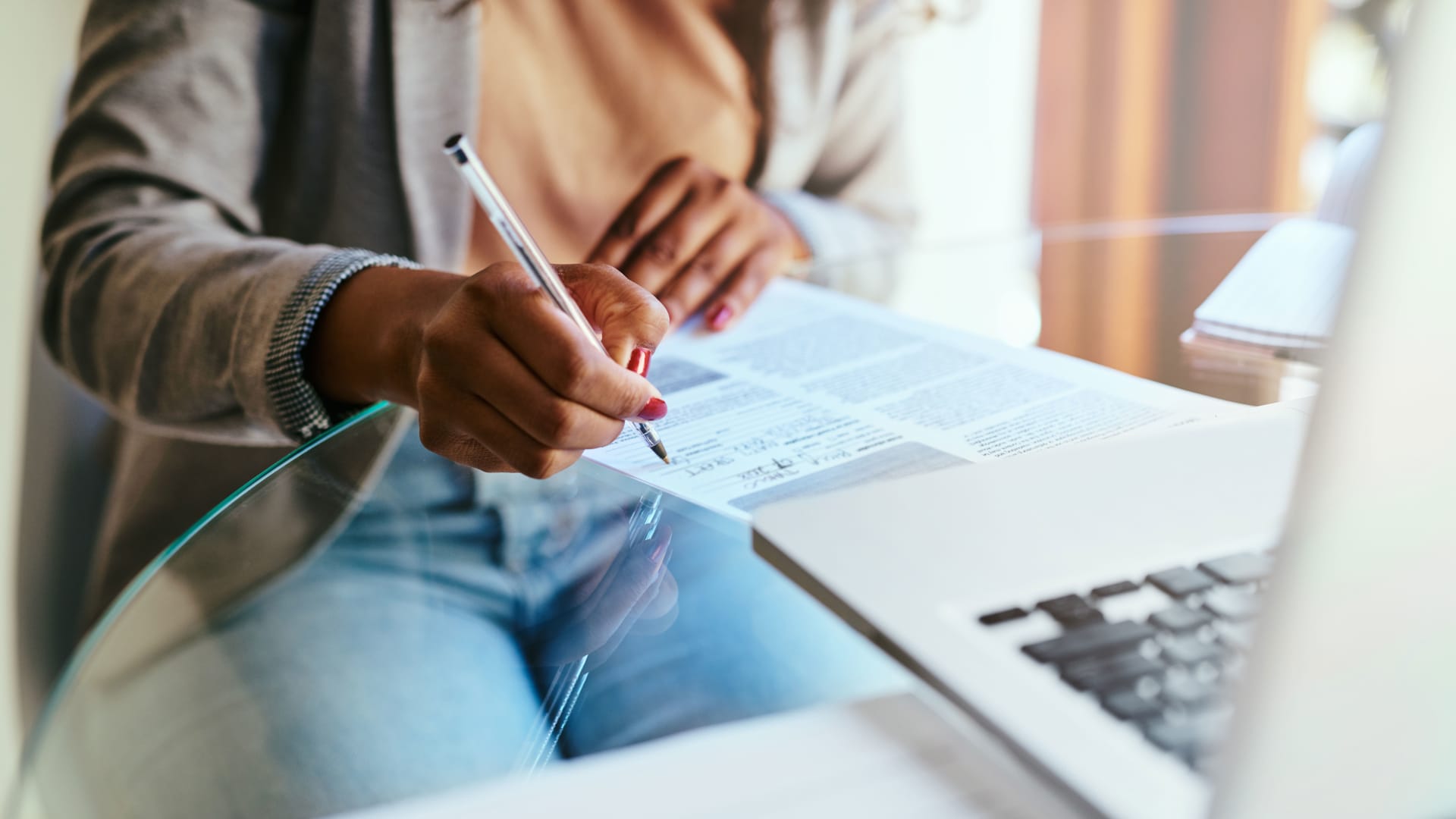 It's no secret that money matters. In our society, you don't get anything for free, and that's why financial accessibility is crucial.
There are never-ending conversations about our economy, the federal debt, medical debt, student loan debt, skyrocketing real estate costs, and more. Money is always on our minds because it is a key determining factor in success. Whether success means starting your own business or simply having enough money to cover all of your expenses, access to finances is a necessity.
That's why it's so startling that 1.7 billion adults -- roughly one-third of the world's population -- still lack access to formal financial services, according to the most recent Global Findex report. In 2014, that number was 2 billion. While we've made steady, albeit slow, progress in fixing this problem, obstacles are still preventing financial access to those who need it most -- specifically within communities of color.
Historical discrimination within the financial industry has created a divide between underserved communities and traditional banking options. Many financial institutions shut out poor and low-income individuals through strict and prohibitive documentation requirements. And branch deserts -- geographic areas that simply do not have brick-and-mortar banks (spoiler: most branch deserts are found in low-income and high minority areas) -- also affect the scarcely intact relationship between the unbanked or underbanked and the financial institutions that dominate the banking market.
Increasing financial inclusion for people of color requires dismantling systemic racism, a complex undertaking that involves changing culture, policies, and thinking. Some approaches require a change at the top, while others call for empowerment from the bottom. And in the middle lies a lot of room for opportunities to bring inclusivity and accessibility to all. Here's a look at how companies and business leaders are turning their dedication into action to help underserved people succeed.
Top-Down
Sharon Smith-Akinsanya, CEO of Rae Mackenzie Group, is working to level the playing field across industries by providing a DEI "playbook." Colorfull: Competitive Strategies to Attract and Retain Top Talent of Color contains her simple steps to create change in the workplace, starting with business leaders and how they can build more authentic relationships with communities of color. Her top-down approach aims to help leaders overcome their concerns about doing or saying the wrong thing. Smith-Akinsanya moves to break down barriers within the workplace, so both employers and professionals of color can solidify their partnership and address the fears that keep many stuck in silence.
Bottom-Up
Fintech pioneers are making strides toward financial inclusion by making daily financial operations accessible and user-friendly for everyone -- especially those in branch deserts. The efforts of fintech leaders toward creating digital solutions have advanced the opportunities for both consumers and businesses -- including those who occupy the bottom rung of the economic ladder.
Since 2020, the most rapidly increasing segment of new entrepreneurs comes from groups statistically unlikely to have access to traditional modes of finance for their businesses. Neobanking platform Nearside aims to increase the chance of success for new small-business owners with free business checking and a 2.2 percent unlimited cashback debit card on every single work-related purchase in 2022. Fair financial products like these help pave the way to success on an otherwise rocky road for entrepreneurs and small-business owners who need a kickstart.
While digital finance alone can't fully close the gaps in financial inclusion, the development and expansion of digital financial services through advanced technologies will create unlimited possibilities for growth. This growth will not only apply to fintech or our economy but also to the quality of life for those who have endured the hardships of financial exclusion.
Built-In
Over the past 24 months, Experian has its shifted focus to products designed to eliminate barriers to inclusion. Its approach has been to weave financial inclusion into each of its products. Experian Go and Experian Boost allow users to update their credit reports, adding information that was previously not included on reports. This has enabled millions of people to be credit visible -- giving them better access to home loans and increasing their ability to accumulate wealth.
Experian's dedication to breaking down barriers is also informing its acquisition strategy. Powered by its recent acquisition of Gabi, a digital insurance agency with access to more than 40 U.S. insurance carriers and insurance licensing across all 50 states, Experian's new auto insurance comparison tool is its latest offering designed to improve customers' financial well-being.
Having access to financial services and products is essential to both individuals and companies. Thanks to policies, technology, and partnerships with financial institutions and the fintech industry, accessibility is rising worldwide -- and so are innovators and entrepreneurs.
Apr 8, 2022