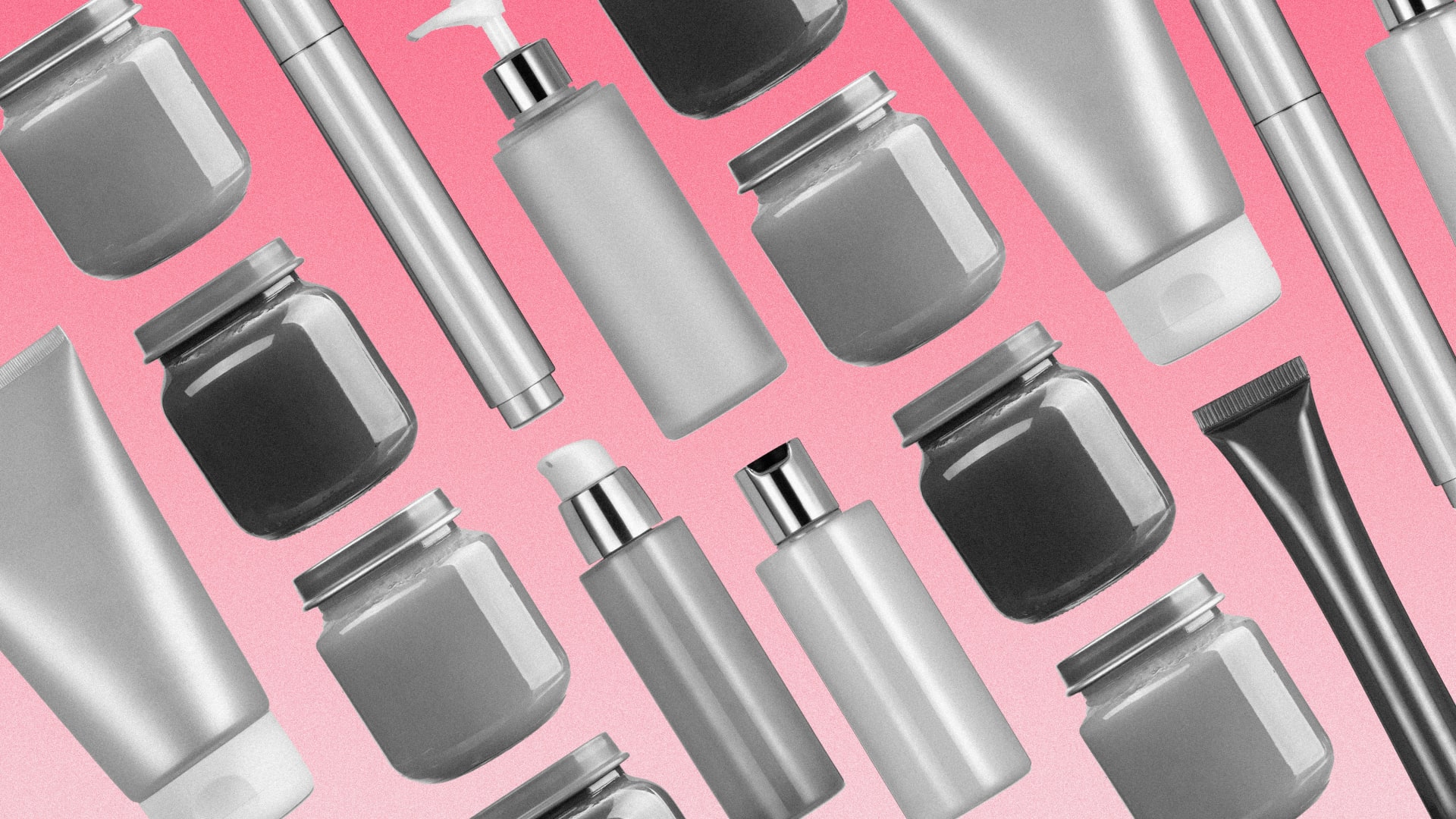 On average, every American produces 1,609 pounds of garbage every year -- and on the global level, we produce 2.12 billion tons of waste every year. You read that right. And when it comes to plastic, 91 percent of plastic waste hasn't been recycled.
On a daily basis, many of us try to do right by the environment. We recycle. We plant trees. We minimize water usage. We carpool. But when it comes to waste, the current efforts just don't balance out the monstrous mountain of trash that is created yearly. Sustainability is -- a lot of times -- easier said than done. But some brands are taking on the urgent challenge, solving problems, setting standards, and making meaningful sustainable decisions that are much easier for the rest of us.
Take Palette by Pak. This beauty startup is leading the sustainable beauty packaging revolution and is on a mission to make its products reusable. Not an easy feat when you consider all the disposable plastic tubes, pumps, droppers, containers, and bottles that are used in just one day in the average person's beauty and personal care routine. Disrupting a billion-dollar disposable beauty industry, Palette is using innovation, form, function, and design to provide refillable, washable, and reusable beauty products to stop disposable beauty in its tracks.
How big is the problem? About 120 billion units (yes, billion) of disposable beauty and personal care products are produced every year. If you need a visual of how big this actually is, it's enough to fill the entire Pacific Ocean each year. Considering that recent statistics reveal that as much as 95 percent of this packaging is not actually getting recycled, it doesn't take long for alarm bells to start going off.
Tackling disposable beauty one category at a time, Palette is first addressing a very important subset of the greater single-use and disposable beauty packaging problem -- travel size and minis.
Most people don't know that tiny plastics like single-use travel size and minis do not get recycled at all due to their small size -- instead, they go straight into our landfills, waterways, and oceans. This is why California and New York have banned travel-sized products in hotels beginning in 2023 and 2025, respectively.
Another industry that is big on single-use items is the baby food industry. It is projected to reach $96.3 billion by 2027 and currently lacks the same regulations and requirements as its baby formula counterparts.
What that means is, pretty much anything goes when it comes to how the food our little ones eat is packaged and processed. That not only means more waste, it can also lead to issues in brain development due to chemicals seeping into sauces and purees.
Brands like Cerebelly are keeping nutrition a top priority by making vegetables the first ingredient and reducing sugar. The food they offer is non-GMO, 100-percent plant-derived, dairy-free, gluten-free -- and they're setting standards where none previously existed.
It is the first and only baby food brand to provide the 16 essential nutrients that are critical to brain development, which in itself is a big development. They are also the first children's food brand to receive the Clean Label Project's Purity Award, which is given to products that are tested for over 400 contaminants and heavy metals.
While transparency and science are big wins, Cerebelly is also leading the way in working with customers to reduce consumer waste. Through a partnership with international recycling leader TerraCycle, which specializes in providing recycling solutions for typically unrecyclable waste, Cerebelly has achieved a major milestone of 100,000 baby food pouches recycled. As of Earth Day 2022, Cerebelly's waste collection is expected to reach 110,000 pouches recycled.
TerraCycle is hoping to help other baby food brands, too. Gerber currently has a recycling program with TerraCycle to mail-in packaging that otherwise can't be recycled in local municipal programs. With prepaid shipping labels, you can send in your packaging for reprocessing. It's a start.
Thanks to companies like TerraCycle, more than 200 trillion people around the world are now recycling, and such businesses are aiming to eventually be able to "recycle everything" -- a lofty goal worth pursuing.
Recycling reduces the needed amount of raw materials to be processed, therefore reducing air and water pollution. It also positively affects climate change by saving energy and thus reducing greenhouse gas emissions.
It's vital for businesses to contribute to the sustainability of our planet. And while a lot of us try our best via sustainable habits, we want -- and should try -- to do more. Supporting brands that are not just solving problems but setting the standards for us to follow in the future can be a part of this. As a mom of littles and a woman who likes a bold lip now and then, I'm keeping my eye on ways to reduce my waste.
Apr 7, 2022