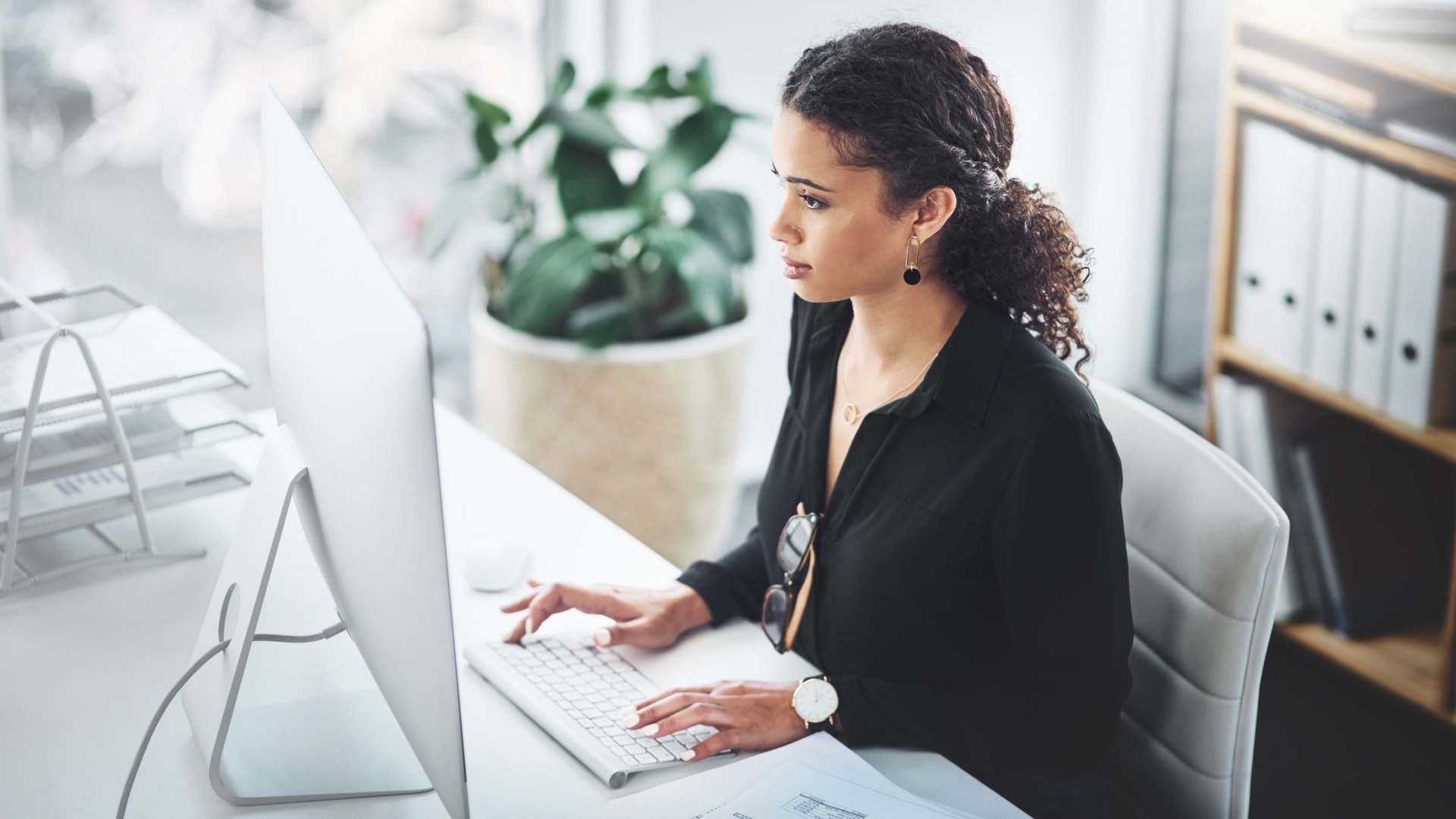 As the CEO of a marketing company that specializes in B2B tech, I've seen firsthand what it's like for women when it comes to opportunities and advancement in tech-focused fields. Tech has an issue with gender diversity, to be sure, as it lags behind the rest of the job market when it comes to hiring women--the percentage of women employed across all job sectors in the U.S. has grown to 47 percent in comparison.
While women comprise a small percentage of the tech industry workforce as a whole, the five largest tech companies on the planet (Amazon, Apple, Facebook, Google, and Microsoft) have a workforce of only about 34.4 percent women.
The trends are truly concerning: Forty-eight percent of women in STEM jobs report discrimination in the recruitment and hiring process, and once hired, 66 percent of women report that there is no clear path forward for them in their careers at their current companies. The real clincher: Thirty-nine percent of women view gender bias as the main reason for not being offered promotions.
I've been lucky to create a space for myself in the tech world and to be able to bring several women with me to lead our company across several departments. Luckily, other tech companies are also bucking these trends and stepping up to change the status quo with proactive business practices that prioritize women's career paths and set them up to thrive in tech.
For Optomi Professional Services, a company that offers I.T. staffing and outsourcing solutions through its brands Optomi and Provalus, placing a high priority on facilitating the careers of women in tech is part of its mission. The company has a workforce that is more than 50 percent female for its Optomi brand and 56 percent female for its Provalus brand. Provalus employs more than 500 people in high-potential rural communities and creates technology, business, and support careers for undiscovered talent in the U.S. The presidents of both the Provalus and Optomi brands are women.
In architecting the purpose of OPS, women played a critical role as part of the founding team by infusing their perspectives, objectives, and missions into the business. This business purpose leans toward providing equal opportunity in advancing the careers of women--particularly those who live in small-town America. Helping these women start independent career paths that foster self-sufficiency is part of the company's purpose. Provalus's business model is to recruit people who have high aptitude and empower them with training, coaching, and guidance to sustain their careers in I.T. services.
It isn't the only company looking to help women return to the workforce. Rebound is a program created by Altimetrik, a business enablement technology company, that brings women who have taken time off back into the job market.
Altimetrik is invested in ensuring a safe and equitable work environment, and that prompted them to create WINGS (Women's Initiative for Networking Growth and Success), which has led to more than 550 hires of women to date. This program offers workshops for male and female line managers to raise awareness about gender bias and psychological barriers such as imposter syndrome and unconscious bias.
These companies are just a few of those in technology that are taking great strides not only toward empowering women but also in hiring them and helping them grow in tech fields. My hope is that this is just the beginning. Eventually, positions, promotions, and so on will be merit-based and not so heavily impacted by bias--whether conscious or otherwise.
Jun 9, 2022