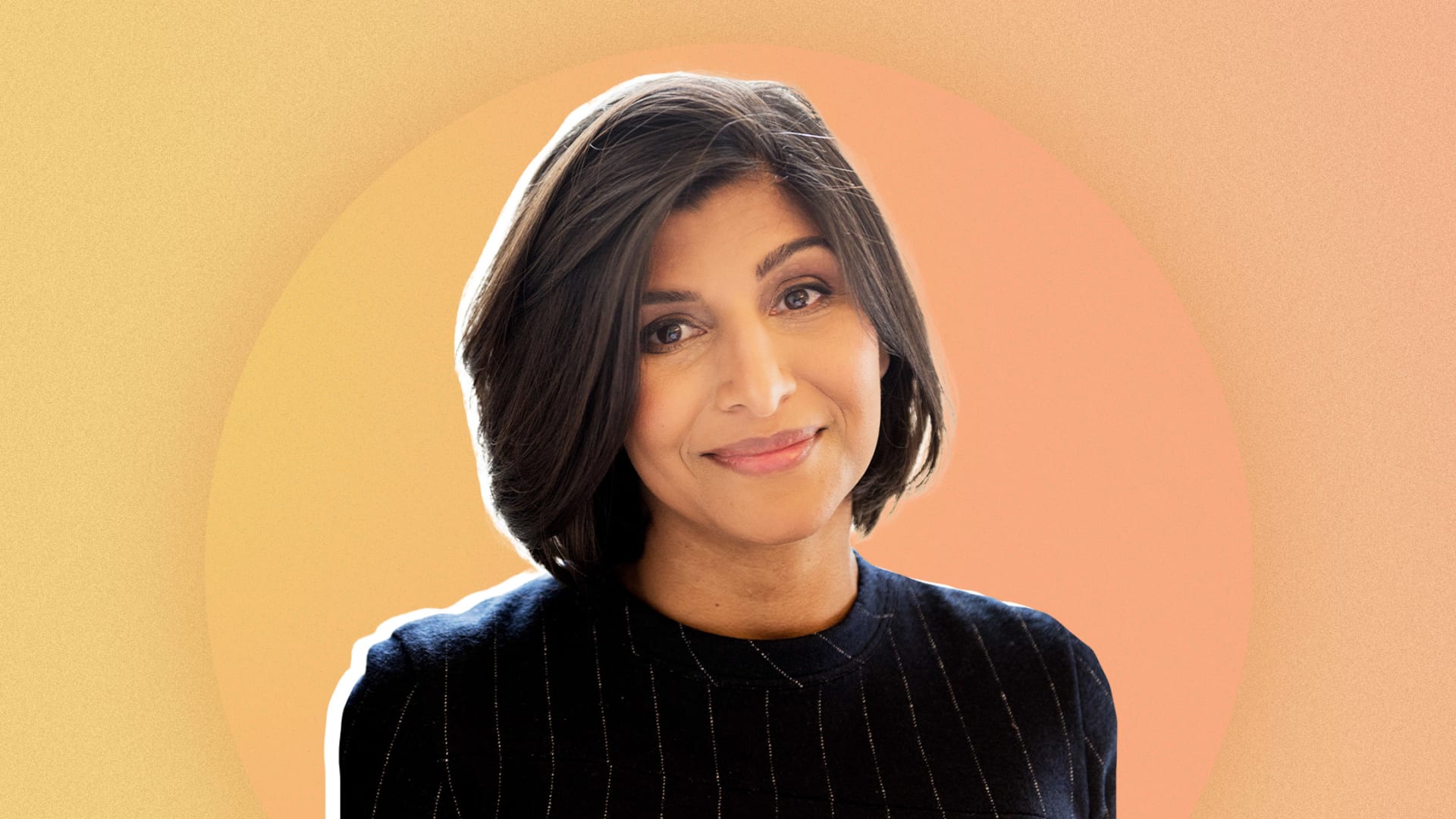 I always knew I wanted to launch a company and use it to drive social change. While in my second year at Columbia Business School in 2003, I had a conversation with a friend who talked about feeling like a "bad mom" because she wasn't giving her baby homemade baby food. I had a lightbulb moment to create something better than the ubiquitous jar, with the intention to improve children's nutrition and change the way children are fed in our country with clean food. I wrote a business plan for Happy Family Brands that saw many iterations before the company launched in 2006. Happy Family has since grown into the largest and fastest-growing organic baby food brand in the U.S., and as we just celebrated our 15th anniversary, I'm looking back on what I've learned, turning failure into opportunity and creating meaningful impact with staying power.
Constantly innovate, and fail fast.
We launched Happy Family with frozen organic food because it was the next best thing to homemade. I was so proud of it -- it was vibrantly colorful and beautiful. But one of its defining product attributes created two core problems: 1) frozen organic baby food was less convenient than products parents were used to using, and 2) moms weren't thinking of shopping for baby food in the frozen aisle. I found myself standing in Whole Foods in a Happy Family T-shirt doing a demo begging a mom to try it -- then pointing to the freezer where it was being stored. While the quality was there, the product demanded too much behavior change to succeed, and I realized this approach would not create the business I dreamed of.
I worked on the product for two years, but learned in a flash after just a couple of demos that we needed to get out of the freezer to create enlightened alternatives that could sell well in mass. The lesson is that we must constantly innovate, and then mitigate risk by failing fast. We tried a number of things that didn't stick or did just OK, but I always knew parents wanted a better way to feed babies, and I was driven to create a brand that was welcoming, warm, and inclusive. The game changer of course was the pouch, which allowed us to create a higher quality product that made it easier to feed babies, hitting the holy grail of quality and convenience simultaneously.
Consumers have changed their behavior in the past 15 years, and my newest company, Healthynest, is meeting the consumer where she is while leaning on that hard-fought experience as a mom looking for something better. As a D2C business, Healthynest is able to focus exclusively on the customer's needs, not the needs of a retailer or distributor. I want the experience to speak for itself and to be a draw for anyone who is looking for the best for baby.
With growth comes great responsibility
Our goal in launching Happy Family was to democratize something that was once seen as a luxury -- organic baby food. With 41 percent of children in the U.S. living in low-income homes, changing the trajectory of children's health through nutrition meant making our food accessible to all families. Happy Family is carried in 24 of the 25 states that allow organic for WIC, and our products are available to about 60 percent of families in the WIC program, which was hard fought state by state. We'll continue to push to give every family the chance to nourish their children with the cleanest food.
We're doing the same at Healthynest by democratizing access to information about children's brain development and creating products that protect and enrich baby's brain and body. We pioneered the first EWG-Verified diaper after three years of development and passing tests for more than 900 chemical compounds, and we hope other brands that are much larger than we are will follow. We're cleaning up the baby product industry with the hope of paving the way to regulated safe products and normalizing the conversation around developmental health -- the same way we normalized the importance of organic for babies.
For the founders out there
I didn't want to start over and launch anew. I wanted to rest, to retreat, but I was simply compelled to do it again. I think it's OK to embrace that I might have an addiction: I have a need to see challenges, find innovative ways to address them, and turn those into enterprises that create financial abundance and give back. The pandemic has reminded me that having a constant driving force, experiencing the challenges of developmental health issues in my own home, and staying committed to helping others gives me a sense of purpose that I would be lost without right now. It's OK to start fresh. It's an opportunity to grow. The fear of stagnation or not making progress is far worse than a fear of failure or not living up to the already high bar I've set. For those of you who've exited and are getting through the PTSD of it all, take time before jumping in, but embrace what makes you who you are. It likely will stay with you till your dying breath, if you're lucky. Use it, build it, never stop learning.
Jun 7, 2021