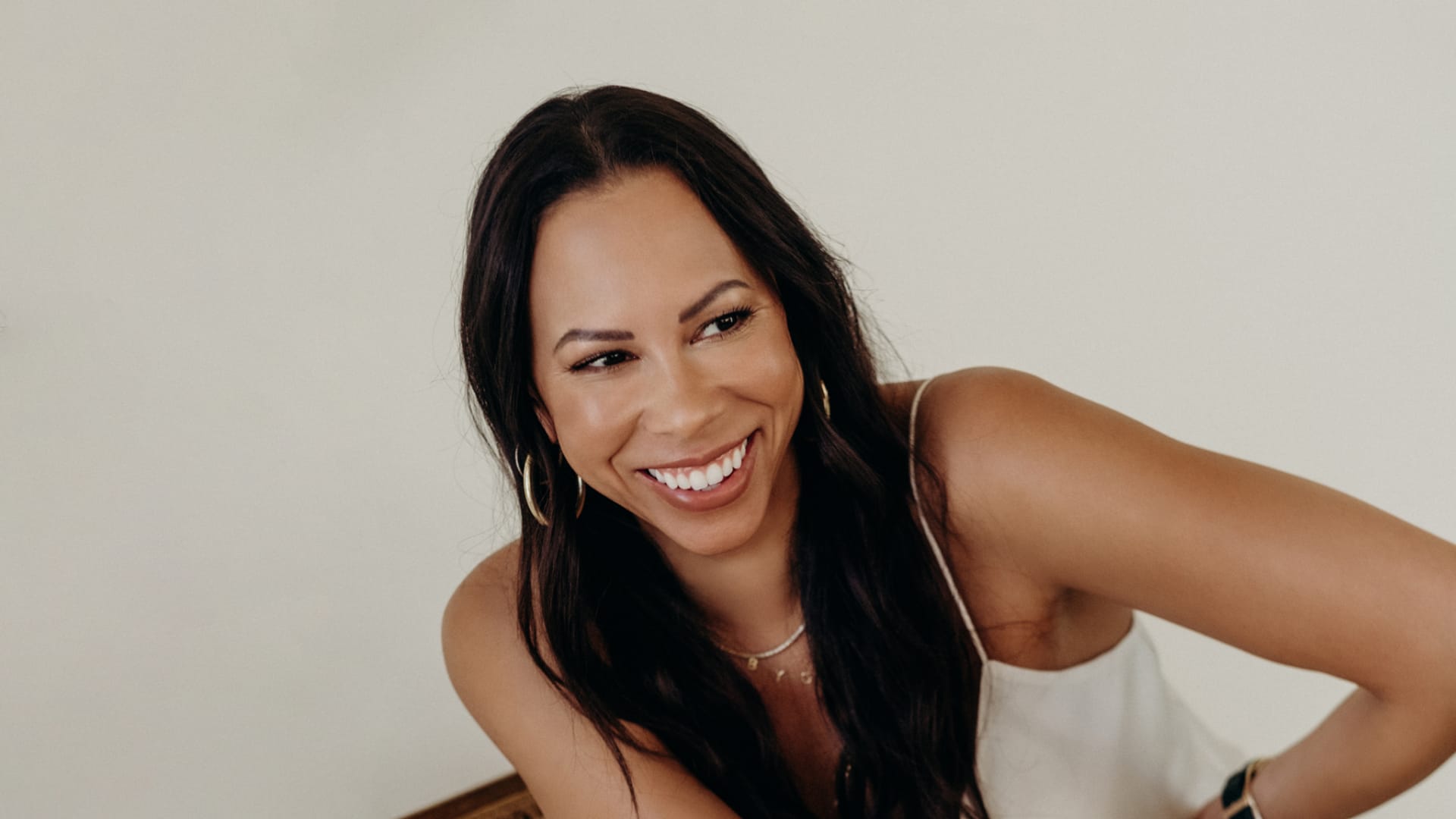 As an entrepreneur who is both Black and female, Chari Cuthbert has faced a fair share of challenges, but these aspects of her identity also have been key to her success.
Her Los Angeles-based web-only jewelry company, Bychari, shot to fame in August 2020 when former First Lady Michelle Obama wore Cuthbert's 14-karat gold "Vote" necklace in her speech during the Democratic National Convention.
Cuthbert, 37, who was born and raised in Kingston, Jamaica, founded Bychari in 2012 with the intention of designing a jewelry line known for affordable luxury. Since then, she grew her business to more than $2 million a year in sales and has a sizable following, counting such celebrities as Kate Hudson and Rosie Huntington Whiteley as fans. -- As told to Shivani Vora
I did not have a privileged upbringing, nor was I well-connected in the jewelry business when I first began conceptualizing my brand. I started with only $100 to my name. I was born and raised in Jamaica. My grandmother was a jewelry lover and was my main source of inspiration.
In 2012, I followed a love interest to Hawaii. This is where I began teaching myself jewelry design and how to run a business. Hawaii captured me with its oceans, forests and people, especially the women who welcomed me with open arms, and the place was inspiring at a time in my life when I needed it.
I moved to Los Angeles in 2016 to take Bychari to a new level. Being both a Black woman and an entrepreneur comes with its unique set of challenges. I had no safety net and felt incredible pressure to succeed. I couldn't count on a powerful personal network to support the brand. I quickly learned that connections are what helped a lot of jewelry designers succeed. Plus, the industry in Los Angeles was dominated by men.
I worked on a daily basis to turn what felt like a disproportionate number of struggles into motivation and, eventually, success. One of the biggest challenges was hiring. Because my business was a super small brand with no name, people didn't want to work with me. I also had to figure out how to manage money and pay my rent when I had no profit. I strongly believed that my pieces should be manufactured locally to be as sustainable as possible, so my production costs were high.
I wanted to give up so many times, but somehow, I always found the will to stick to my original vision.
Luckily, I caught onto the power of social media early on and used Instagram to showcase my designs. I started with six followers, but the more I posted, the more I sold, and the business grew through word of mouth. My sales got a big boost when Kate Hudson was photographed wearing my pieces on numerous occasions.
My entire world changed last year when Bychari exploded in popularity due to a poignant and historic moment--Michelle Obama's speech at the Democratic National Convention on August 17, 2020. As she addressed the importance of voting amidst national turmoil and a pandemic, she wore a spaced-letter Bychari necklace that read simply, "Vote."
I custom-designed the necklace within the hour of receiving a request from Michelle Obama's stylist, Meredith Koop, but did not know until I saw it on TV if she would wear it. The necklace captured the attention of people watching the speech, and soon after, I was receiving a massive influx of online exposure and sales.
The pride that I felt in that moment, watching Mrs. Obama champion democracy and getting out the vote, wearing my design was beyond anything I can describe. To have made it this far as a Black businesswoman with few connections or resources felt like a success for all Black business owners, and to be a part of an effort to get Americans to use their voice via voting was the honor of a lifetime. We need more people like the former first lady to use their power to help lift up others, and I hope to do that even more as the Bychari brand grows.
After the whirlwind that was 2020's pandemic, presidential election, and the social justice movement surrounding race inequality in the United States, people are becoming more thoughtful about what they consume, how they interact with their environments and who they are supporting through their purchases. More and more they are seeking out sustainable, diverse and ethical brands. I think that makes businesses like Bychari increasingly important.
I have always aimed to make everything I do intentional, and I urge others to be intentional with their actions and their spending as well. Supporting self-starting entrepreneurs serves everyone. We cannot have true self-expression and authenticity in a world where only a handful of people are creating and selling products. Buying from diverse artists helps ensure not only the artists' success, but also that we continue to live in a world where there are diverse visions of beauty.
Aug 9, 2021