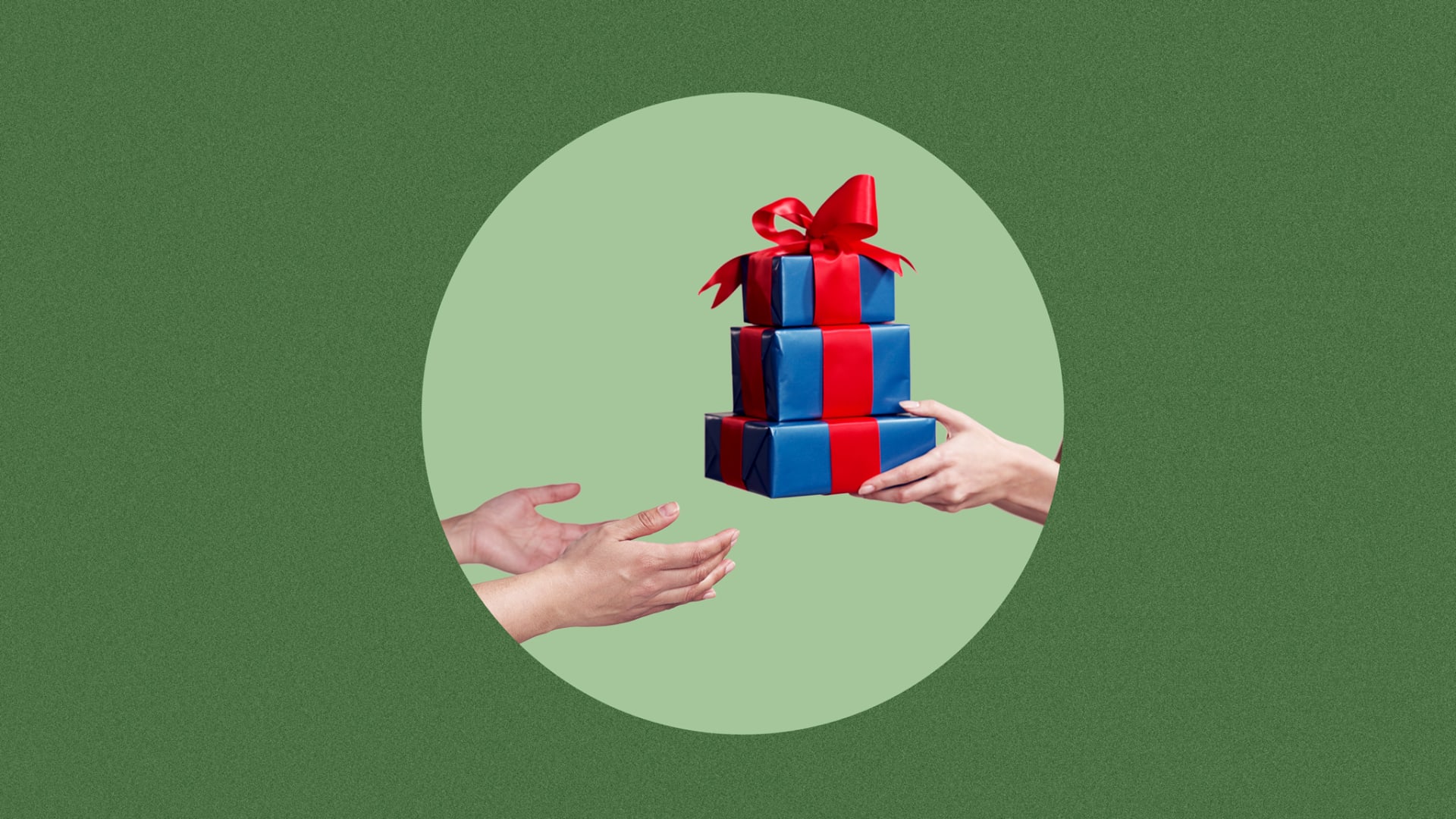 Whether your company is a lean shop with minimal staff or a growing enterprise that's building your team, your employees are crucial to your success. Show them your appreciation this holiday season by skipping the cookie-cutter gifts in favor of the following creative, and sometimes practical, picks instead.
Pocket-Sized Umbrella, $49
From the umbrella brand DAVEK, founded by a mechanical engineer, this MINI model couldn't be more convenient to tote along on rainy days. It's compact enough to fit into a small handbag or pants pocket, yet can withstand heavy rain and light wind. It's available in 10 colors.
Laptop Stand With Dry Erase Board, $65
The family-run company Great Useful Stuff has a clever laptop-stand-cum-organizer that makes your portable computer more comfortable to use. It also has a built-in power hub that charges up to five gadgets. We love that the stand does double-duty as a dry-erase board for us to jot down reminders and our endless to-dos.
Petit Plant Trio, $45
Plants have the ability to boost any mood, but the bonus with these mini succulents, which come in a ceramic planter, is that your employees don't need a green thumb to maintain them. They need to be watered only every two-to-three weeks and sit near sunlight to last for years.
Happy Hour Snack Box, $59
Mouth.com, a Brooklyn business with a focus on artisanal food producers, offers an employee-appropriate care package dubbed, "It's 5'O'Clock Here." The tasty contents include Za'atar Crackers, a fig and olive tapenade, an addictive lime popcorn, and soft pretzels and pistachios with habanero and cayenne. Oh, and we can't forget about the pineapple-lime cocktail mixer to use in that drink to accompany the snacks.
Essentials for the Office, $78
Here's to office supplies every employee will use: This chic gift box from Knack comes with an old-fashioned notebook, graphite pencils, a leather cord wrap, dark chocolate caramels, and a stoneware mug--ideal for coffee or tea.
Not Your Average Deck of Cards, $9.95
Theory11, founded by magic-show producer Jonathan Bayme, sells 43 different kinds of luxurious-looking playing cards. There's a type to suit any personality, from a movie fan to a charitable type. That could mean a deck themed to "Star Wars" or "Saturday Night Live," or the red-hued set where part of the profits go to causes related to Covid-19 and AIDS.
Note: This article contains affiliate links that may earn Inc.com a small fee on purchases originating from them. They do not influence editorial decisions to include mention of any products or services in this article.
Nov 20, 2020