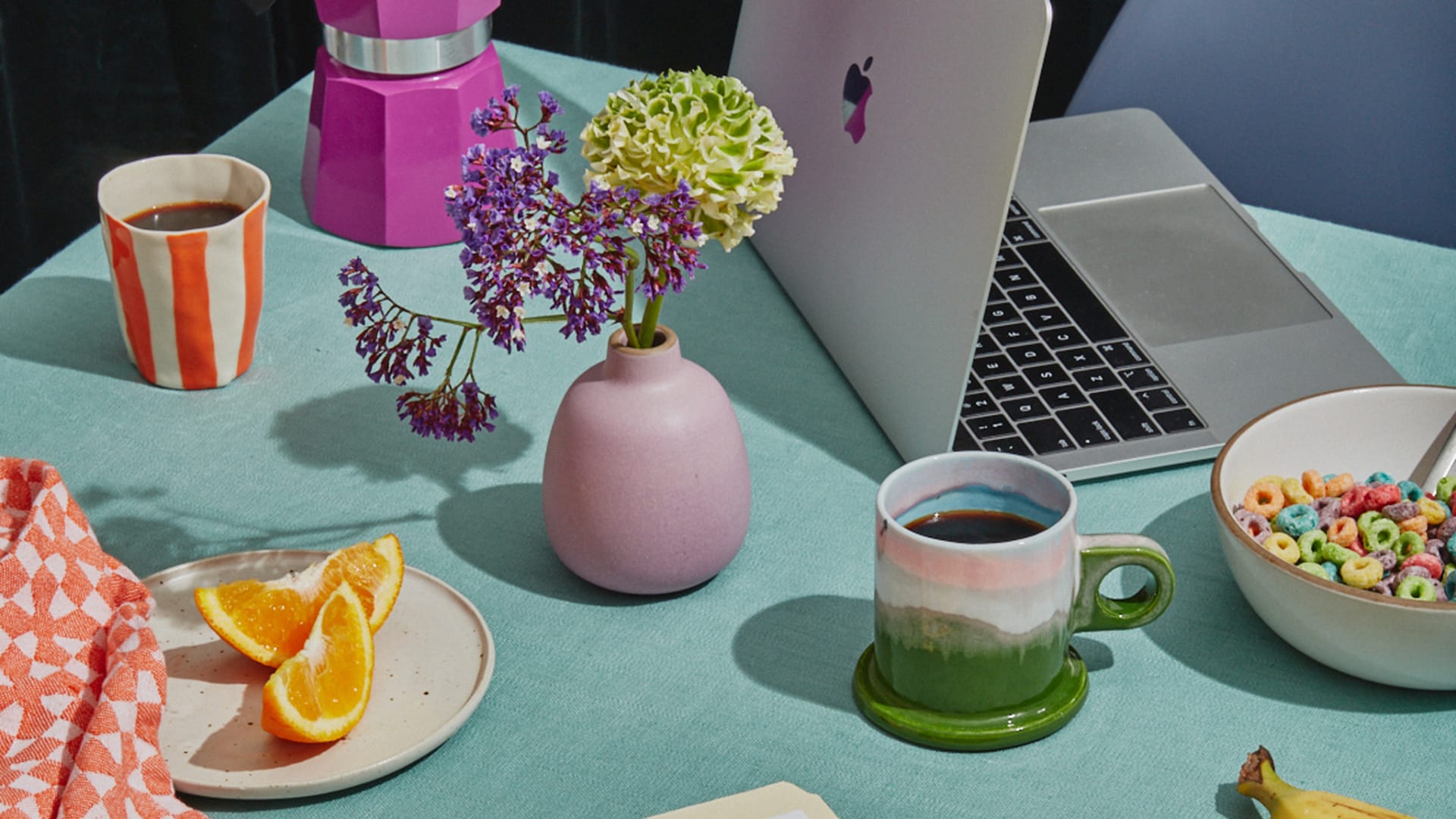 In the wake of the pandemic, this may be the year, more than any other, that our home office is where we spend most of our working days. Why not make it a jazzy space? Our list below includes both practical picks as well as decorative pieces to add zip to a room that needs to be functional but shouldn't be boring.
Blue Light Blocking Glasses, from $66
Barner, a Barcelona-based company started by two friends, makes fashion-forward blue-light-blocking glasses designed to help ward off headaches and fatigue. The frames have flexible hinges and adapt to face shapes while the lenses block at least 40 percent of the blue light that our screens emit.
Inspiring Digital Art, $90
Canvas art site Ikonick has teamed with entrepreneur Gary Vaynerchuk on a series of works with get-you-going mantras that he lives by every day. Our favorite is the rectangle black piece with the phrase "Positivity Always Wins" written in white. It's available in different sizes and comes on a durable canvas that's resistant to tearing, fading, and water damage.
Desktop Dry-Erase Board, $26.95
This angled glass contemporary looking dry-erase board is a fixture on my desk and sits in front of my screen behind my keypad. I use it all day to jot down my ideas and to-dos and love the storage drawer underneath that hides my pens, paper clips, and other clutter.
Sand Art Sculpture, $95
Handmade in Austria by artist Klaus Bosch, who is inspired by the cosmos, this circular sculpture is filled with glittering sand that shifts when you rotate it and morphs into various shapes. It's a meditative piece that livens up any desk.
Insulated Tumbler, from $19.95
The water bottle or glass, a fixture on so many of our desks, gets a fashionable upgrade with this insulated Corkcicle tumbler. Use it to drink your morning coffee or green juice and to stay hydrated with H20 throughout your day. Available in three sizes and close to 20 colors and designs.
Note: This article contains affiliate links that may earn Inc.com a small fee on purchases originating from them. They do not influence editorial decisions to include mention of any products or services in this article.
Dec 2, 2020