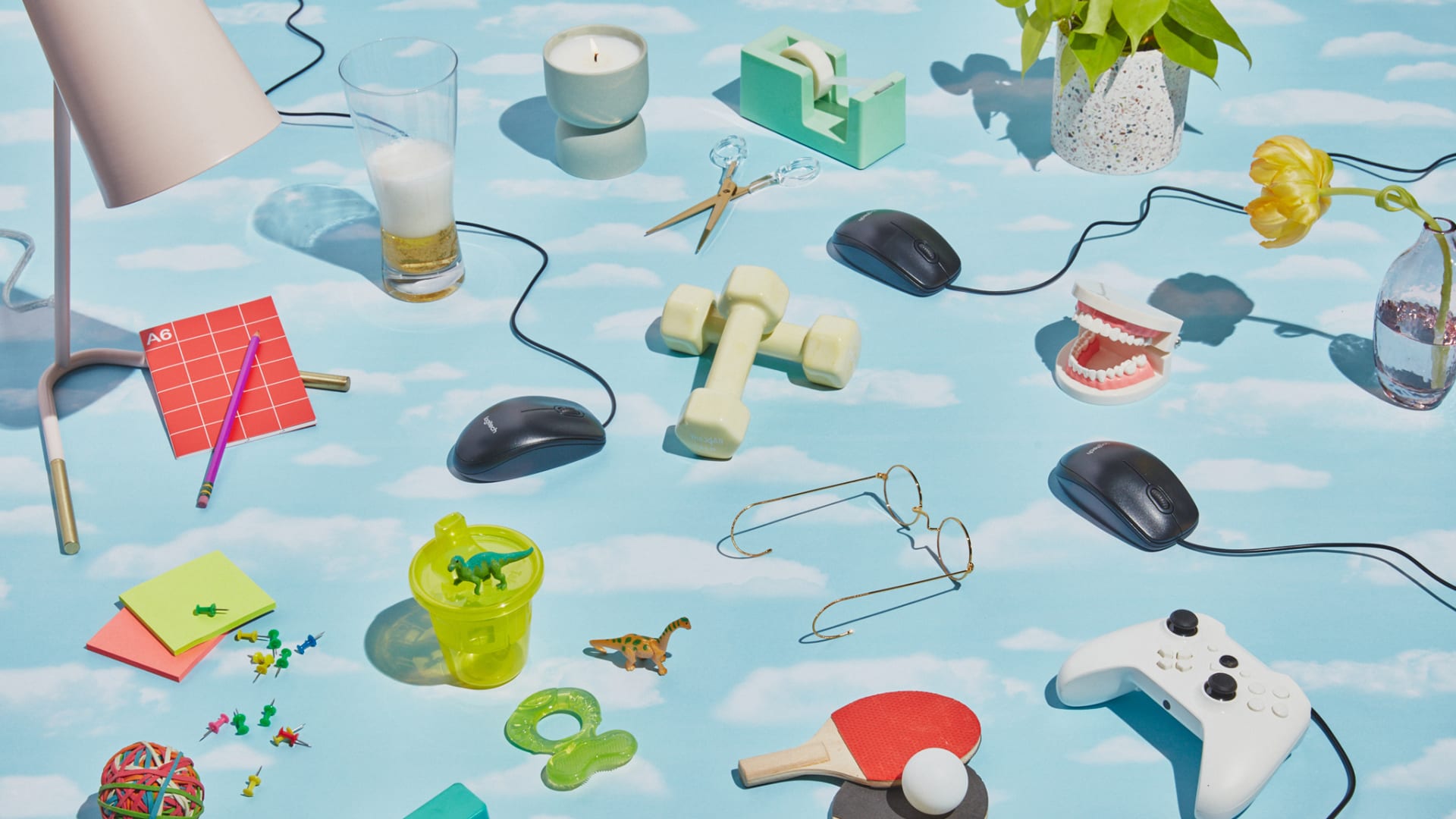 Some people are easy to shop for, leaving you spoiled for choice when it comes to giving them a gift. Then there are others who leave you stumped time and time again. They seemingly have everything and more or are picky to say the least. Shopping for them isn't an easy task, but the four possibilities we're rounded up are inventive and likely to be appreciated by any recipient.
Sustainable Straws, from $60
New York City chef and designer Stephanie Nass is behind these chic ceramic reusable straws, which come in a set of four. She rolls and decorates each one by hand and has a half dozen patterns in all. We like how they look but also appreciate that they're dishwasher safe.
Silk Monogrammed Pillowcase, $65
Family-run company Towels by Gus has these impossibly soft silk pillowcases that come monogrammed with your giftees' initials. They're luxurious but affordable and keep you cool while you sleep. Available in three colors and standard or king size.
Conversation Starter Cards, $19.99
Get inspired to strike up an engaging conversation with a stranger, an older family member, and even a close friend by using the different sayings on these 60 cards. "How did you learn to ride a bike or swim?" for example, or "What are you saving for and why?" You'll learn surprising tidbits about others and go down memory lane yourself.
Chic Sketch, from $9.99
Here's a personal gift with a whimsical touch: New York artist Emily Brickel Edelson or one of her illustrators will draw a flattering sketch based on the picture that you upload onto Chic Sketch's app. Have the drawing emailed to your recipient or place an order for it to be printed on an item from the company's line, which includes stylish sweatshirts, mugs, masks, and more.
Note: This article contains affiliate links that may earn Inc.com a small fee on purchases originating from them. They do not influence editorial decisions to include mention of any products or services in this article.
Dec 11, 2020