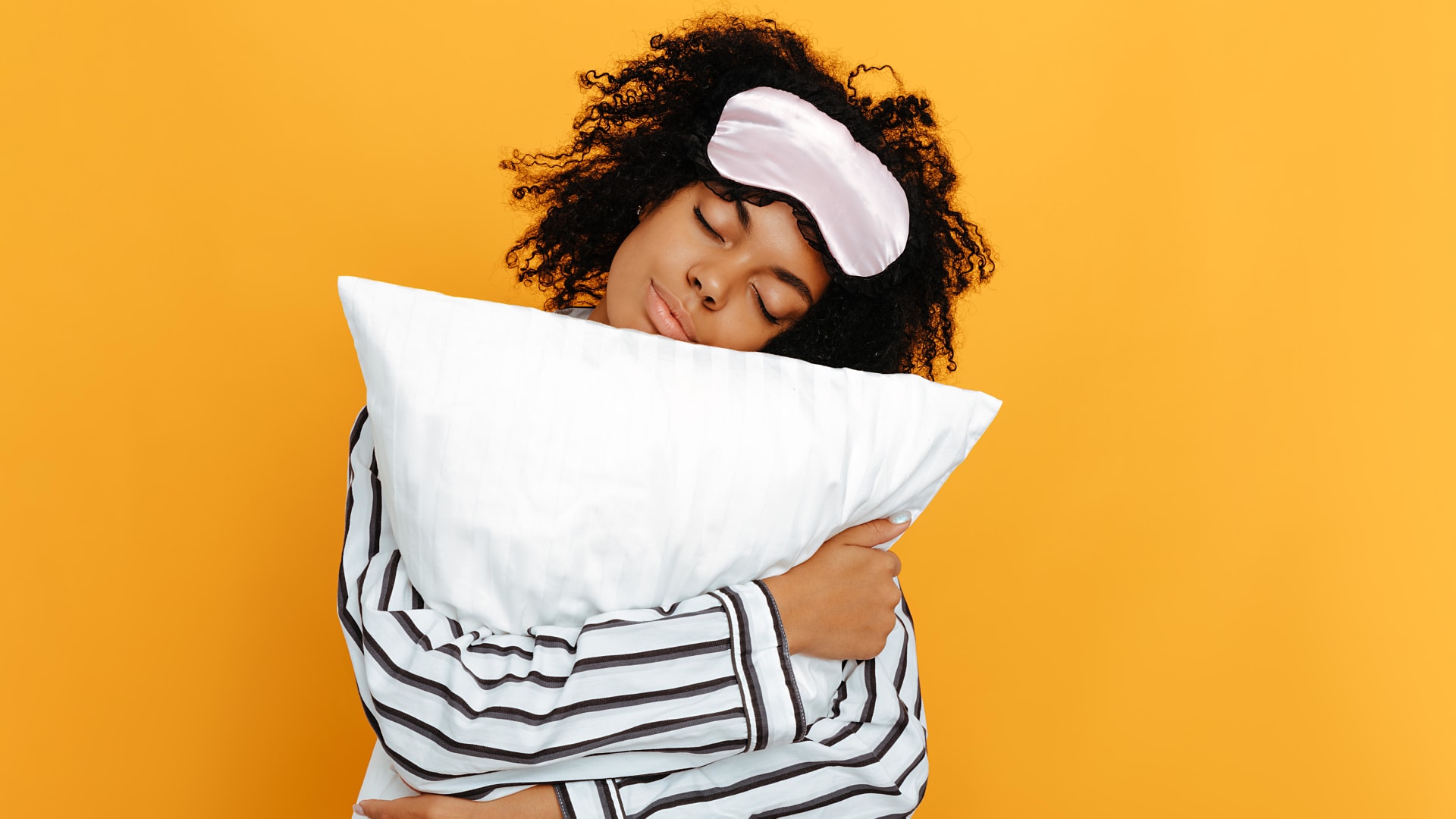 It's safe to say that we could all use some help when it comes to getting better sleep, especially if you're an entrepreneur. Whether that means a weighted blanket, essential oils, or the perfect pillow for naps, our guide gives some ideas for sweeter slumbers.
Ten Percent Happier, $99 a year
I cannot do without the sleep sessions from Ten Percent Happier, a meditation app co-founded by news anchor Dan Harris after he had a panic attack on air. The more than 30 options for sleep range from three minutes to a half-hour and include breath work and body-relaxation exercises that help you unwind and make for a deeper, more sound rest.
Nap Pillow, $35
This portable mini pillow from Casper, a brand with a devoted following for its mattresses and sleep accessories, is ideal for travel or to throw on the couch for a quick afternoon snooze. We find it to be soft yet supportive, and love that we can store it in the accompanying drawstring bag.
Deep Sleep Essential Oils, $35
Formulated with natural flowers and ingredients, this trio of oils, including lavender and a sleep blend with mandarin peels, help you relax into somnolence. Add a drop to your pillow before bed, use it in a bath, apply it to your wrists, or take a few deep breaths from the bottle.
Sleep Inducing Tea, from $6
Tealeaves, a Canadian company founded by three college friends, has a delicious herbal tea that winds you down at the end of a busy day. This Starry Night blend includes peppermint, chamomile, and passion flower and has a mix of sweetness and mint. Drink it hot or iced--either way, you'll be yawning.
Weighted Blanket, from $249
Given their high price point, I was skeptical about the sleep-inducing claims of weighted blankets. That changed when I tried the chunky knit one from Bearaby. Made of soft and breathable organic cotton, it lulled me into a long night's rest in minutes and kept me cool at the same time. Mine weighs 15 pounds, but it's also available in 20 or 25 pounds.
Note: This article contains affiliate links that may earn Inc.com a small fee on purchases originating from them. They do not influence editorial decisions to include mention of any products or services in this article.
Nov 13, 2020