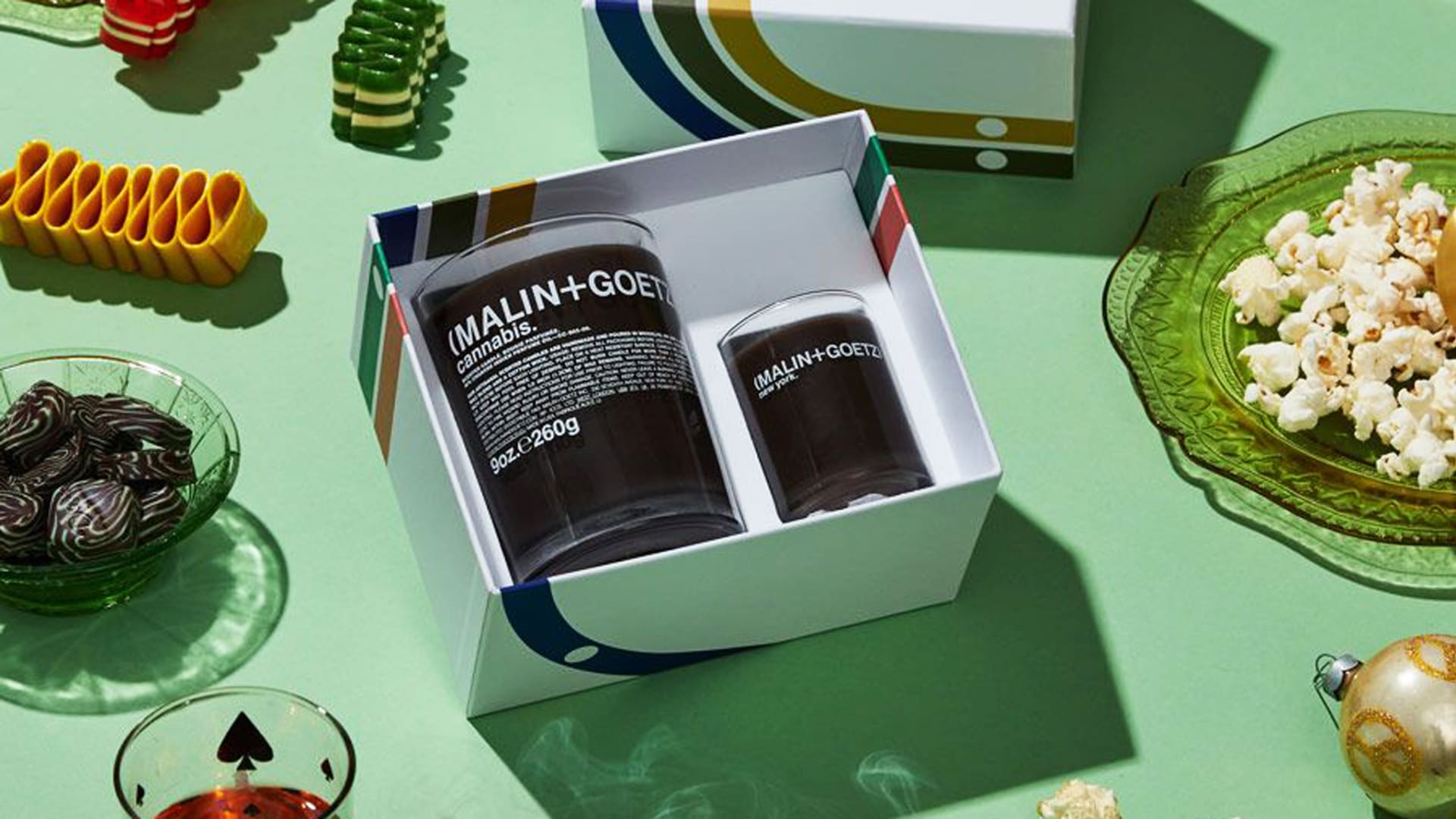 We speak from personal experience when we say that sometimes, giving your friends holiday gifts can feel almost obligatory--like something you have to do. Why not change your perspective this year and have fun by picking thoughtful presents that they'll actually use?
Our five suggestions below are products we plan to give our friends this year.
Fold-Up Bag, $65
A spare bag, whether it's to tote extra clothes or fill with your shopping from that weekend trip, always comes in handy. We love the roomy duffel from Paravel, a travel brand that a former Vogue assistant co-founded with a fashion executive. It folds up into a small square when we're not using it and is made of recycled plastic water bottles. Oh, and it also looks super chic. Available in six colors.
Digital Memory Preserver, from $59.98
Memories, as the old adage goes, are priceless. Legacybox, founded by two school friends who launched it through a Kickstarter campaign, helps you preserve them for life: Fill a box with your old tapes, pictures, audio recordings, and films. The company arranges pickup and digitizes everything into a thumb drive, the cloud, or a DVD. Send in as few as two items or as many as 40.
One Last Song: Conversations on Life, Death, and Music, by Mike Ayers, $24.31
Music figures into all of our lives in some way or another, and this new and fascinating coffee table book by journalist Mike Ayers, published by Abrams Image, looks at the role songs play when notable musicians are about to die. Ayers interviews 30 musicians including André 3000, Rosanne Cash, and Wayne Coyne of the Flaming Lips on what song they'd want to hear at the end of their lives. It's a captivating, keepsake tome.
Make Your Own Hot Sauce Kit, $40
The question as to the best hot sauce, be it mild, medium, or fiery, garners heated opinions. This kit, from Grow and Make, founded by entrepreneur Will Johnston who wanted to inspire people to create, lets your friend craft versions that are entirely their own. Spices--both ground and whole--bottles, labels, and a recipe book are all included.
Gender-Neutral Cannabis Candle, $60
Poured by hand in a Brooklyn atelier, this Malin+Goetz cannabis candle duo has a smoky, peppery scent that kills unpleasant odors and warms any room. It's sustainably produced and gender neutral.
Note: This article contains affiliate links that may earn Inc.com a small fee on purchases originating from them. They do not influence editorial decisions to include mention of any products or services in this article.
Dec 17, 2020