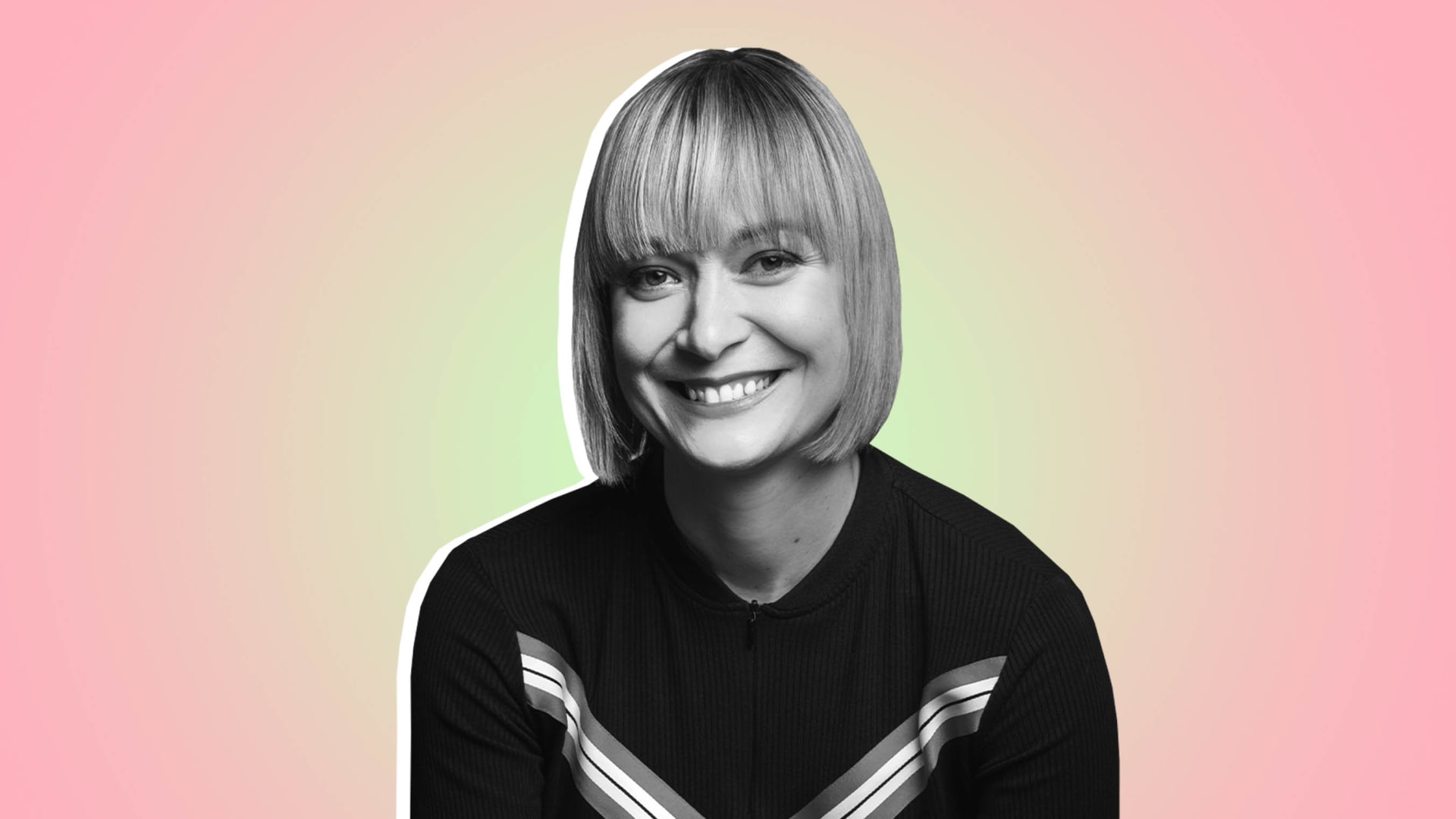 Hayley Sudbury is the founder and CEO of Werkin, a technology platform that helps employers increase diversity and inclusion through mentoring and coaching. Founded in 2016, the company has raised $3 million from angel investors and counts the multinational assurance, tax, transaction and advisory services firm EY among its clients. Sudbury, 42, was born in North Queensland, Australia, and immigrated to London before settling in New York in 2019. An outspoken member of the LGBTQ community, she was inspired to start Werkin after her own experience of self-discovery while working as an executive at Barclays. --As told to Shivani Vora
Coming out as gay has been integral to my journey as an entrepreneur. I was working as a successful banker at Barclays when I really started to accept that I was not straight. Soon after, I realized that I had no LGBTQ role models in my work life.
Barclays has since become much more inclusive and diverse. But at the time, it was a pretty conservative environment. There were no visible gay women in the commercial bank area where I worked, and I knew of one gay male employee.
Being gay or different was not celebrated the way it is today. And at that point, I knew that I had to find a different path for myself professionally. I wanted to build something to create change for the situation I was in, which was a lack of mentors in my field who had my back and would help me continue to climb professionally.
I left Barclays and started my coming out journey to friends and former colleagues. During that process, I did a temporary consulting gig at a company and decided not to share that I was gay after I heard colleagues making nasty jokes about someone being gay and witnessing a generally toxic environment.
After a few months of keeping up the charade, I realized that not being able to be open about who you are is exhausting. And as luck would have it, during that time, I started to discuss the possibilities of technology to close the inequality gap with Angella Newell, a rockstar user-experience architect.
Angella and I had met through mutual friends in London and had collaborated on a number of passion projects. Following multiple conversations, we launched Werkin in 2016.
We reflected on how you can stay in an organization and grow if you're a minority or LGBTQ, or self-identify as anyone who is underrepresented. This is exactly what I wasn't able to do at Barclays at the time. And I wanted to change the experiences for people like me. It made the most sense to use technology to achieve our purpose because it's something that we would be able to easily adapt if and when as needed.
We created a user-friendly app and then an enterprise platform with supporting algorithms to determine what diversity looks like in a company. Werkin then puts intention into action-- the data is shared with senior executives and employees devoted to workplace diversity who have multiple ways to support minorities. They can book regular mentoring sessions with these minorities right on the platform, for example, or offer leadership coaching sessions.
The idea is to start with one employee and scale up to offer multiple employees the same level of support. We had our product but needed credibility by getting actual clients, and did that by running a pilot program for the Women in Banking & Finance network. The pilot was a success and gave us access to top companies where these women worked.
We have also worked with the public sector and built out our programs, working initially with the Westminster City Council. And we have had over 150 companies globally on the Werkin platform. EY is one of our largest clients to date, and we have also worked with BBC, Google, and Cisco.
Up until now, we've been hired mostly by large companies, but we're launching a platform in August targeted at small and mid-size businesses. I believe these businesses can be the future for humanity, radically changing how we live and work. They are smaller and purpose led, faster to take action, quicker to see the benefits.
Jul 13, 2021