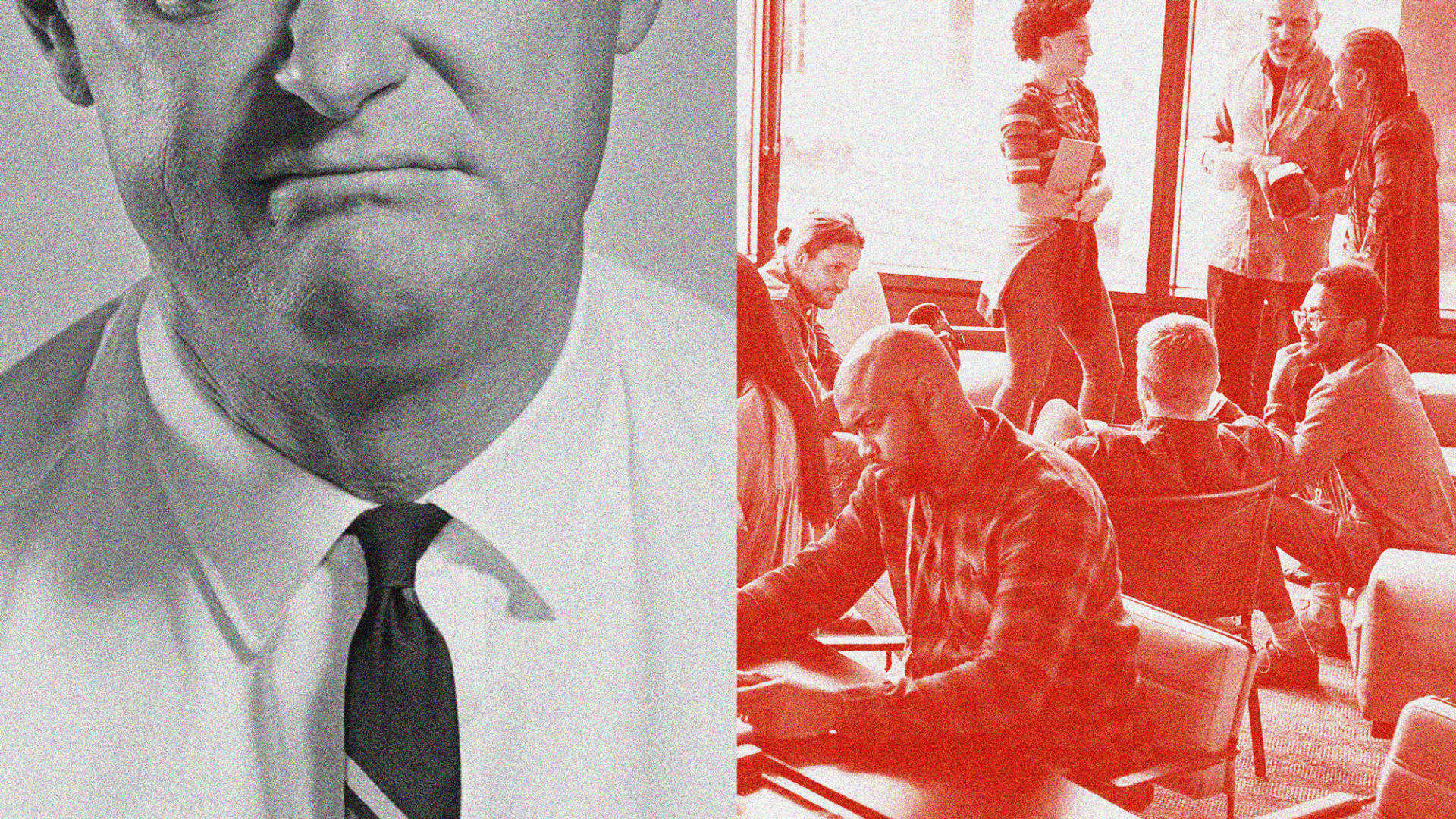 In a survey of more than 6,000 professionals, Momentive (formerly Survey Monkey) found that, at every job level, nearly 72 percent of entry-level workers feel like diversity, equity, and inclusion initiatives are "an important factor in a company's ability to drive success." In contrast, less than half or 48 percent of owners and C-level executives felt that way.
Digging into the data a bit more reveals that 51 percent of white executives and 44 percent of white senior management consider diversity, equity, and inclusion to be a "distraction from the company's real work."
Momentive's chief diversity and social impact officer, Antoine Andrews, told me he was surprised by the data, particularly the disconnect between leadership and entry-level team members. He also provided some insight into what could be fueling the results: "Lived experiences has a ton to do with how people are seeing this work and what's important to it."
While this data may feel like a blow if you're working hard to build an inclusive brand where both your teams and your customers feel like they belong, don't fret. Here's how to use it as fuel to make forward progress with your company.
1.Listen with empathy
Although you may not agree with the opinions of others, that doesn't mean you can dismiss them. Arguing to get others to see your side of things often doesn't work so well either. If you need evidence, just look in the comments section of a heated Facebook debate.
Empathy is the key to engaging with someone who has a different point of view than you. If you find that people you work with feel diversity, equity, inclusion, and belonging efforts are a distraction, take the time to find out why.
Ask genuine questions to understand their feelings and line of thinking. Engage in dialogue, not for the purpose of proving your point, but to give others who've expressed unpopular opinions the opportunity to let their voice be heard.
Business is about belonging. That means creating environments where people have the psychological safety to disagree, knowing that others will listen and engage with empathy and respect, rather than disdain.
2. Use your power
If your leadership isn't on board with diversity, equity, inclusion, and belonging, that doesn't mean efforts have to die. You have the power to make positive change no matter your organizational level.
While it works well when there is top-down support for important work, leaders don't always get it right and aren't always the source of the best ideas or line of thinking.
Lean into the power you have by ensuring that you make everyone on your team and everyone you interact with in your company feel seen, included, and like they belong.
You've no doubt seen those videos where one person pays for the coffee or toll for the person in line behind them. That one good action was the spark that caused a chain reaction of many others paying for the person behind them and other good deeds.
Your actions to model inclusion and belonging can be the spark that causes a massive palpable ripple effect within your organization that cannot be ignored.
Don't relinquish or underestimate your ability or power to make a difference. Bottom-up and grassroots efforts are effective.
3. Find different ways to connect diversity to business results
A few years ago, I made a black bean chocolate cake for the holidays. The cake was delicious to me, however almost no one else ate it. I made the error of letting them all know it was made of black beans, and they had a hard time imaging it as a tasty dessert.
My lesson learned was to work on how I presented my healthy desserts. I now know I should just say, "here's this chocolate cake, it's so good!" and leave out any details that would deter them from trying it, so they can make an informed and unbiased decision.
If your leadership feels diversity is a distraction now, that doesn't mean that's the way it will always be. That may mean you need to find a new way to demonstrate its value to the business that will enable leaders to make a decision about it free from any pre-existing biases.
Try running diversity and inclusion related experiments on a small scale and showcasing positive results. Also, consider presenting initiatives and efforts with different messaging altogether. Get creative with your efforts, knowing that packaging and messaging often play a big role in how certain topics are received.
Building an inclusive brand can be tough work, and you likely will experience some resistance along the way. Don't get discouraged. Stay vigilant, and adjust your approach as needed. In time, you will start to see positive change for the better.
Oct 1, 2021