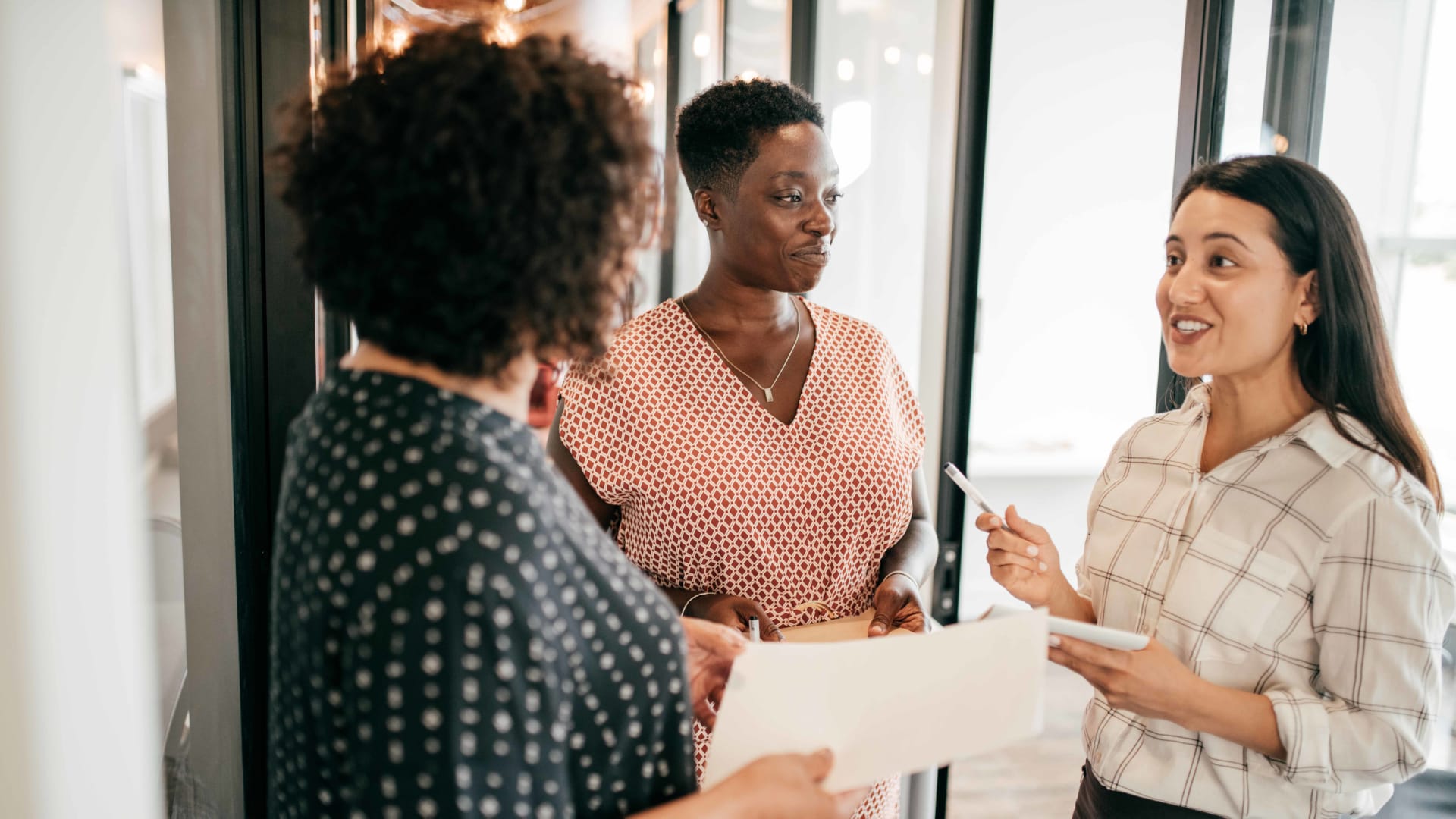 The other day I sat in on workshops as part of the first annual National Employee Resource Group (ERG) Day. ERGs are voluntary, employee-led groups made up of people who share a particular characteristic such as gender, ethnicity, religious affiliation, sexual orientation, or being a veteran. It's been reported that upwards of 90 percent of Fortune 500 companies have active ERGs.
The groups exist to support its members with networking, career development, and to provide a safe space to talk about work-related challenges and issues among others who have a similar background or life experience.
If you don't already have employee resource groups in your company, here are three great reasons to start them.
1. They contribute to a sense of belonging
Business is about belonging. When your customers feel like they belong with you, they reward you with their loyalty. The same goes for those on your team. When the individuals who work with you feel like they belong, they will also reward you with their loyalty.
It isn't easy being different from others you work with. Having a company-supported community readily available with others who get you demonstrates that your company sees you and understands that you have unique needs to need to be addressed in your quest to reach your career goals.
The more those on your team, particularly those who have differences, know that you see and support them, the easier it becomes for them to feel like they belong with you.
2. They help you reach diverse and niche consumers
When I worked my corporate job, I was an active member of our African-American ERG, and even led it for a number of years. I also participated from time to time in the group for women. The experience proved valuable for me, and gave me audience with senior leaders who I might not have had access to during the course of working in my primary role.
Even with all the benefits of being a part of the ERG's I always felt we could have done more, particularly by working with our marketing teams to help reach more diverse customers.
More and more brands are tapping into their ERGs to help them co-create campaigns. Both Spotify and Target for instance worked closely with their African-American ERGs to produce Black History Month campaigns customers loved. They helped them with themes for their campaigns, curated music playlists, and selected products by Black creators to feature in the stores.
You can work with your teams to help you in your efforts to be more inclusive with your marketing. Start with a simple project and then expand as you learn and gain momentum.
3. They help you build a culture of inclusivity
During the workshops media and technology company Mogul held for National ERG Day, I shook my head knowingly as the speakers talked about how ERGs played a major role during the turbulent weeks following the murder of George Floyd. Members helped lead conversations about race, systemic racism, and how that plays out at work.
The panelists made note of how essential the ERGs were to facilitating these dialogues and in keep important topics of diversity, inclusion, and belonging front and center, no matter what is happening in society.
Attracting and retaining diverse talent becomes much easier when you have a company culture that is ripe for inclusion to thrive. Establishing these resource groups as an outlet for both your team members who need it demonstrates your commitment to making everyone feel like they belong. It also sets the stage to showcase your commitment company wide to diversity, equity, and inclusion.
You don't have to have thousands of employees on board before establishing your resource groups. A company with even a few dozen people can benefit. Not only will your diverse team members appreciate it, but you'll reap the benefits of building an inclusive culture right from the start.
Nov 26, 2020