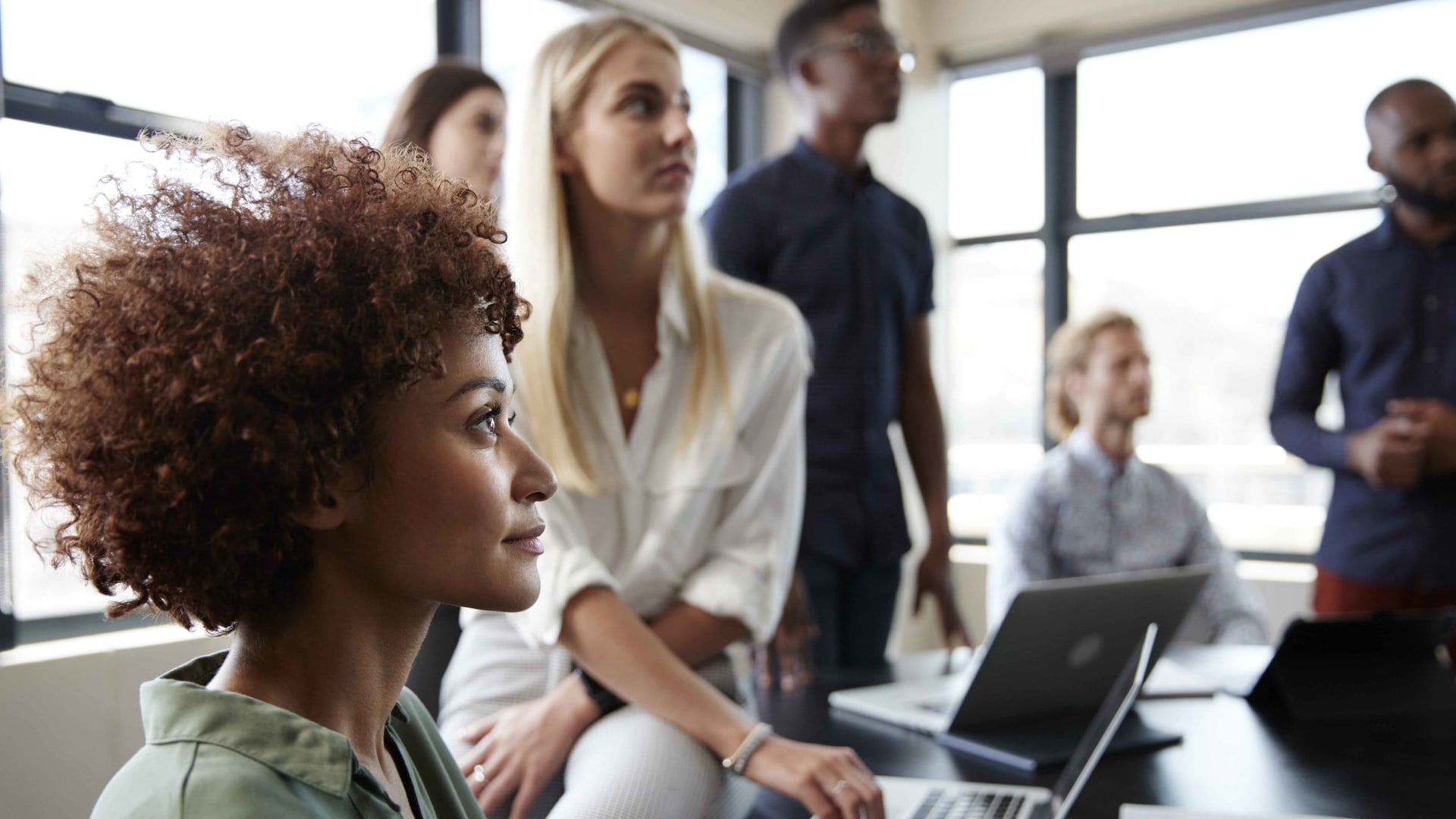 Since the death of George Floyd, a lot of companies have put increased effort into diversity, inclusion, and belonging. Many have focused their resources on building a more diverse team. But as more brands are figuring out how to find and engage diverse talent, many are finding that they are unsure of how to go about doing so in an authentic way.
I've talked to a lot of business owners on this topic over the past few months. One question that popped up more than once was how to engage existing diverse team members to help with diversity recruiting efforts.
The quick answer is this: Don't ask.
If they volunteer to be a part of an initiative, or raise their hand to participate in already planned recruitment events, such as going to the Black MBA Conference, that's OK. But to ask them to plan or even seek their input on your strategy on how to attract a more diverse team is entirely different.
While diversifying your workforce is the right thing to do, it isn't the job of your diverse team members to serve as unpaid consultants. They already have their day job, in addition to the weight of being one of a few on staff. Thus asking them to participate in such an initiative puts them in the uncomfortable position of having to do extra work and add value in an area that may not be their area of expertise.
As a brand, if you are serious about building a diverse team, and don't have the capabilities internally that enable you to do it today, invest resources in getting outside help. There are an abundance of consultants, diversity recruiters, and communications strategists that can help you find top diverse talent, and craft the right messages that help you attract them. Besides, investing money in this area demonstrates your commitment.
Getting diverse talent on your team is only a starting point. You also have to do the work to ensure you retain them.
There are many benefits to building a diverse team that is representative of the customers you want to serve. But just because you assemble a diverse team doesn't mean that you'll automatically reap the benefits of having one.
It is important for you to create an environment that is ripe for a diverse team to thrive. You need a culture where everyone feels like they belong. A culture where differences aren't expected to be checked at the door but are seen as an asset. A culture where everyone's voice is welcomed and heard.
Cultures like these don't just magically happen. They are carefully built and nurtured.
If you want to engage your existing diverse team members, do it from the lens of getting feedback from them on how to build a more inclusive company culture. Focus on getting insight about their own experiences, rather than having them project what will work for others.
But don't just capture insights on the experiences of your diverse team members. Everyone on your team has a role to play in building and nurturing a diverse and inclusive company culture. Get input from everyone on your team, and than tease out if there are aspects of your employee experience that need to be improved upon, particularly for your diverse talent.
Business is about belonging. And you'll be better able to make everyone on your team feel like they belong when you focus on creating an environment that allows them to thrive.
Oct 30, 2020