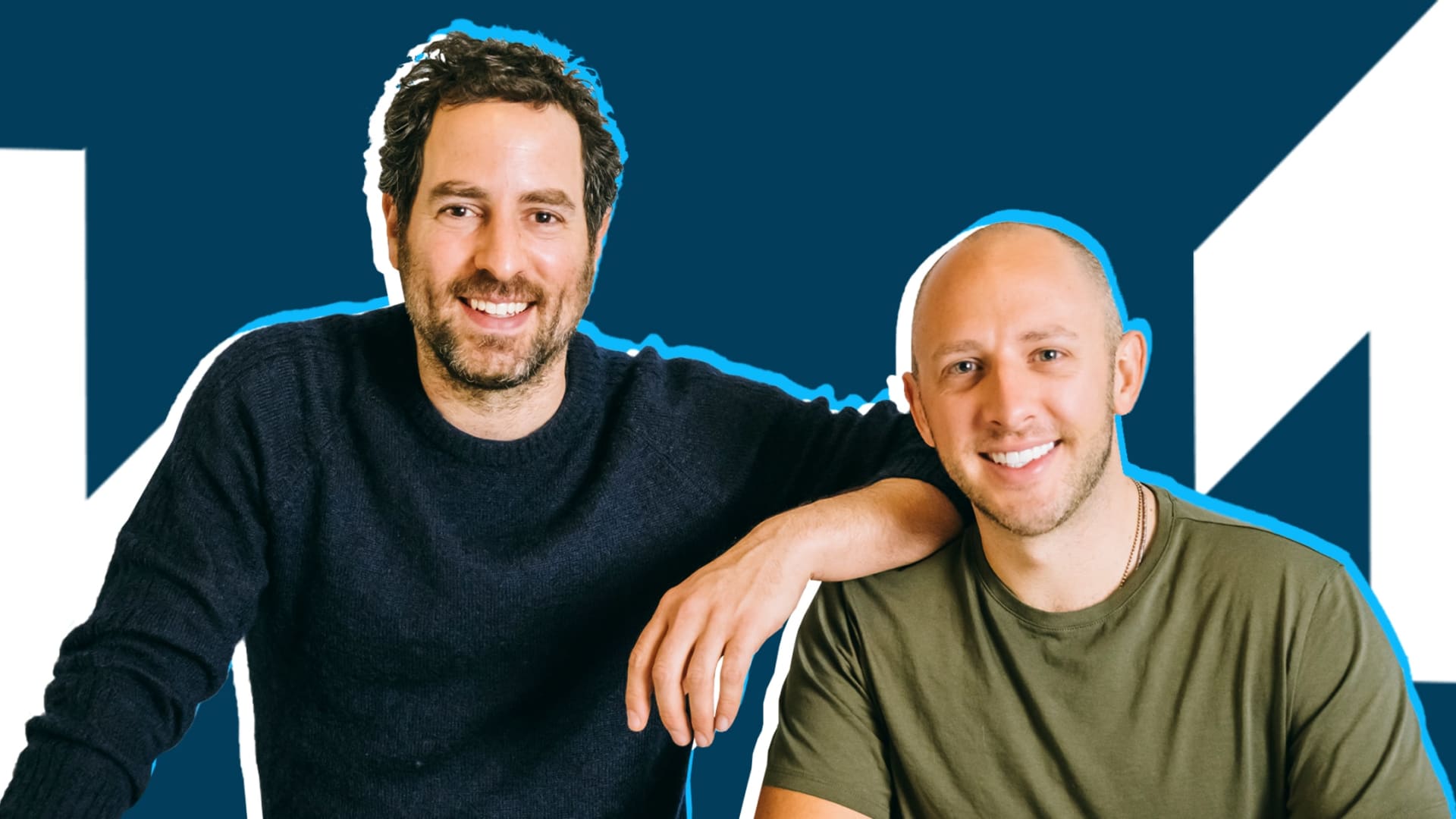 To build a successful brand that customers love, you must be able to articulate why your product should exist and be willing to share that story over and over, says Randy Goldberg, co-founder and chief brand officer of Bombas.
Founded in 2013, the high-end sock maker made a name for itself with a pledge to donate one pair of socks to a homeless shelter for every pair sold. The company has since added T-shirt lines and has donated more than 40 million clothing items. It's also made the Inc. 5000 list of America's fastest-growing companies each of the past three years, and is a two-time Best Workplaces honoree.
Goldberg and David Heath, Bombas's co-founder and CEO, spoke with Inc.com managing editor Lindsay Blakely in an Inc. webinar, "Your Next Move: Build a Business People Love," on Thursday. Watch the clips below to learn how the company grew from a crowdfunded startup to a Shark Tank hopeful to a powerful player in the direct-to-consumer world.
On why social impact and great products go hand in hand:
On the importance of a narrow focus in the early days of your business:
On using email marketing to get early traction:
On communicating with customers without sounding "sales-y":
On why Bombas is looking beyond short-term growth:
On a powerful way to motivate employees (that's also free):
Sep 11, 2020