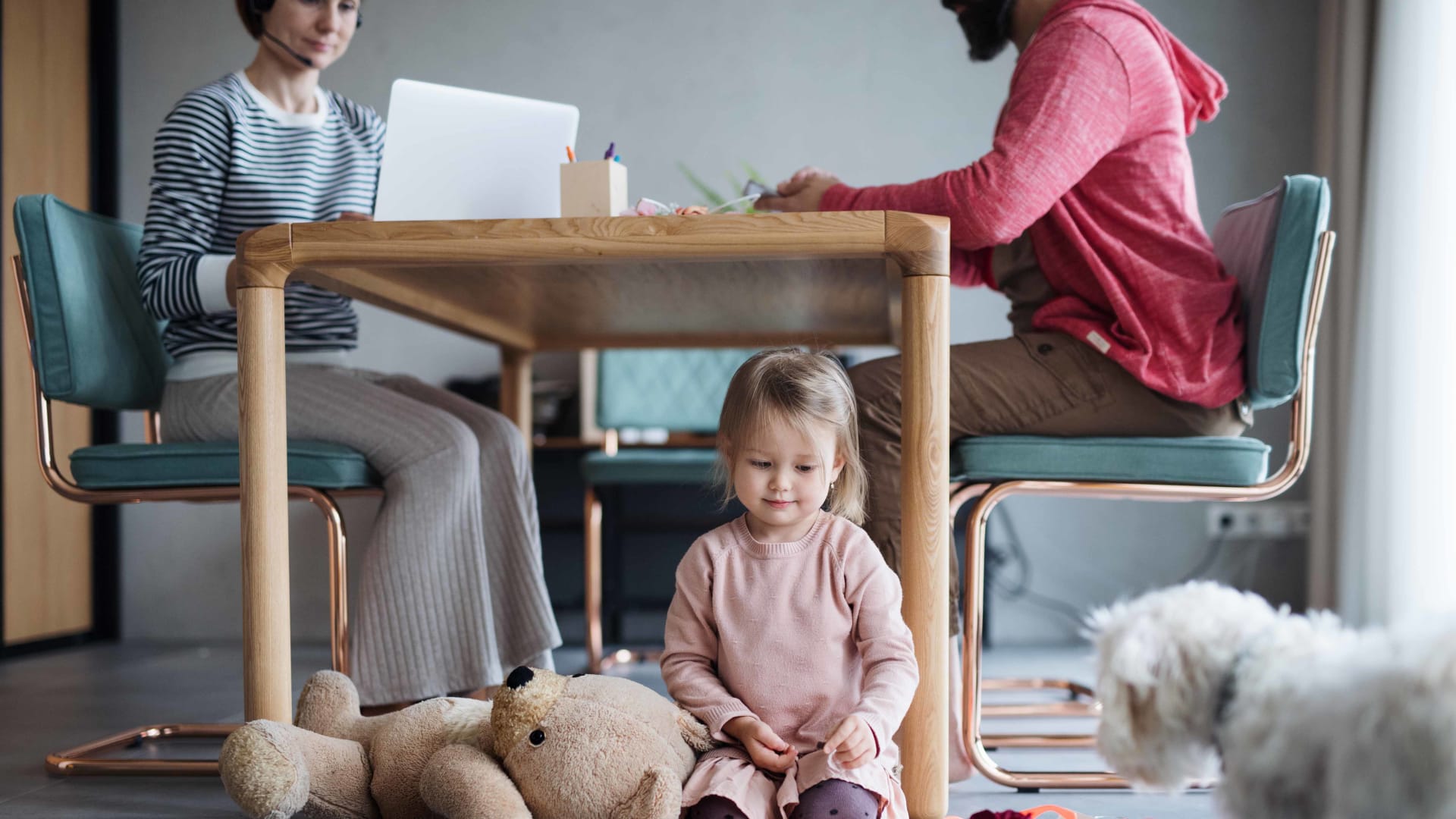 A year and a half after the first pandemic shutdowns, many working parents are still considering leaving their jobs, according to a new survey by Cleo, a San Francisco-based startup that lets companies offer family planning and parenting support as an employee benefit.
The survey, released Friday, polled 1,529 U.S. parents who work full or part time and have children up to age 18. It found that 40 percent of working parents are considering a career change, and parents of color are 28 percent more likely to leave their jobs than White parents. For employers who are anxious to retain workers in a tight labor market, the report sheds some light on the struggles facing employees with children and other caregiving responsibilities.
Pay was the most common reason respondents gave for leaving their current jobs: 44 percent cited insufficient compensation. Other reasons included a lack of advancement opportunities (39 percent), a need for more flexibility (38 percent), caregiving responsibilities (32 percent), insufficient support from their employer or manager (28 percent), insufficient benefits (24 percent), and discrimination at work (16 percent).
More than half of parents still don't have access to full-time, reliable child care, according to the report, and 25 percent have no child care access at all. Child care topped the list of benefits that respondents said would make them feel more supported, but only 19 percent said they currently have access to child care benefits through their employers.
Aug 13, 2021