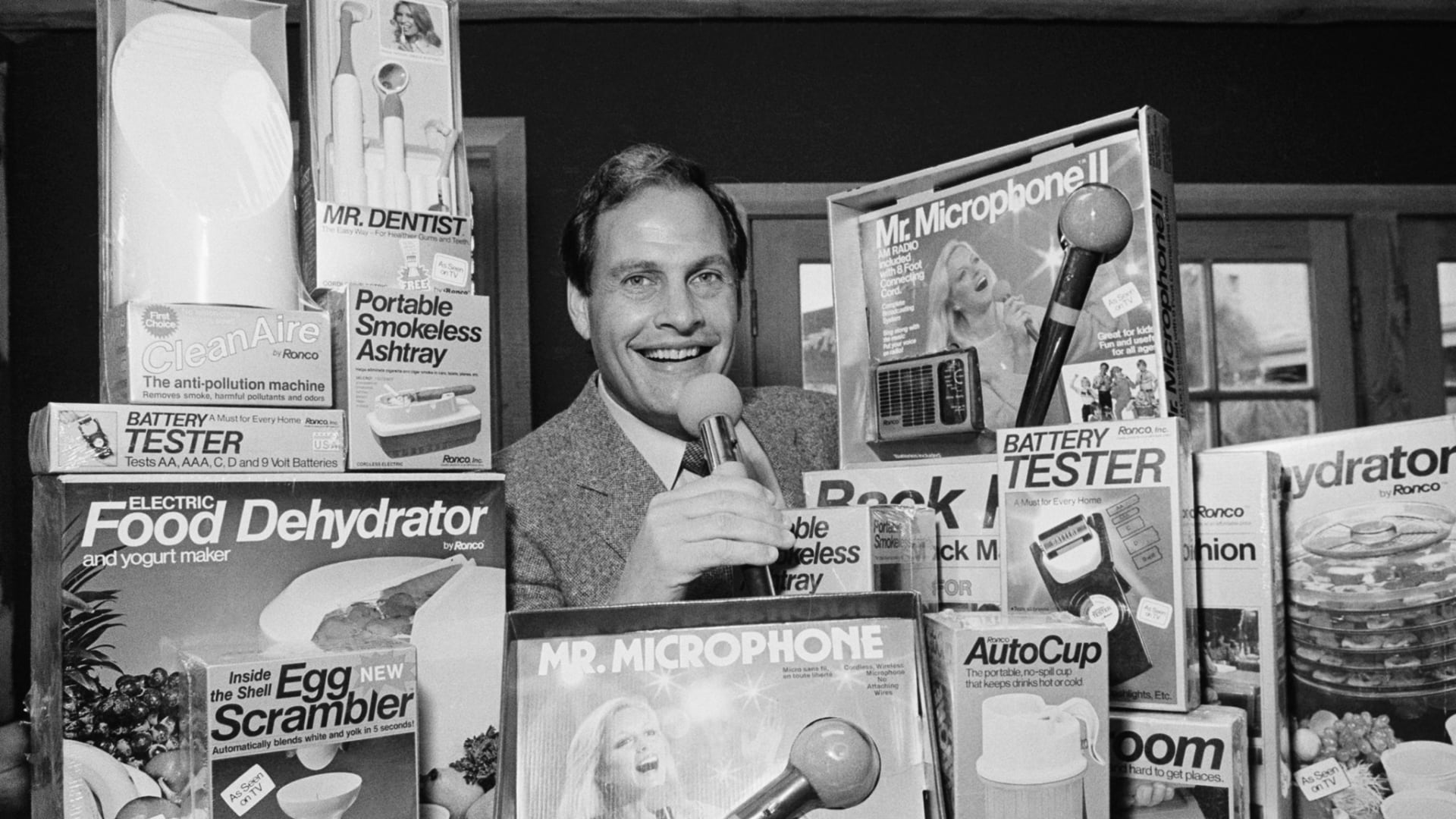 Popeil's commercials first aired in the 1950s, according to the AP--predating home-shopping channels like QVC. He is credited with popularizing catchphrases such as "But wait--there's more" and "Set it and forget it." His inventions, which include Mr. Microphone, a microphone that could work with a nearby radio, and the Showtime Rotisserie, a countertop oven, brought in a combined $2 billion in sales.
Popeil got his start as a salesman in a Chicago Woolworth's, doing demonstrations of the Chop-O-Matic, a food slicer invented by his father, Samuel Popeil. He started his own company, Ronco, in 1964, selling kitchen appliances and other household gadgets. His first TV commercial was for the Ronco Spray Gun, a garden hose nozzle that could be loaded with tablets of soap and fertilizer, he told Inc. in 2009. Over the next several decades, he became a ubiquitous TV presence, skilled at selling products to consumers who never knew they needed them.
After Ronco was forced into liquidation in 1984, Popeil bought back its trademarks and inventory and started over, according to The New York Times. He went on to make an infomercial for a food dehydrator, which he said resulted in more than $90 million in sales. He sold Ronco in 2005 for about $56 million, the Times reported; the company soon went bankrupt, but was bought by a private-equity firm and relaunched in 2007, according to Forbes. In 2011, it was acquired by CD3 Holdings, a consumer-products holding company.
"If I create a product, I can market it as well as or better than anyone on the planet," Popeil told Inc. in 2009. But he also believed in the quality of his inventions, and ranked some of them among the "great consumer products of our time," alongside the DustBuster and the George Foreman Grill. "When you make your own products and you put your name on them, you better have something good," he said, "or else when you walk down the street, people will be throwing stuff at you."
Jul 29, 2021