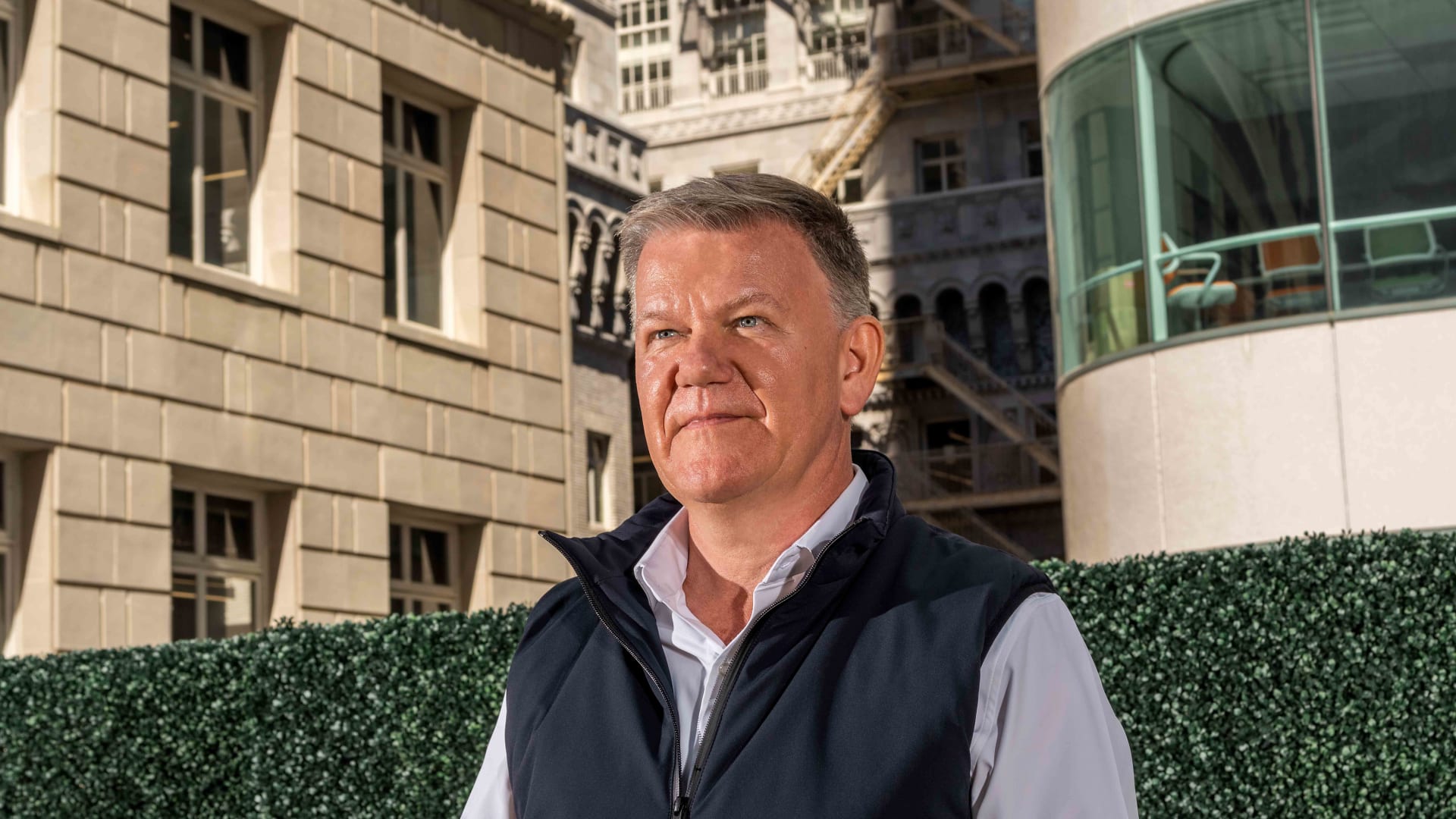 Fintech startup Varo Bank is one of several fintechs and "challenger banks" in the U.S. aiming to take on the big financial institutions by catering to the customers those institutions neglect: people with lower incomes and little wealth. Last year, it became the first company of its kind to secure a national bank charter. Here, CEO and co-founder Colin Walsh talks about serving the underbanked (without overcharging them) and completing Varo's regulatory journey over Zoom--all while landing at No. 7 on the 2021 Inc. 5000 list. --As told to Sophie Downes
My last role before I started Varo was in London, running the European consumer business for American Express. At that point, I'd had an interesting, exciting career--I'd spent 25 years in traditional financial services. But it had dawned on me that the system worked really well for the "haves" but fell short for the "have nots."
Incumbent banks struggle to profitably serve mass-market consumers. They focus on them with minimum balance fees, transaction fees, overdraft fees, and all of these charges required to make the unit economics work. That creates a real divide between the consumer and the banking institution; a lot of people paying these fees need help the most. They need to stabilize their cash flow, they want to start building savings habits and being paid interest on their savings, and they need tools to help them, especially if they don't have a credit score or have damaged their credit score. In many ways, they feel shut out.
We launched our first app on iOS in 2017. One of the big aha! moments for me was in early 2019, when we launched Varo Money on Android. Before then, I hadn't appreciated how huge the audience was that Varo could serve. We started seeing people in rural communities adopting our product and referring friends. Since we launched the app, we've acquired close to four million customers.
We made the strategic choice to pursue a bank charter early on. It's given us significant economic advantages over other fintechs, as well as incumbents. It used to be that every time a customer made a card transaction or deposited a check, we'd have to pay a fee. None of that occurs anymore, because we've effectively eliminated the intermediary of the sponsor bank and gained direct access to the national payment system. So our costs have come way down--we're able to generate more revenue by monetizing deposits and we can offer a wider range of products.
Getting the charter took over three years. We were in that last stretch right before Covid. We received FDIC approval in February of 2020, and then the pandemic hit. There were all these anxieties around whether it would delay getting the charter, and what the impact on our business would be. But the business actually accelerated, and regulators realized we could do this remotely, so we got our final approval over Zoom last year. Once we had the final OCC approval and had raised all our capital, we were able to go to the Fed and set up the bank holding company. That culminated in our being granted approval to officially open Varo Bank on August 1 for friends and family testing, and then open it up to the public on October 1 of last year, the absolute height of the pandemic. Now, we've grown 175 percent in customer acquisition year over year, just in the second quarter, and over 100 percent in spend volume over the platform.
When I look to the future, it's about continuing to challenge ourselves and the industry at large to do better. We're working on offering joint accounts and joining the Zelle Network, which we can do now because we're a bank. I'd like to see us help customers build wealth--maybe in the form of micro- or robo-investing or access to crypto. We're thinking about credit cards. I also clearly have my eye on becoming profitable within the next year, which will differentiate us in the fintech space. It's also something the regulators care about.
Somebody once described me as the Winston Churchill of banking: "We'll not surrender." I'm really optimistic. I think some inefficiencies and structural barriers to financial equality will start to fall away, and I look forward to the day when all consumers can enjoy the things that were once only available to people who had money. I feel like that day is coming.
EXPLORE MORE Inc. 5000 COMPANIES
Aug 17, 2021