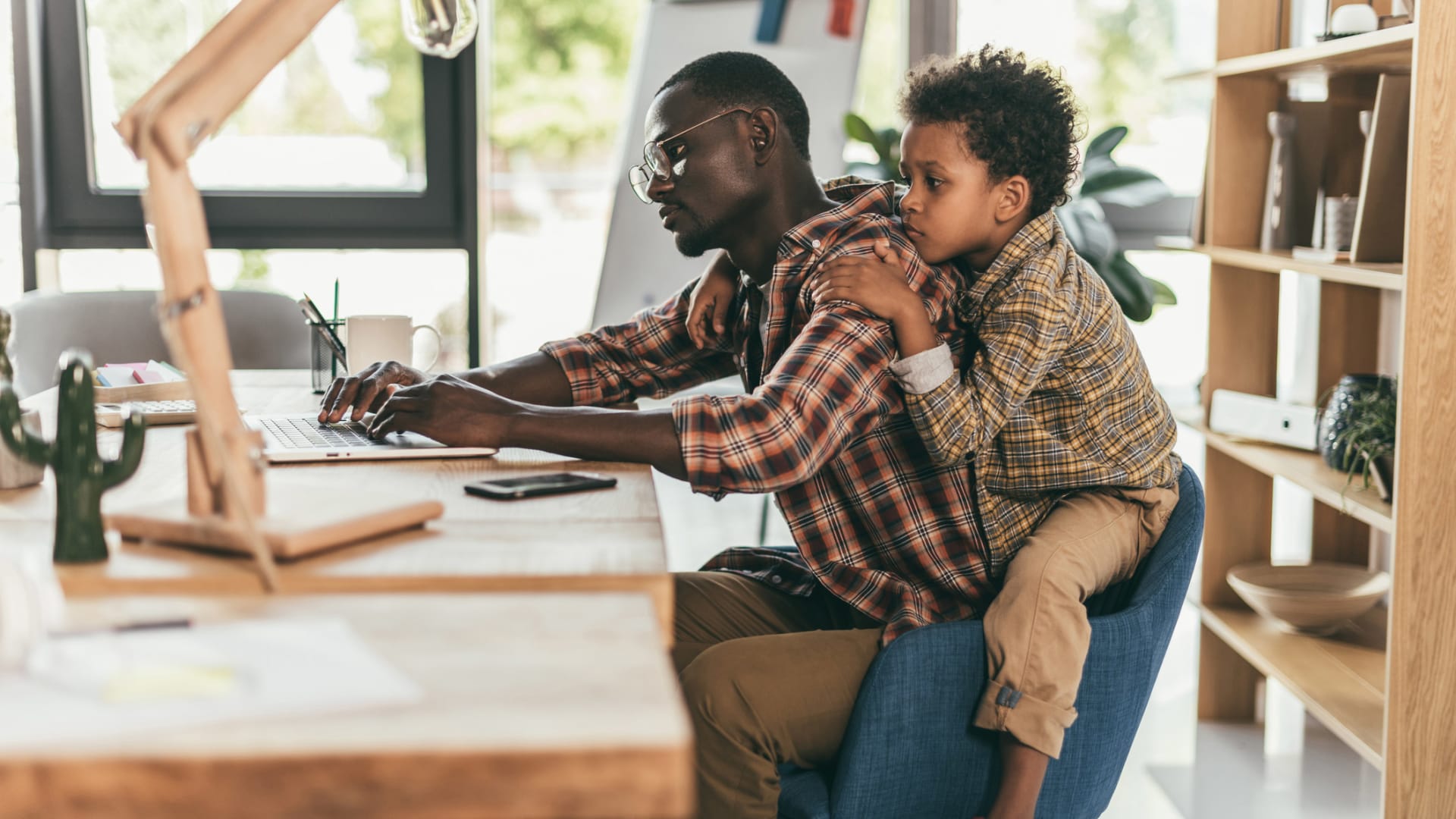 Summer camps and schools are reopening, but life hasn't gotten easier for working parents. That's according to a new survey commissioned by Vivvi, a New York City-based child-care provider that lets companies offer daycare and preschool as an employee benefit.
The survey found that, despite a greater emphasis on flexible work during the pandemic, many parents are still struggling. Conducted in late spring by market research consultancy Wakefield Research, the survey polled 500 full-time employees at companies with staffs over 500 and who have children ages 5 and under.
While 80 percent of respondents said they received flexible working arrangements in the past six months, almost 40 percent of those parents said that greater flexibility led to working more hours. This can have serious effects on employee well-being, engagement, and turnover: 66 percent reported experiencing burnout, and 38 percent said they've considered looking for a different job or even leaving the workforce due to pandemic-related child-care challenges. This could pose a problem for businesses that are already having trouble finding and retaining qualified workers as they reopen.
That doesn't mean parents don't want more flexibility -- 94 percent said it would benefit them -- just that it's not enough as a stand-alone policy, according to the survey results. Complicating the situation, many caregivers don't feel comfortable raising the issue of child care with their employers, according to the survey. Sixty-six percent of respondents said they worried that speaking too much about their struggles would mark them as a "problem employee."
More robust benefits could be the answer: 82 percent of respondents said being at home more with their children during the past year has made employer-provided child-care benefits more important to them. But 23 percent said their employer has no child-care benefits at all. And even companies that do offer child-care benefits don't always consult employees with children when designing them. More than a quarter of respondents said they or other working parents weren't involved at all in determining their company's benefit offerings.
Jul 20, 2021