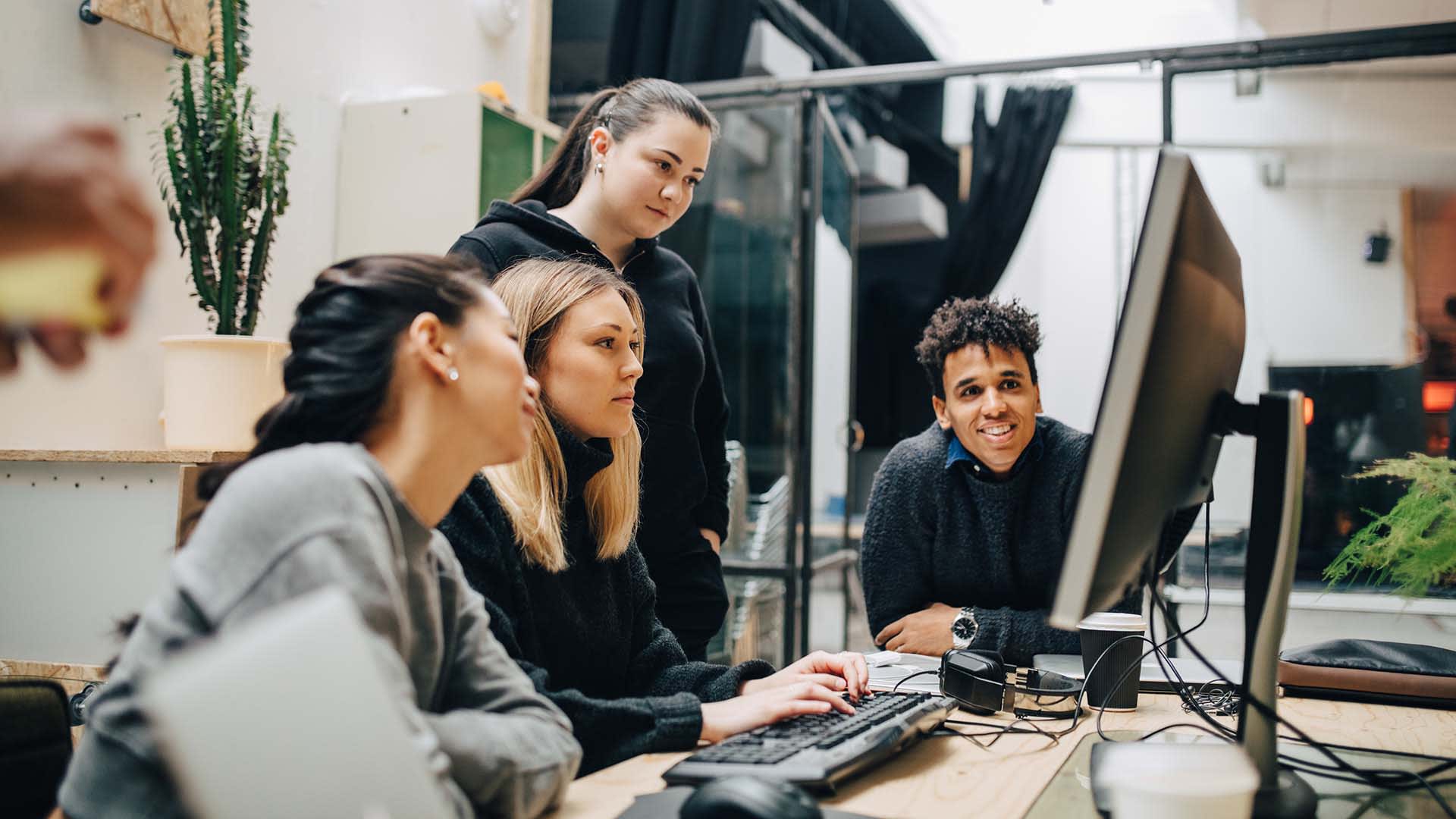 Entrepreneurially-minded people are always asking me how to find someone to work with. They need help building a team and are looking to connect with other like-minded individuals. But how? And where? There's no one right method or place, but there are a set of best practices to take advantage of. And with hundreds of thousands of Americans quitting their jobs to strike out on their own as consultants, retailers, and small business owners, there's no greater time to be looking than now.
For entrepreneurs who need a team to help them start a company or launch a new product, achieving long-term success is not about hiring for a certain set of skills. It's a matter of finding individuals who share the same vision, mission, and enthusiasm. This has never been more obvious to me than right now, after wrapping up my first international conference for entrepreneurs. The three-day RiseUp Summit in Cairo, Egypt featured more than 200 speakers from around the world, including artists and founders on branding, raising money, and launch strategies.
You could feel the electricity in the air. Because it doesn't matter where you live or where you're from: Having the passion to create and launch a new product is magical. Getting to meet other entrepreneurs from around the world was the most incredible aspect for me personally. There was no question in my mind that the trip was worth every bit of my time and effort.
Today, we aren't limited by geography. We can find team members to help us bring our vision to life from all over the world.
Here are my four simple tips to help you build a strong team organically.
1. Attend events for entrepreneurs.
It doesn't matter whether the event is being held online or in-person. You need to identify where potential members of your tribe are gathering so you can show up.
Don't be afraid to travel, but do take precautions to keep yourself safe.
That said, the world is so much smaller than it used to be because of the all the ways we can communicate online. If you cannot travel, there are still so many opportunities for you to meet and get to know curious, action-oriented people. But you must be proactive in doing so, and showing up is the first step. When you find a thriving community that you want to join, begin showing up regularly and asking questions.
The pandemic forced so many communities to begin meeting regularly online. Take advantage of it.
2. Make a habit of saying hello first.
You never know who you're going to meet sharing a cab, standing next to a water fountain, or waiting for the next speaker -- which is why you should make a habit of reaching out and introducing yourself to others first. You cannot tell the contents of a book by its cover, so don't discriminate based on appearance.
I met the most remarkable individual (who was also speaking at the conference) in the cab we shared to our hotel. We quickly bonded because we both use social media to educate and inspire others. I learned a lot about working abroad from him in a very short time, and later on, he introduced me to another like-minded entrepreneur -- one whose excitement for entrepreneurship could not be concealed. You could see it in his eyes and hear it in his voice! Entrepreneurs are alike in that way.
If you're not ready to introduce yourself first, you can signal your readiness to meet others by smiling, making eye contact, and listening.
3. Value enthusiasm above all else.
As far as I'm concerned, the single most important factor when building your team is that you find people who share your boundless enthusiasm for getting the job done. Skills can be taught, but enthusiasm is priceless. Team members who refuse to stop, quit, or give up will see you and your business through hard times. Plus, having a positive attitude is contagious.
Never discount the importance of enthusiasm.
4. Join the conversation happening on LinkedIn.
LinkedIn is the place to be for entrepreneurs. It's where they go to admit their failures, celebrate their successes, market their products, and find new clients. Much more so than on any other platform, people genuinely lift each other up by supporting each other's businesses. You will find more free educational events for entrepreneurs than you could ever hope to attend and thought leaders to learn from.
All entrepreneurs need help meeting the right people and building their teams. Consider joining a team to help you prepare to lead your own.
Dec 3, 2021