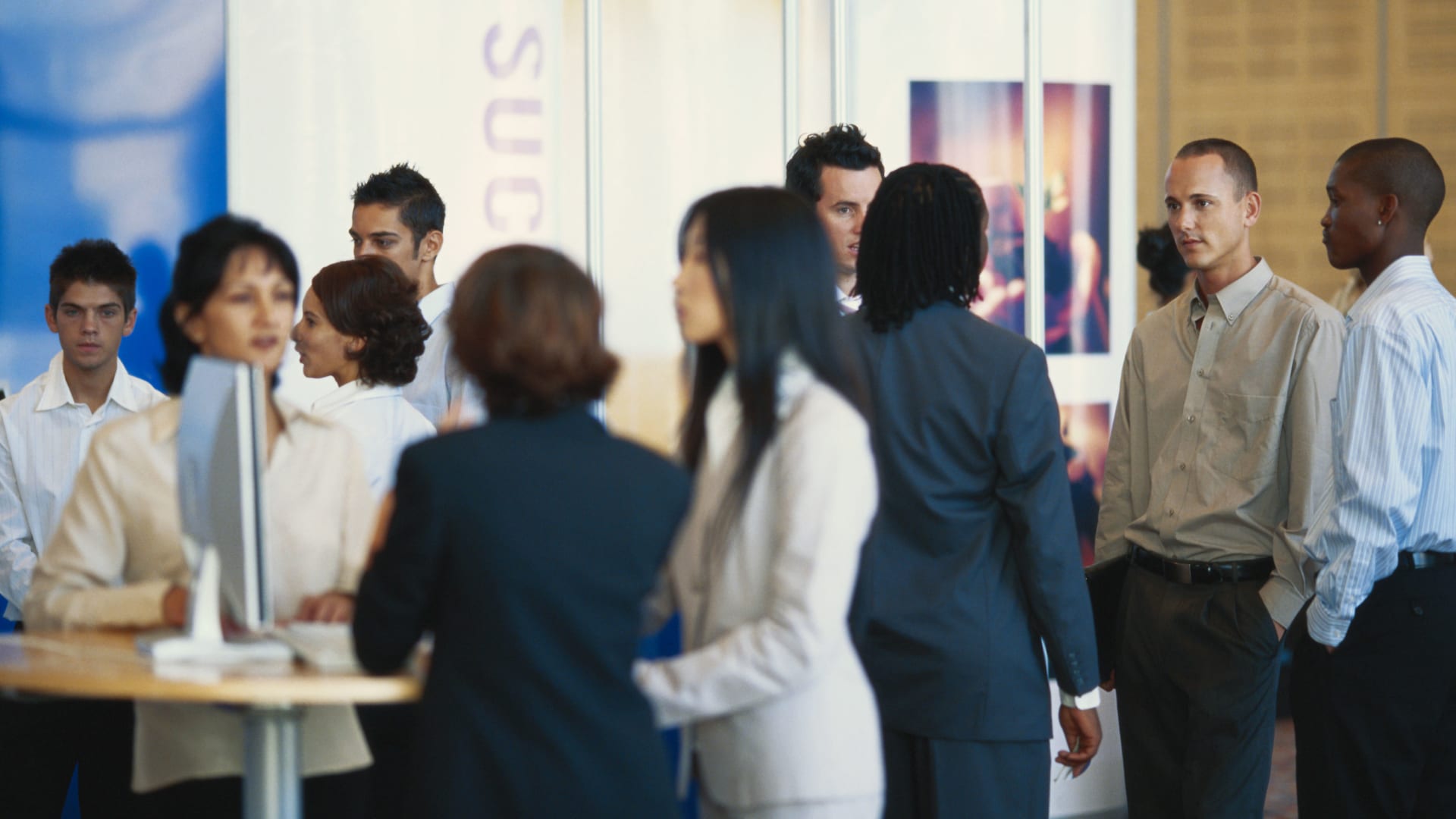 If you're serious about innovation, you must attend the trade show that is relevant to your field. This allows you to identify companies for potential partnerships. It also shows these companies that you are a professional. Inventors who repeatedly license their ideas for new products attribute much of their success to the relationships they've built. Why? Because they're given targets to hit and can receive feedback quickly, which is crucial to developing an idea that companies will actually want to license.
After a difficult couple of years of trade shows being canceled and postponed, it appears they are coming back in full force. Last week, my business partner, Andrew Krauss, attended SuperZoo--the annual trade event for mainly dog and cat products--in Las Vegas. Business is booming in the pet industry, he told me. The trade show floors were so packed that it was difficult to hear. The pet industry is recession-proof, he learned: Pet owners are willing to spend money on their beloved companions day in and day out.
When you intend to secure a licensing agreement for your invention, the best way to approach trade shows is by walking the floors with your marketing material in hand, ready to show off when appropriate.
I strongly advise you against purchasing a trade show booth to display your prototype. This is an expensive rookie mistake. Waiting for someone to come by and discover you--especially when you don't even have a product for sale--isn't an effective strategy. It's also way too much exposure. Doing this is akin to asking someone to rip you off.
I caught up with independent product developer Cigdem Delano, who attended SuperZoo for the third time this year, to show you how easy it is to connect with open innovation companies at trade shows. (Full disclosure: Cigdem was a member of my coaching program, inventRight, years ago.) In addition to inventing for the pet products industry, she has commercialized an innovation that makes pendants hang correctly on necklace chains.
Why did you attend the show?
SuperZoo is a great place to grow and develop your network. You're able to see what's new, learn what's trending in pet products, and meet people you otherwise would not be able to. The presentations are also very educational. My licensee, Advance Pet Product, placed my patented invention--a bowl that does not spill, named the Unspill-a-Bowl--perfectly in their booth. It got a lot of attention, with many retailers expressing interest in carrying them in their shops.
How has your experience evolved?
Since I've developed relationships with companies, having participated in multiple SuperZoo events, it's much easier for me to approach them, catch up on things, and show my new product ideas.
Did you set meetings up in advance or walk up to booths?
I mostly walked up to booths. If no one was available to meet then, I'd set up a time to come back later.
Were companies interested in meeting with you? Were they inventor-friendly, in other words?
People in the pet industry are very friendly and welcoming. Most are interested in hearing new product ideas and open to outside submissions. Some companies prefer to develop their products. You must be very careful though, most people admit products are copied.
What advice would you give an inventor who has never been to a trade show and is a little nervous?
Prepare! Review the exhibitor list, identify companies that might be interested in your product idea as well as the names of potential contacts, approach them in their booth when they're not busy, start up a friendly conversation, learn about them, and then ask them if they're open to outside submissions. Tell them you're a product developer and ask them if they have time to review your idea. Be sure to get their contact information and follow up with them a week or so after the show. It's that easy!
Checking out the new products displayed at trade shows never fails to inspire me creatively. Make sure to give yourself enough time to review these, as they're a great indication of where the industry is headed. Some of my other favorite pieces of advice? Bring two pairs of comfortable shoes and dress appropriately.
Sep 1, 2022