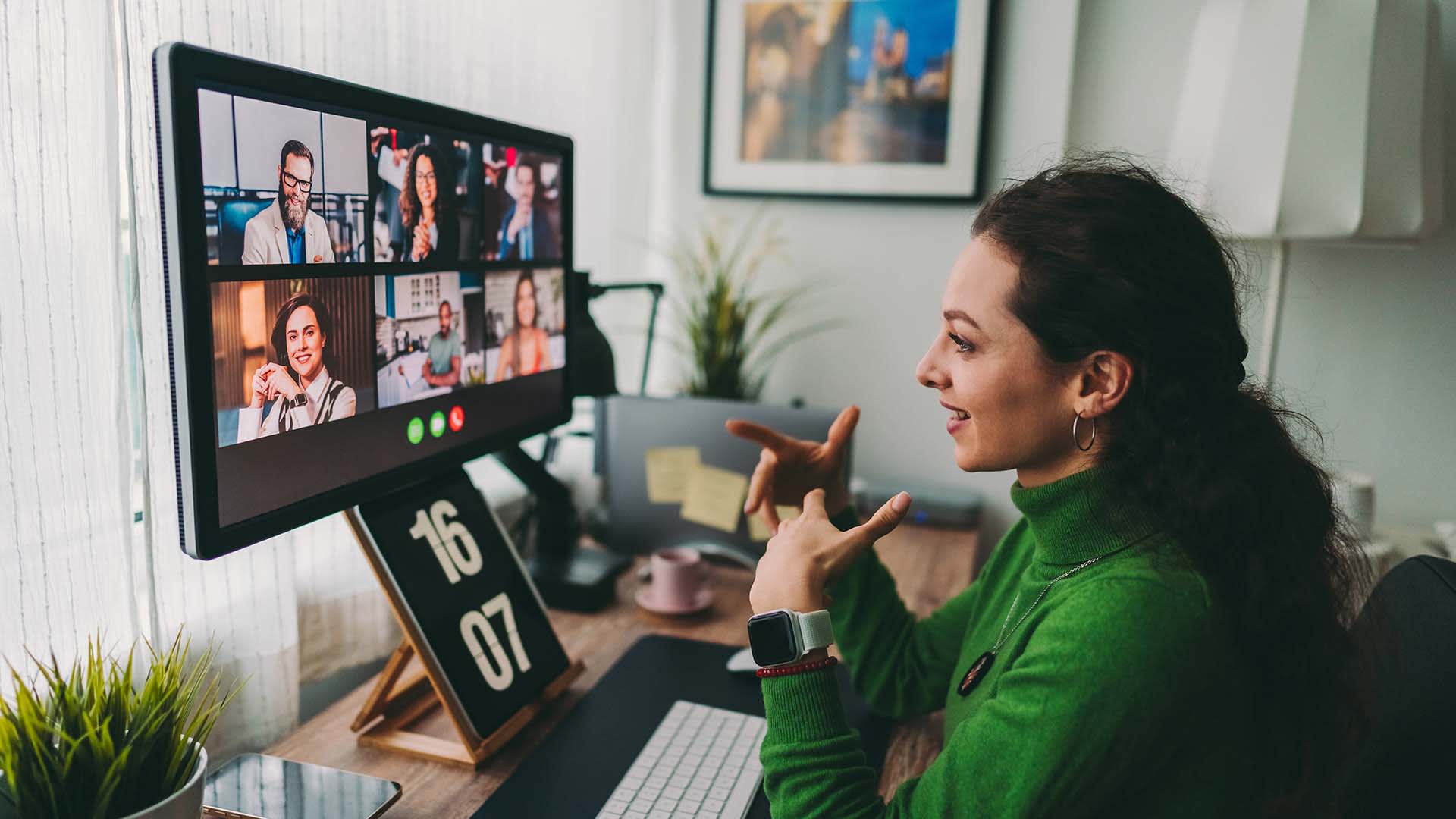 By 2025, 36.2 million Americans will be working from home, according to a December 2020 Upwork study, an 87 percent rise from pre-pandemic levels. That prediction came before the most-recent wave of coronavirus infections and I expect that number to grow.
While many employees rejoice at the benefits of remote work, some employers remain wary of its challenges. One primary hurdle is effective teamwork. Teamwork is at the core of organizational success and will remain that way whether in-person or virtually. For most of us, our skill in building teams comes from connecting and leading in-person and in-office meetings. This is where we've learned to encourage free-flowing ideas and collaboration--things that prompt trust and camaraderie.
Now gatherings are predominantly virtual; many shifting to a hybrid model that includes some people who are co-located and others who are geographically distributed. At the same time, business is moving at an ever-faster clip. Teams are coming together quickly and changing just as fast. Companies are striving for greater diversity and inclusion. Businesses are working to eliminate silos. Teams need to network internally and externally, develop networks, and build trust across organizations.
When the pandemic has abated, the structure of teams will be much changed. However, their value--in whatever configuration--will never fade. How can leaders build teams in the post-pandemic world?
For all the changes in our world and workplaces, we still need to trust each other--now more than ever. It's trust that turns a group of people into a successful, high-performing team.
Do your teams demonstrate trust in each other? Take a moment and consider this: Do people coordinate, cooperate, or collaborate? Coordination merely requires sharing information. Technology provides great tools for coordination. It allows us to swap data points but doesn't necessarily require trust. Cooperation requires a little more trust to build a form of consensus--it demands dialogue, idea generation, and stronger performance--but it leaves untapped possibility behind.
Collaboration is the work that gets at the meat of what a team can offer. We are keeping up with the technology required to facilitate meaningful collaboration, but are we keeping up with the level of trust required to do the same? Top-drawer work is innovative and creative. It happens only when people feel able to be vulnerable, authentic, transparent, and open. In high-trust collaboration, everyone brings expertise to projects, and they figure out how to come together. Teams complement each other; one person's strengths make another's weaknesses irrelevant.
That kind of trust isn't easy to create, especially when people aren't co-located because they can't see social cues. In today's environment, we need to be more deliberate. Here are three specific actions to take whether your teams meet in person or virtually.
1. Show that you care.
First, no matter our role, we need to show that we care. I've long believed that demonstrating competency was the fastest way to build trust. But since the pandemic, I've come to believe that demonstrating character might be quicker.
By focusing on caring, belonging, empathy, listening, and compassion, we help people feel respected, included, and valued. There is an enormous premium on these things when building a team virtually.
Try this: Have a brief conversation before your next meeting in which you ask your team member or employee, "Hey, can we meet 10 minutes early? I just want to check in and see how you're doing." This demonstrates interest and acceptance of the other person. It promotes the feeling that it's safe for them to bring their whole selves to work. This level of inclusion clears the path for diverse points of view and incredible contribution.
2. Declare your intent.
Don't assume people know why you're doing what you're doing. Declare your intent. Tell group participants what you're working on and why. Explain your agenda and motive. Be transparent.
When you don't give the why behind the what, team members are left to guess the why and at worst, they project their fears into the blank. Anticipate and address their worries. Be clear about what you know and what's still to be determined. When you don't know something, tell them. Then add you'll let them know when you do. Use truthful communication to actively influence how other people see and interpret your behavior.
3. Extend trust.
You can't force anyone to trust you. But you can give them a good reason to start by trusting them first.
Jim Kouzes and Barry Posner in their tremendous book, The Truth About Leadership, describe how when Gail McGovern had become the new president and CEO of the National Red Cross, she toured the nation, introducing herself to the organization's regional leaders. When asked directly in one of those meetings, "Can we trust you?", McGovern's response was, "I can't answer that for you, but let me tell you that I trust each and every one of you." Leaders said it made a big difference to them, knowing that McGovern was trusting them first.
Initiate a trusting relationship by leading out in extending trust to other people.
Go first, don't wait on others. Make trust your default position, unless and until someone proves it isn't smart to do so. For instance, some of your employees may be working from home. Rather than assuming they're not working or investing heavily into surveillance software, instead build clear expectations, and a process of accountability for meeting those expectations. Then tell your people that you trust them to get the work done. Truly collaborative teams are able to be transparent about ownership and accountability.
So, how do you build a team in the post-pandemic world? Demonstrate trust. Extend trust. Start with trust.
Nov 7, 2021