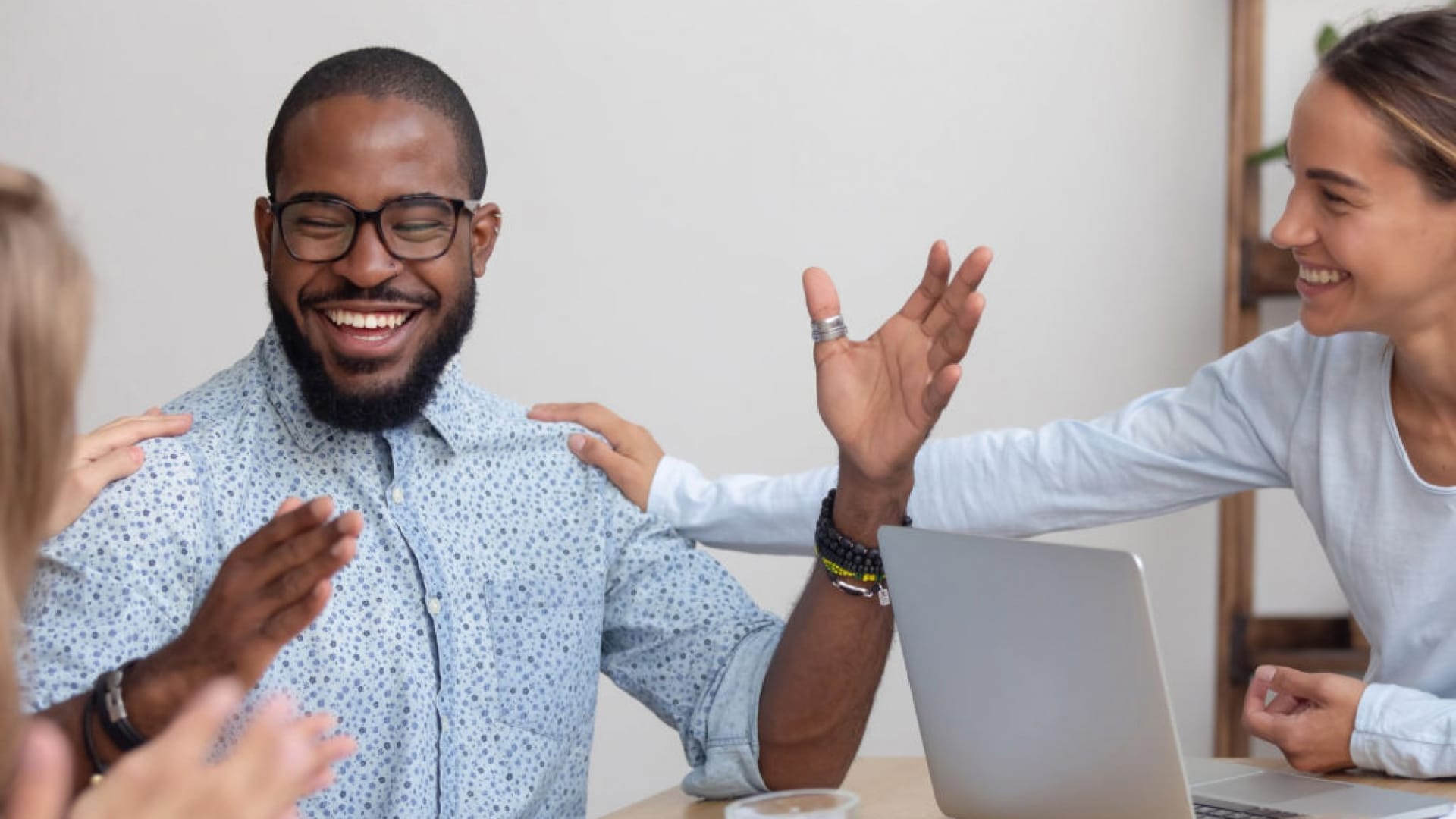 More than ever before, employees deserve respect, recognition and gratitude for their relentless hard work. While it's important to express your appreciation verbally, finding ways to show gratitude through actions and in leadership can be even more meaningful. Here are four ways to show appreciation through leadership:
1. Give Them Opportunities
We all have a desire to grow and reach our full potential. When hired, employees are assigned a set role of responsibilities, but that doesn't mean they won't crave for more. In fact, the best employees will consistently demonstrate a hunger for the next level.
By ensuring employees have plenty of opportunities for growth, you are communicating a level of trust and confidence in them that will be well-received. When receiving excellent work, consider going beyond simply praising the work, and reward the colleague with an opportunity to learn and grow by taking on the next level of work.
As a leader, I make it a personal mission to develop and mold the next generation of leaders at The UPS Store. Showing my appreciation for employees through opportunities that allow them to learn, grow and excel has strengthened our relationships.
2. Ask for Their Opinion
It's human nature to want your voice heard. Even so, employees are often reluctant to speak up for reasons including the fear of challenging authority. Strong leadership recognizes and addresses this issue by fostering a better company culture that welcomes and considers employee feedback.
Asking an employee to weigh in with their thoughts or ideas is a small gesture that can go a long way in creating a space in which employees feel encouraged and empowered to speak up. By asking for an employee's opinion, you're showing them that you value what they bring to the table.
At The UPS Store, I not only ask for the opinions of employees but also retail owners - making sure they know how much their input is appreciated. As part of the research for our recent store redesign, we asked retail owners to share their insights on what would enhance the in-store experience. Not only did this inform a better outcome for consumers and staff alike, but it expressed our appreciation for the expertise and knowledge that our store owners developed from running and operating their locations.
3. Spread the Word
Part of being successful at work is making a name for yourself. Having more people know that you are hardworking and reliable will directly lead to more opportunities. One of the best things you can do for your employees is to help build and elevate their platform by sharing their successes.
Whether you're recommending an employee to another colleague or spotlighting their contributions on a project during a team meeting, giving fellow colleagues a line of sight into an employee's talent will not only convey your appreciation through words but actively open doors to new opportunities for them.
4. Ask Them What They Want
Don't underestimate the importance of asking employees what they want and need. Initiating conversations with employees to discuss how you can help them embrace their passions and achieve their goals will showcase your appreciation.
An employee should never feel as though they are simply a means to an end. When in a leadership role, you must proactively work to ensure your relationship with employees is mutually beneficial. Employees will recognize and appreciate the effort that you are putting back into them.
While employees deserve praise for their hard work and dedication, to truly show appreciation - and do so in a meaningful way - leadership should implement a style that shows gratitude through actions prioritizing professional development.
Mar 18, 2022