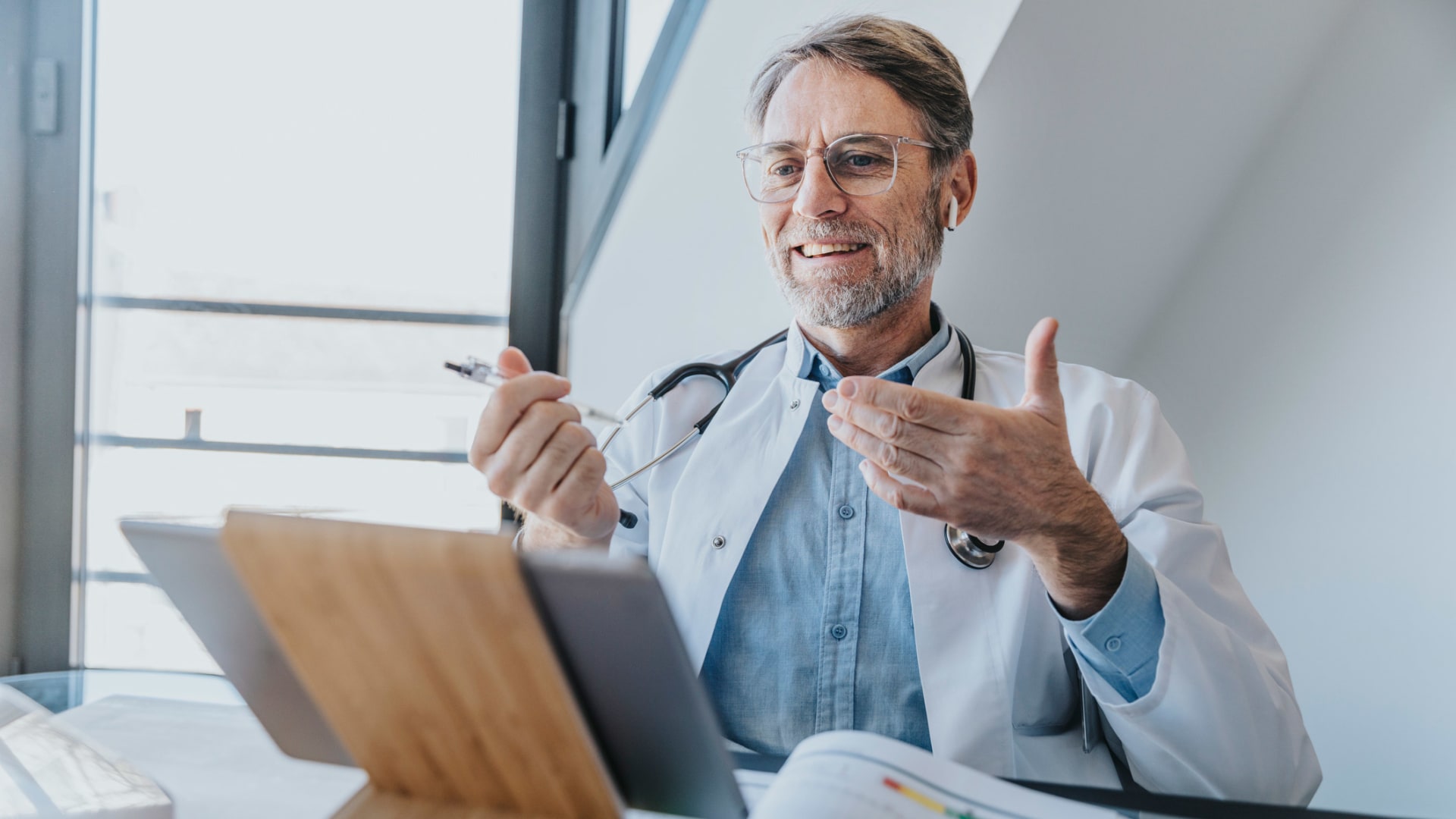 Telehealth -- medical or mental health care services delivered by phone, video, or email -- is suddenly commonplace. The truth is, it's been around a long time. Since telephones became ubiquitous, doctors have been taking patients' calls or calling patients directly to follow up after hours. For over half a century, primary care doctors have been using telemedicine to connect patients in rural areas to specialists for consultation.
The more modern version of telehealth is typically a video visit between a patient and a doctor or nurse that substitutes for an in-person visit. You may be among the over 60 percent of Americans who have experienced "virtual" care, a significant increase since the start of the Covid-19 pandemic.
What's not to like? Video visits offer convenience for both the doctor and patient, and, for many visits, practically the same experience as seeing the doctor in person. Research shows telehealth is equal in effectiveness for communicating with patients who have chronic conditions and for delivering psychotherapy, for example, though clearly some medical conditions require an in-person physical examination or procedure.
But there are downsides. Some patients might feel uncomfortable talking to clinicians through a screen, and almost 20 percent of Americans lack the internet infrastructure at home to make video visits feasible.
Furthermore, when it comes to employers who foot the bill for their employees' health care, there are cost concerns. As an employer, maybe you embraced telehealth as a way to cut down on costly after-hours visits to emergency rooms and urgent care and to extend access to primary care. The problem arises when telehealth visits are additive -- not substitutions. A patient may consult with a clinician on video about a possible ear infection, for example, only to be told they need their ear examined in person. Instead of paying for one visit, you, the employer (as well as the patient), pay for two.
Unfortunately, there's another looming and expensive threat. It's called payment parity. Historically, Medicare and commercial insurance plans paid less for telehealth than in-person visits. However, at the beginning of the Covid-19 pandemic, when many locations across the U.S. put a hold on non-essential, in-person medical care, the federal government worried about the survival of physician practices. Consequently, Congress and the Center for Medicaid and Medicare Services (CMS) set payment for virtual care visits at the same amount as in-person visits. While payment parity threw a lifeline to physician practices, it now threatens to break the bank for employers.
Payment parity was intended as a temporary measure to address a public health emergency, but almost 20 states have passed laws making it permanent for all payers (both commercial insurers and Medicaid). Even in states where payment parity isn't required, many commercial health insurance companies followed suit. Today, legislators continue to introduce bills in Congress that would make parity permanent, even for audio-only visits.
So where does that leave you -- particularly if your company is self-insured? Are you now sometimes paying for redundant health care visits? CMS's new model for paying physicians may offer some reprieve -- but not immediately. Primary Care First (PCF) offers primary care physicians a mix of fee-for-service payments for the services they must deliver in person and a monthly flat fee to cover the less acute care that doctors can provide virtually.
The good news for employers is that commercial health plans can participate, along with Medicare and Medicaid. Still, these models take time to take root, and it could be years before your health insurance company starts participating.
More immediate reprieve might come from direct primary care (DPC). DPC practices do not accept insurance. Instead, you, the employer, contract with them directly and pay a monthly or annual fee for all your plan members' primary care needs. Employers can continue to offer a PPO plan for specialists, inpatient care, and ancillary services like lab and pharmacy.
Through this membership model, your payments to a DPC practice stay the same regardless of the number or type (in-person or virtual) of patient visits. DPC grew significantly over the past five years -- there are now over 1,500 DPC practices operating in 48 states -- and it might work well if you are a regional employer whose employees are concentrated in a single market. With geographically dispersed employees, however, you may need to contract with multiple practices.
In case telehealth payment parity is here to stay -- and it will take a Herculean effort to stop this train -- you should plan ahead: Ask your health plan about its timeline to adopt the PCF model, join forces with other employers to encourage your health plan to accelerate its timeline, and investigate whether a DPC model is right for your organization. If you do nothing, you could find yourself waiting for a cure that never comes.
Nov 3, 2021